The Forthay Granola Story
From the small kitchen of an old farmhouse in the Cotswold Hills comes not only an award-winning granola, but also a story of triumph over adversity and of seeing opportunity amidst the challenges that the last year has brought…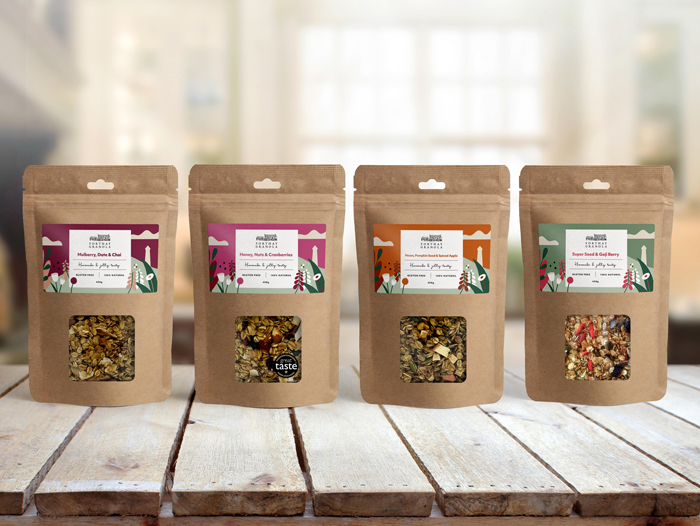 When the first lockdown began in March 2020, Deborah Lamplugh's successful B&B business at Forthay, a 17th century grade 2 listed farmhouse made of Cotswold stone and in an area of outstanding natural beauty, had to close to visitors.  Undeterred, Deborah decided to focus her attention on an untapped treasure at the heart of the B&B – her granola.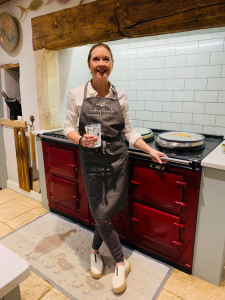 Deborah's casual interest in nutrition had grown after a brush with cancer and she had become more aware of how different foods can affect our bodies.  She began making her own granola for B&B guests after failing to find anything in the shops which wasn't full of unnecessary cereals, additives or excess sugar.  Deborah used all gluten-free ingredients, being gluten intolerant herself, packing her granola with delicious fruit, nuts, seeds and honey and creating a granola bursting with goodness and flavour.  It didn't take long before guests were asking her to please bag up some granola for them to take home.  The seeds (quite literally) of an idea had formed.
When the first lockdown began to lift, Deborah bagged up some Honey, Nuts & Cranberry granola – her only flavour at that point – filled up the family car and drove round to every local village store and farm shop she could find.  Everyone she visited loved the granola and started selling it.  Soon, word got out and various food halls across the south of England got in touch.  The small kitchen became the beating heart of a growing operation.
In July, almost on deadline, Deborah decided to enter the Great Taste Awards, primarily to get feedback from foodie experts.  To her surprise, she won a one-star award, but more importantly, Deborah learned that the best thing to do to build the business would be to add more flavours.  Pretty soon, Deborah welcomed Pecan, Pumpkin Seed & Spiced Apple and Mulberry, Date & Chai to the Forthay family, followed early in 2021 by Super Seed & Goji Berry.
In February 2021, Forthay granola is still created in that small kitchen in the hills but now it is available in food halls and farm shops across the south of England as well as online from
www.forthaygranola.co.uk (https://www.forthaybedandbreakfast.co.uk/page/granola until the new site launches)
Comments
Tags:
Features
,
Gluten-Free Diet
,
Gluten-Free Products
,
Products