17 dairy-free delights to eat whilst watching Wimbledon
It's estimated that roughly 27,000 kilos of strawberries are eaten each year during the Wimbledon Championships, together with a whopping 7,000 litres of cream! And if you're following a dairy-free diet, there's no reason why you should miss out on the strawberries 'n' cream fun, so here's 17 super strawberry recipes you can munch on during Wimbledon…
GF (gluten-free) SF (sugar-free) DF (dairy-free) EF (egg-free) V (vegan)
Beautiful and refreshing, this deliciously summery drink will help you keep your cool during Wimbledon fortnight! 
GF DF EF V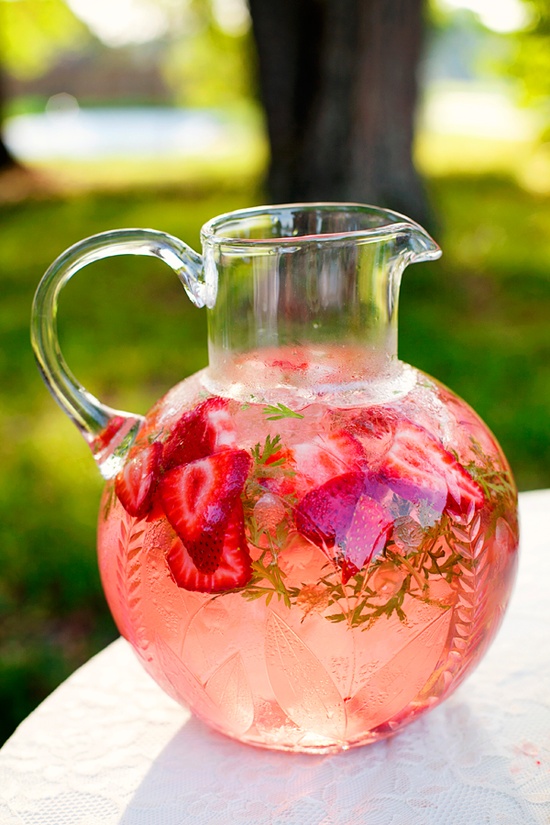 This pie is so light and refreshing with the whipped coconut cream and fresh strawberries, and SO easy to make – it just screams summer!
GF SF DF EF V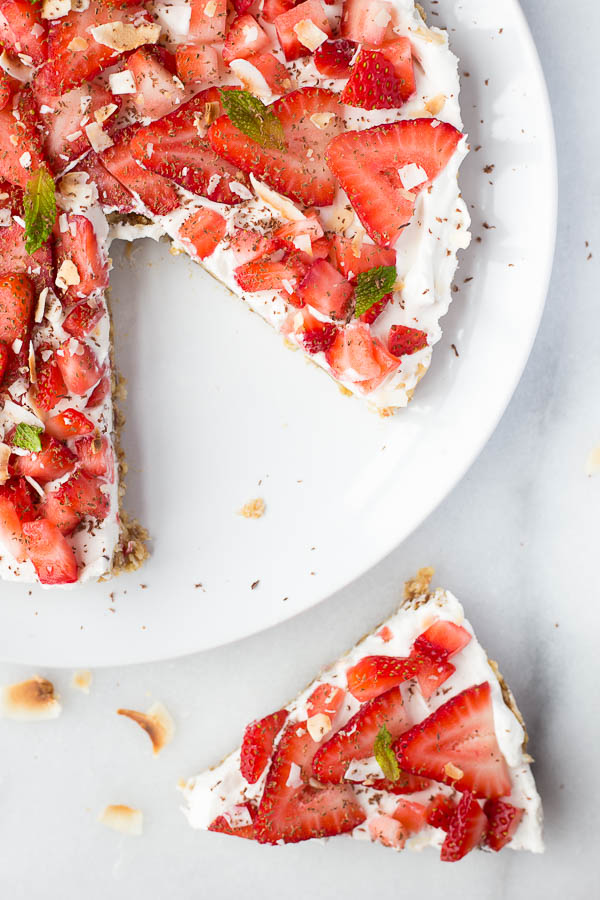 If you want a Victoria sponge recipe that tastes incredible, but is vegan, gluten-free and dairy-free too, then this is the one for you!
GF DF EF V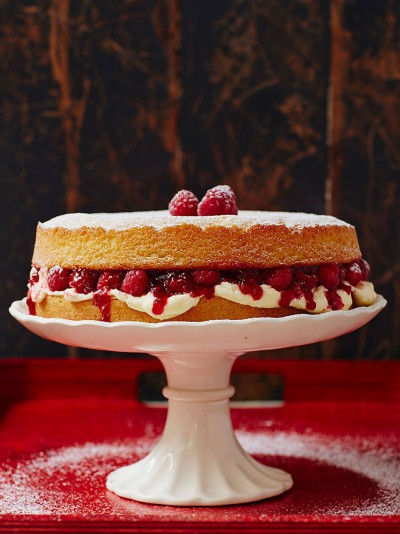 You just can't go wrong with these cupcakes, the strawberry flavour is so fresh, and the buttercream so delightfully creamy. Sweet as sweet can be!
GF DF EF V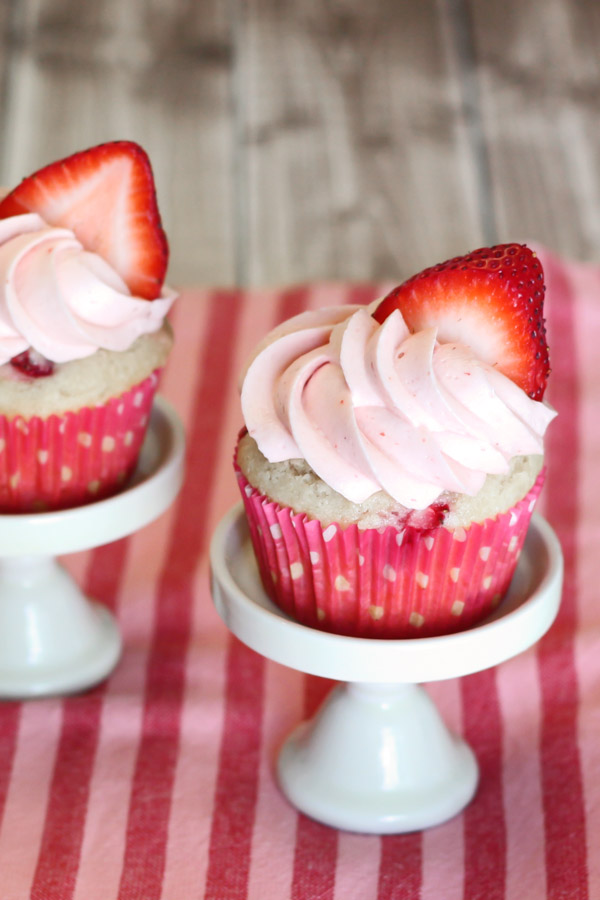 Beat the heat with these surprisingly simple yet super impressive popsicles that make the perfect frozen (and optionally boozy) treat!
GF SF DF EF V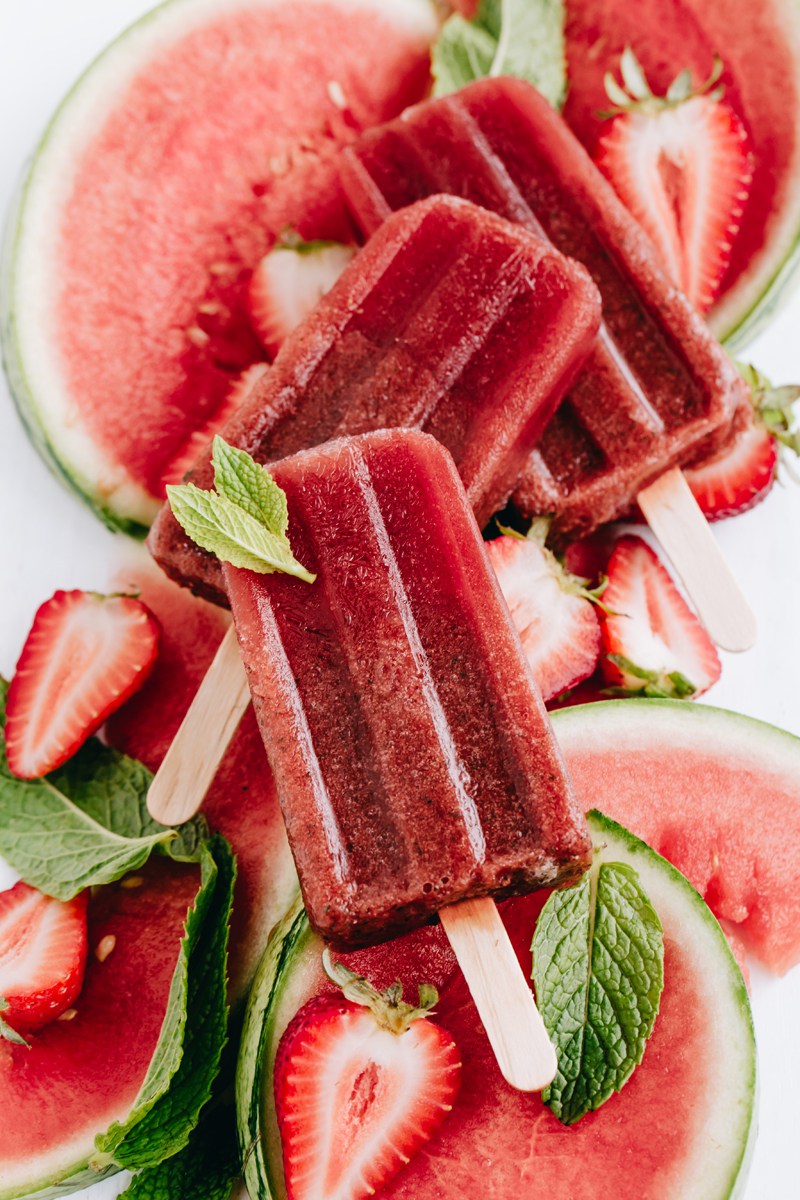 This tasty tart is filled with a decadent chocolate ganache and topped with fresh, juicy strawberries. No-bake, no-fuss. Just a rich, fudgy dessert that no one will believe is allergen free.
GF DF EF V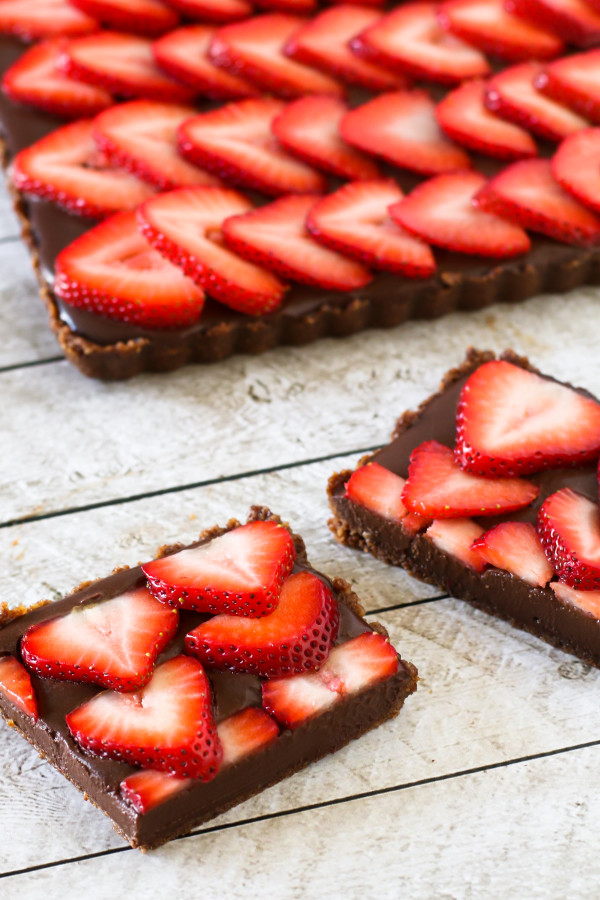 Thanks to the liquids and yogurt in the batter, this impressive cake has a texture almost like a tres leches cake, and paired with the strawberry jam and sweet cashew frosting, this is one special pud!
GF DF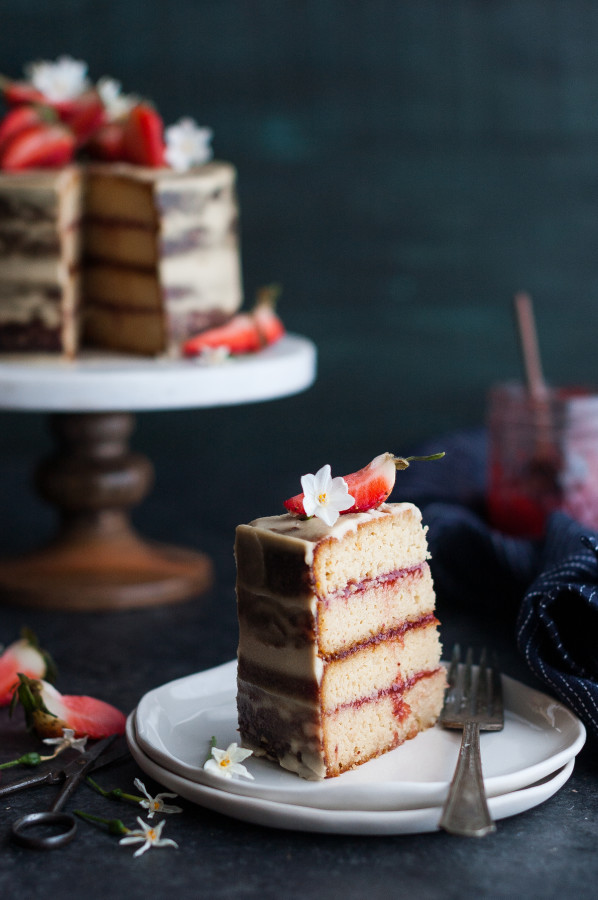 Three layers of fluffy vanilla cake, three layers of the juiciest strawberries, and three layers of luscious whipped coconut cream. Each bite just gets better and better. Don't be intimidated by this cake, it's easy to put together and doesn't have to be perfect to impress!
GF DF EF V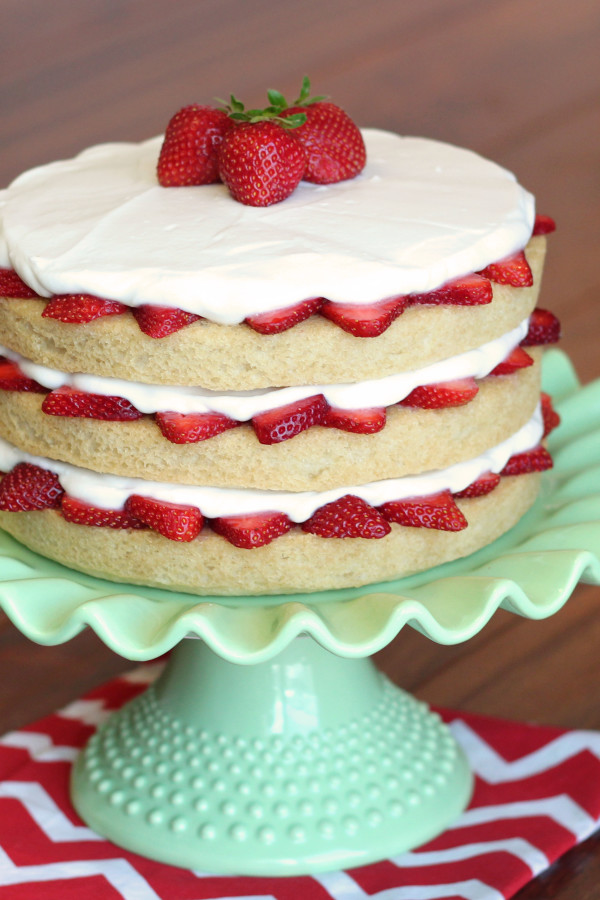 This ice-cream is sensational – sweet, creamy with hints of tartness. And the texture the rhubarb makes the ice-cream airy and pillow soft!
GF DF EF V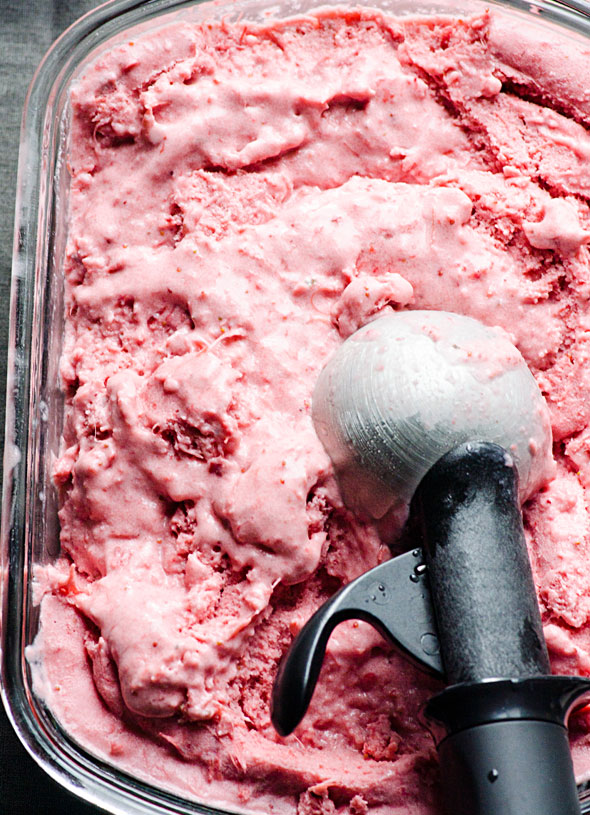 These strawberry oatmeal crumble bars feature fresh strawberries and an oatmeal crumb crust that doubles as the crumble topping! This quick and easy recipe is gluten-free and vegan.
GF DF EF V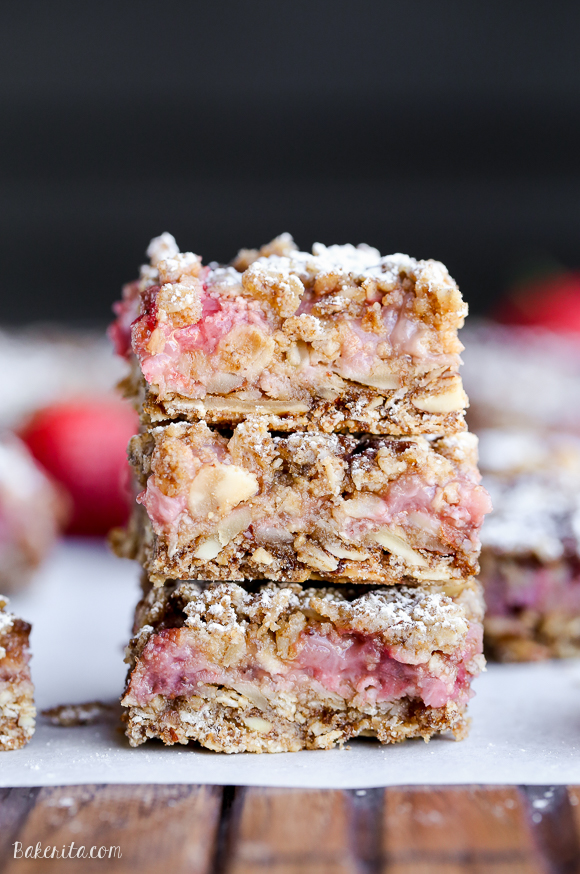 This is one pretty cheesecake, and we bet you won't believe the secret ingredient that makes this so smooth and creamy!
GF SF DF EF V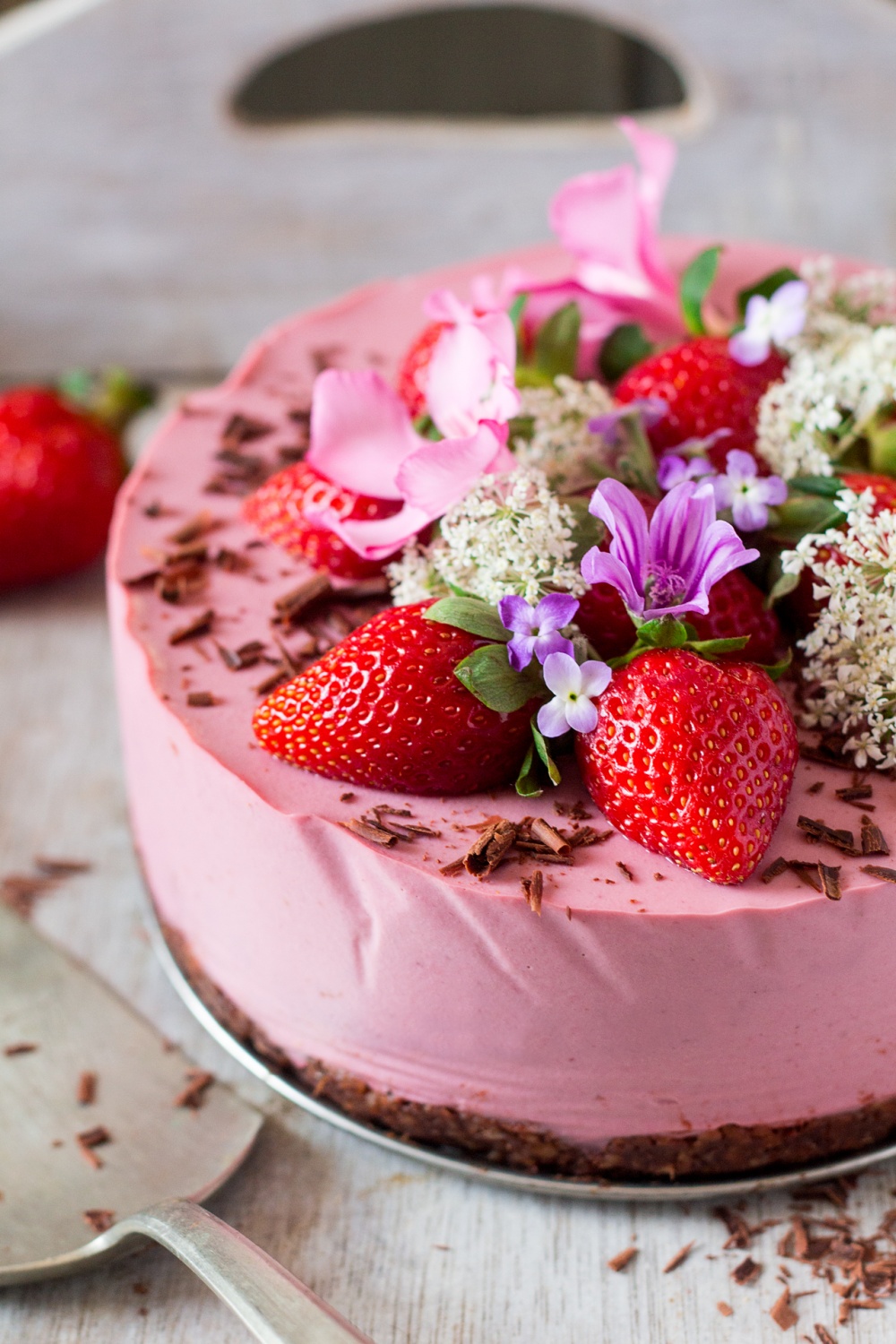 The lime, mint, and strawberry vinaigrette give this salsa some wonderful savoury undertones, and the winning combination of sweet and savoury makes for a great salsa that is perfect for a healthy snack.
GF SF DF EF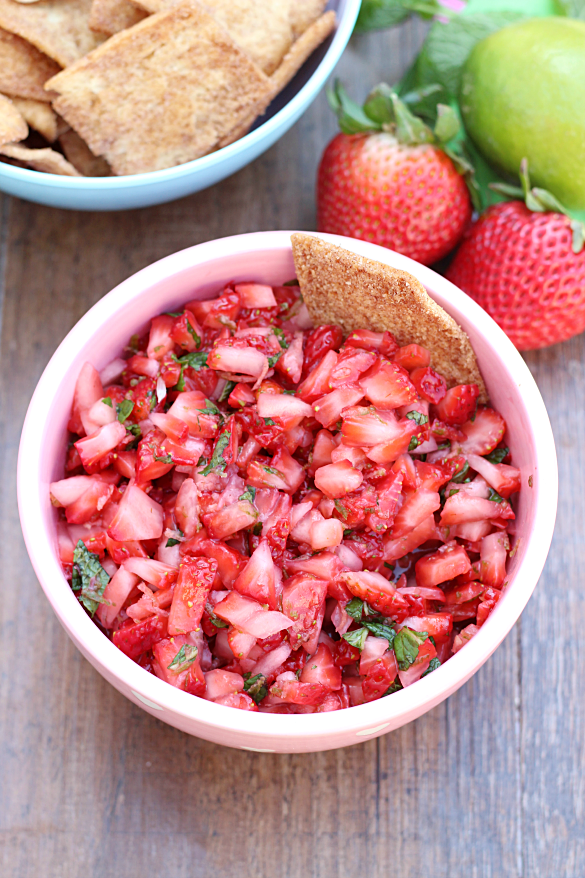 A vegan strawberry cake recipe that is bursting with strawberry flavour!
GF DF EF V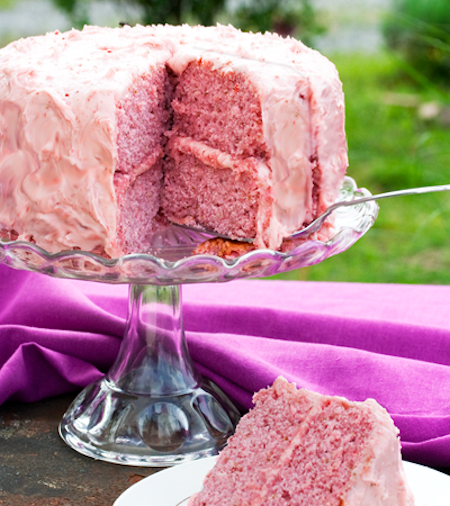 This strawberry colada smoothie is perfect for summer, it offers that flavour that reminds of you being in the tropics, soaking up the sun on a warm sandy beach somewhere, and is the perfect way to cool of during these hot summer days. 
GF SF DF EF V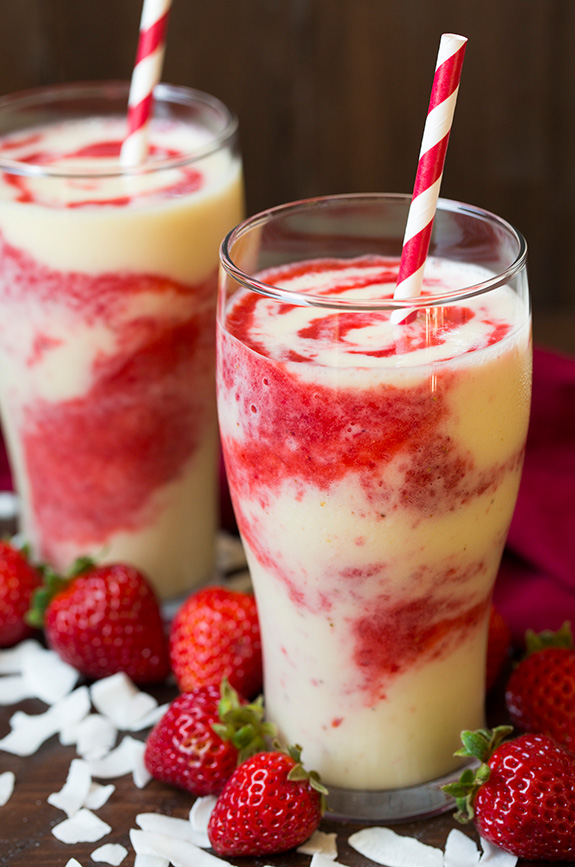 These Chocolate Covered Strawberry Brownies are a swoon-worthy and surprisingly guilt-free treat – they're gluten-free, refined sugar-free and Paleo!
GF DF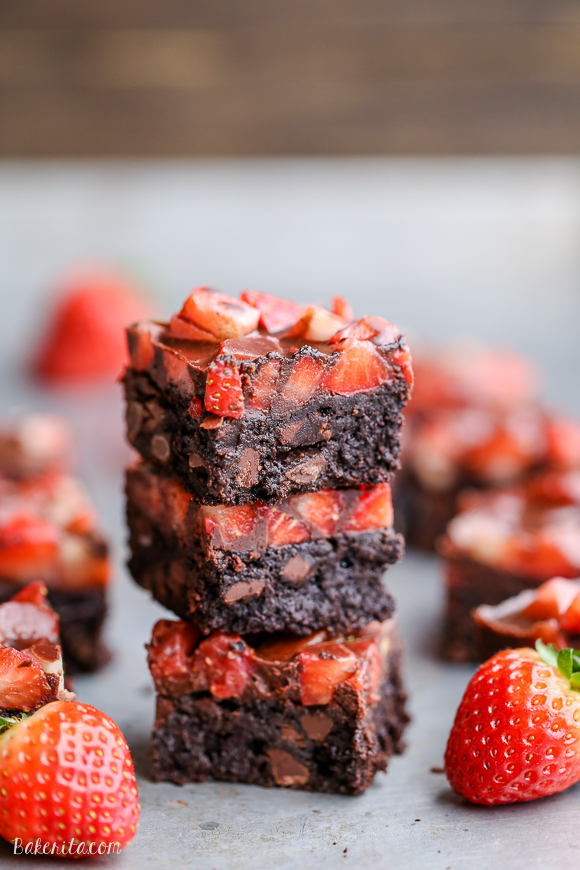 These lovely lollies make a great on-the-go, nutritious, light and healthy breakfast option if you don't have time to make a smoothie.
GF SF DF EF V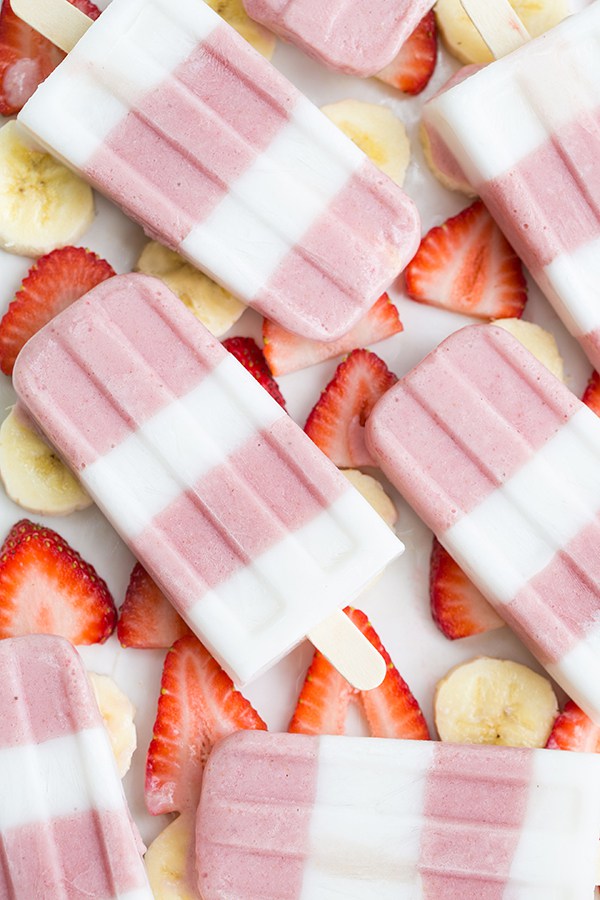 This strawberry cucumber limeade is a refreshing summer drink that's filled with loads of juicy strawberry puree, lime juice and cucumber slices for a unique alternative to your regular lemonade. Sweet, refreshing and perfectly summer! And if you're feeling naughty, you can add some liqueur in there to make this a cocktail!
GF SF DF EF V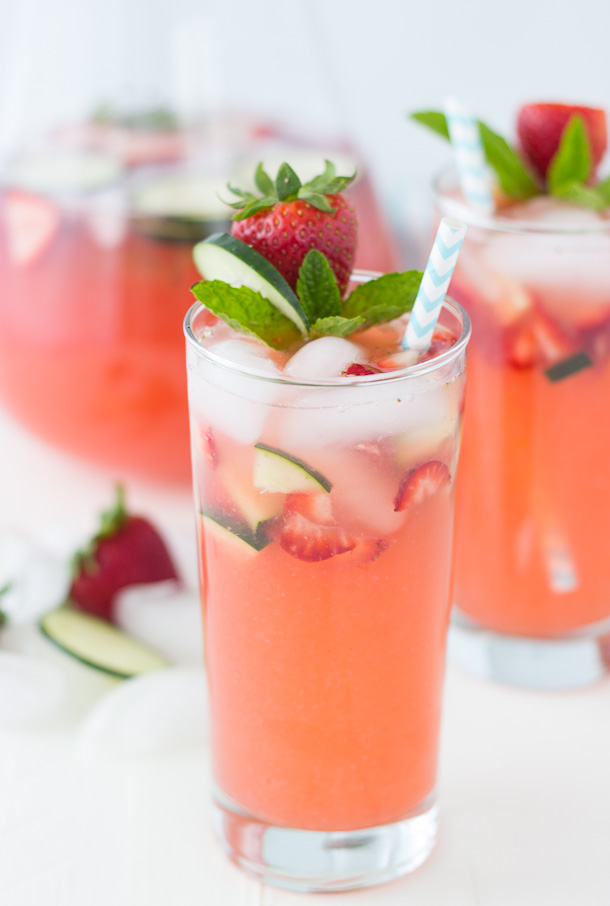 Tags:
Dairy-Free
,
Dairy-Free Diet
,
Dairy-Free Drinks
,
Dairy-Free Recipes
,
Features
,
Gluten-Free Drinks
,
Vegan Drinks