This creamy dairy-free coconut and pineapple sorbet is sunshine in a bowl!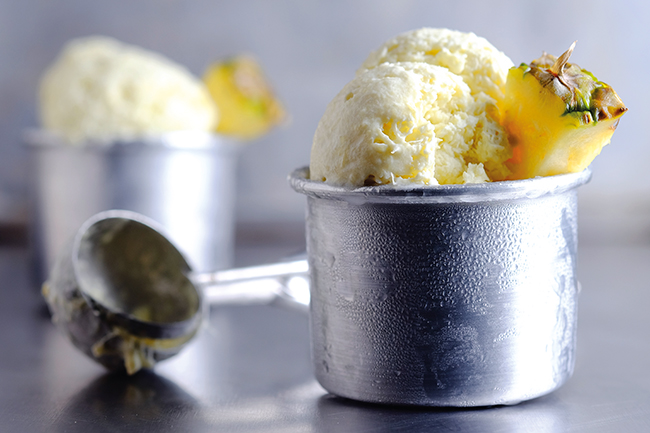 Dairy-free coconut & pineapple sorbet
By Stacey Hogan (www.mynutricounter.com)
Serves 6-8 | Prep 10 mins plus freezing | Cook none | Calories 174 (per serving)
GF DF EF V MF
Ingredients
400ml (14fl oz) coconut cream
1 medium-sized pineapple
2-3 tbsp honey or maple syrup
additional fruit of your choice, to serve
mint leaves, to garnish
Method
Peel, core and chop the pineapple into 2.5cm (1in) chunks. Transfer to a blender, add the coconut cream and honey and process until smooth.
Pour into a deep tray, cover and place in the freezer for 4 hours or until slushy, but not totally frozen.
Remove from the freezer, whisk, then return for another 4 hours, or until fully set.
Serve with any additional fruit of your choice and garnish with mint leaves.