Dairy-free 'egg' nog
Christmas just isn't Christmas without a nice glass of egg nog, and luckily this one is dairy-free, and full of rum!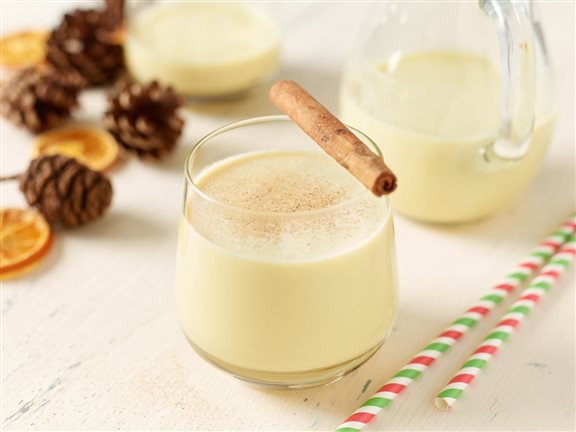 Dairy-free 'egg' nog
By Yutaka
GF DF EF V MF
Ingredients
1 pkt (349g) Yutaka Japanese-style silken tofu

385ml (13 fl oz) soy milk

1 tbs vanilla extract

28g (1 oz) sugar

2 tbs soft brown sugar

¼ tsp ground turmeric

Freshly grated nutmeg

142ml (¼ pt) rum
Method
Combine all ingredients (apart from nutmeg and rum) in a food processor until well combined and then chill.

When ready to drink add rum and mix thoroughly, pour into glasses and sprinkle nutmeg over each glass.
Tags:
Christmas
,
Dairy-Free Christmas
,
Dairy-Free Drinks
,
Egg-Free
,
Gluten-Free Christmas
,
Gluten-Free Drinks
,
Vegan and Gluten Free
,
Vegan Christmas
,
Vegan Drinks