Paleo and Vegan Christmas Pudding
Packed with lovely, wholesome and nutritious ingredients, like chocolate covered raisins, this rich and chocolatey paleo-vegan Christmas pudding is so good you won't want to go back to making the traditional version!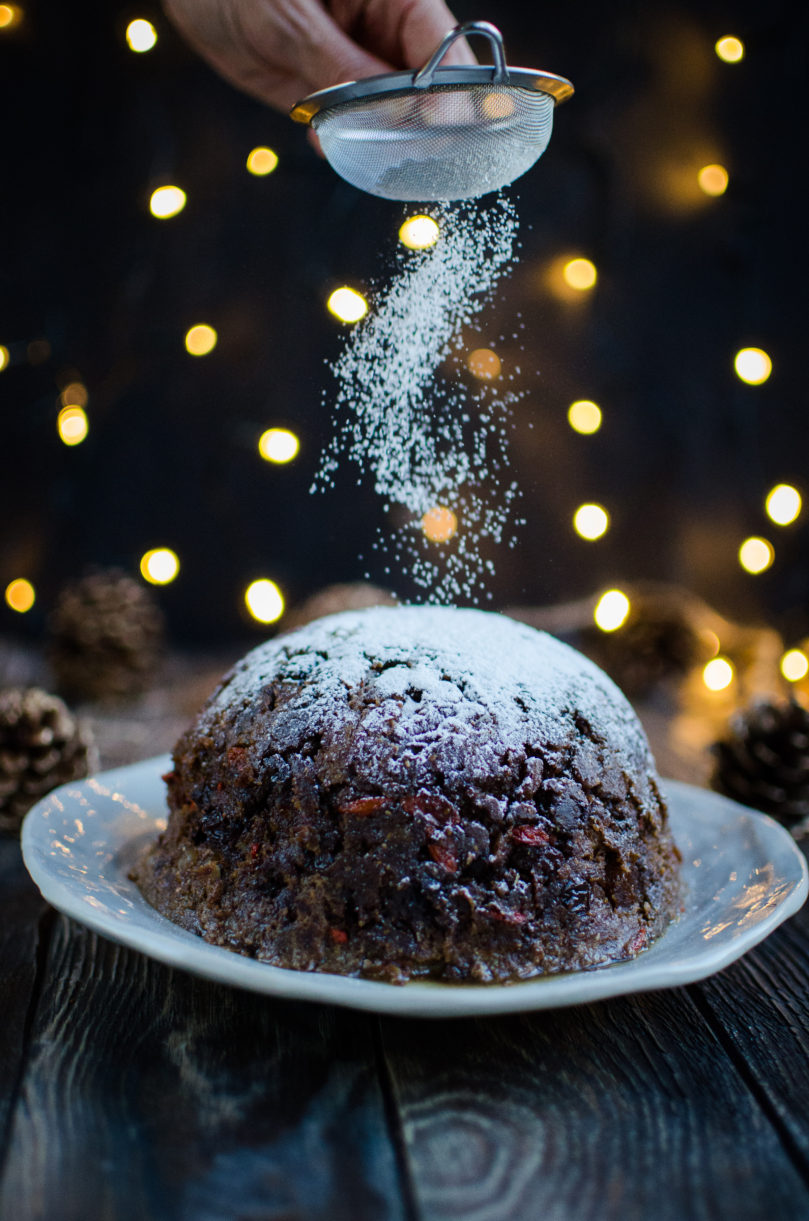 Pegan (Paleo-Vegan) Christmas Pudding
By Donna Crous (www.eighty20nutrition.com)
Prep 30 mins | Cook 3 hours
GF DF EF V MF
Ingredients
1/2 cup goji berries
1/2 cup raisins
1/4 cup brandy, rum or a mixture of both
2 Tbsp seeds
6 Tbsp water
Wet ingredients
I cup avocado (about 1 large avocado blended until very smooth)
6 pitted medjool dates
zest and juice of 1 orange
2 tsp vanilla extract
1/4 cup coconut oil
Dry ingredients
1 cup almond flour/ground almonds
3/4 cup milled flax
*1 cup The Raw Chocolate Co. chocolate coated raisins
2 Tbsp raw cacao
1 Tbsp psyllium husk
1 Tbsp coconut flour
1 tsp ground cinnamon
1/2 tsp ground ginger
1/2 tsp ground nutmeg
1/4 tsp ground cloves
1 cup chopped pecan nuts
Method
You will need to start this first step ahead of time, in a jar soak the goji berries and raisins for at least a day if not more.
Using a glass 1 litre bowl, turn it upside down on grease proof paper and draw a disc around the rim, do the same for a smaller disc using a large drinking glass, then cut the out the discs. Grease the glass bowl with coconut oil and stick the smaller disc to the bottom of the bowl
Fill a large saucepan halfway with water and place an upturned saucer on the bottom. Bring the water to the boil.
Soak the chia seeds in the water.
Blend together the wet ingredients.
Stir in the chia seed gel to the wet ingredients.
Mix together all of the dry ingredients.
Stir in the wet ingredients.
Stir through the boozy raisins and goji berries and chopped pecan nuts.
Spoon the batter into the glass bowl and smooth down the top using the back of a spoon.
Top the batter with the large grease proof disc.
Cover with tinfoil and tie it down tightly with string
Gently place the glass bowl in the saucepan on the upturned saucer.
Turn the stove down to low.
Cover and simmer for 3 hours.
Remove from the water and allow to cool.
Using a knife, gently run the blade around the edge of the pudding, then turn onto an upturned plate. Don't shake it, just leave it fall out gently.
Notes
*If you are unable to get hold of these yummy treats, then use regular raisins and add them to the soaking mixture.
About the author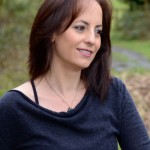 Donna lives in the English countryside with her husband and daughters from where she runs her blog Eighty 20 Nutrition. Her blog features a wide variety of recipes including breakfast ideas, main meals, desserts, snacks and drinks. Her focus is on healthy eating free from preservatives, unhealthy fats, grains and sugars with many dairy-free and grain-free recipes. Her love for cooking and sharing her dishes has led her to social media sites such as Instagram. You can visit her Facebook page and follow her on Twitter.
Comments
Tags:
Christmas
,
Dairy-Free Christmas
,
Gluten-Free
,
Gluten-Free Christmas
,
Paleo Dessert
,
Paleo Recipes
,
Vegan
,
Vegan and Gluten Free