Tahini courgetti with chilli mango dressing is delicious, creamy and incredibly filling dish with no need for any cooking appliances! The perfect light lunch or supper, it's quick and easy to make and will leave your taste buds tantalised!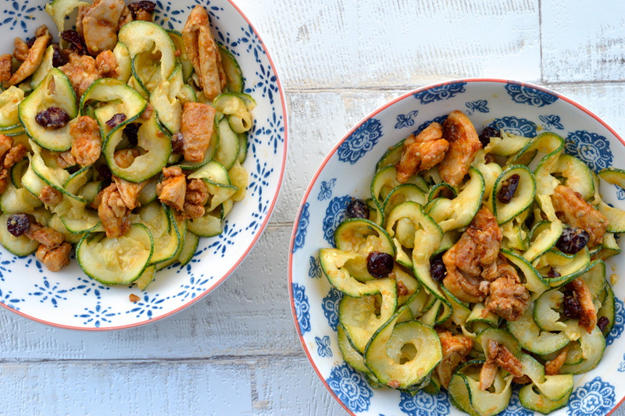 Tahini Courgetti with Chilli Mango Dressing
By Emma Porter (www.paleowithmrsp.com)
Serves 4 | Prep 15 mins | Cook 0 mins |
GF SF DF
Ingredients
Courgetti:
500g Courgette (zoodles / noodles)
1tbsp Olive oil
½ Lime
2 tbsps Organic dried cranberries
2 tbsps Organic tahini
½ tsp Rock salt / Sea salt
Mango dressing:
1 cup mango, chopped
½ lime, juiced
2-3 tbsp water
1 tsp dried chilli flakes
Instructions
Using a spiralizer (or vegetable peeler) create ribbons / noodles out of your courgette
Place in to a big mixing bowl
Add in 1tbsp olive oil and coat the courgetti
Now add in your protein (if you want to add any) followed by 2 tbsps organic tahini, sea salt and cranberries
Using clean hands combine together and coat all the courgetti with the tahini dressing
For the mango dressing:
In to a blender, place the mango, lime and water and blitz until smooth and runny (add a little more water if too thick)
Now add in the dried chilli and mix through
Serve your creamy courgetti straight away and drizzle a generous amount of mango dressing on top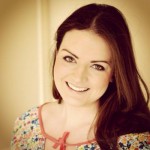 About the author: Emma is the writer of Paleo With Mrs P, a website dedicated to creating simple, healthy, nutritious recipes which are free from dairy, gluten, grains and refined sugar. Diagnosed with diabetes just before her eighteenth birthday, Emma later fell in love with the Paleo diet and how it calmed her symptoms, as well as making her feel happy and healthy.
You can find her on Facebook, and Twitter.
Check out more of our delicious paleo recipes and gluten-free recipe ideas.