Baked Potato Soup
With the cold weather still in abundance, January is the perfect month to celebrate and enjoy soup of all kinds, and this hearty bowl of baked potato soup is just the thing to keep you warm through winter!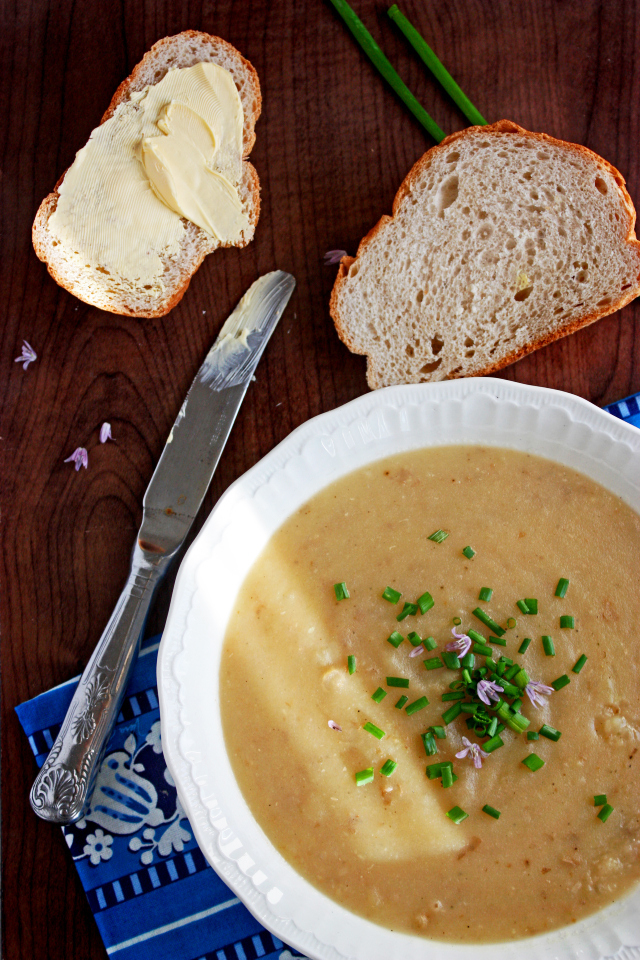 Baked Potato Soup
By Alexander Willow-Harvey (www.invegetableswetrust.com)
Serves 2 | Prep 60 mins | Cook 10 mins |
GF SF DF EF V MF
Ingredients:
1 tbsp olive oil
2 tbsp vegan margarine
2 medium onions, diced
3 leftover baked potatoes, chopped into small chunks
Sea salt and fresh ground black pepper
1/2 tsp liquid smoke (optional)
4-6 cups quality vegetable stock
2 tbsp nutritional yeast
Chopped chives and chive flowers (optional) to garnish
Method:
Heat the oil and margarine in a large pan and sauté the onions until translucent.
Add the baked potatoes, along with a generous pinch of salt and pepper. Cook for about 5 minutes or so.
Add the stock, liquid smoke and nutritional yeast. Bring to the boil, then simmer for about 8-10 minutes.
Turn the heat off and blend the soup with an immersion blender. Heat through, add more stock if needed to thin the soup to desired consistency, and add more seasoning as needed. Serve and garnish with chopped chives.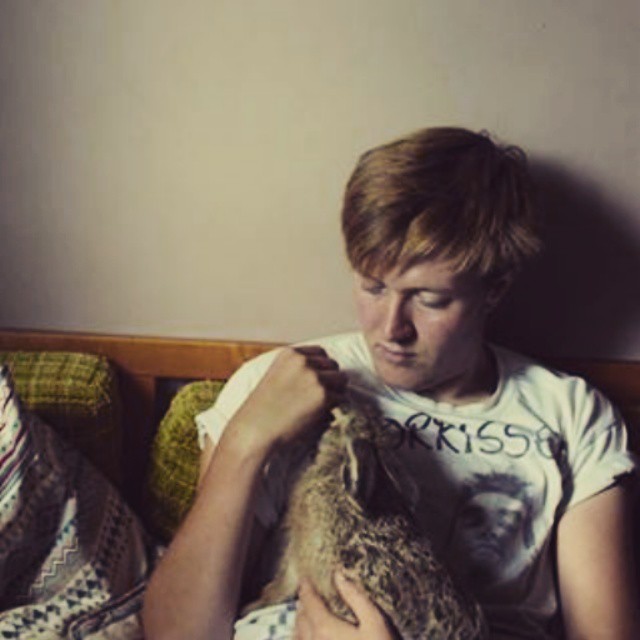 About the author: Alexander lives by the sea in England, and is the son of both a baker and a chef. Growing up, many of his happy memories were food related, but he never really explored cooking by himself until he became vegan. He wants to show people  how to eat tasty, healthy and nutritious food, and how to make vegetables incredibly tasty! For more inspiring vegan recipes, please visit Alexander's website, www.invegetableswetrust.com.
Tags:
Dairy-Free Lunch
,
Dairy-Free Recipes
,
Gluten-Free Lunch
,
Paleo Lunch
,
Soup
,
Sugar-Free Lunch
,
Sugar-Free Recipes
,
Vegan and Gluten Free
,
Vegan Lunch
,
Vegan Recipes
,
Vegetarian recipes