Farinata

Farinata
By Ambra Torelli (www.littlebitesofbeauty.com)
Makes 6 | Prep 15 mins plus 2 hrs for resting | Cook 8-13 mins | Calories 224 (per serving)
Ingredients
900ml (32fl oz) lukewarm water
300g (10½oz) chickpea flour
4 tbsp extra-virgin olive oil
Himalayan salt and freshly
Ground black pepper, to taste
A sprig of rosemary
Method
Sift the chickpea flour in a large bowl and slowly pour over the water, mixing well with a wooden spoon in order to avoid lumps.
When the mixture is smooth, let it rest at room temperature for about 2 hours, stirring every 30 minutes.
After the batter has rested, add 2 tbsp olive oil and mix well. Save the rest of the oil to grease the pan.
Preheat the oven to 230ºC/Gas Mark 8.
Oil the bottom of a pizza baking tray with extra-virgin olive oil and place in the oven for 2-3 minutes, until the oil starts frying.
Take the pan out of the oven, pour in one-third of the mixture and swirl it around, making sure it covers the entire surface.
Turn on the grill and bake for 5-10 minutes until the mixture gets to a golden colour. You'll know it's done when a crispy crust is formed and you start seeing light brown spots on the surface.
Take the farinata out of the oven, sprinkle with some salt, pepper and chopped rosemary, cut it into squares and serve immediately.
Top tip
If your oven doesn't reach high temperatures, you can also cook your farinata in a cast iron skillet. Simply rub it with olive oil, heat it up, pour in the mixture and cook it until the farinata is detached from the bottom. Flip it like you would with a pancake and finish cooking. If you don't want to risk breaking it, you can also cut it in four slices and flip each individual piece.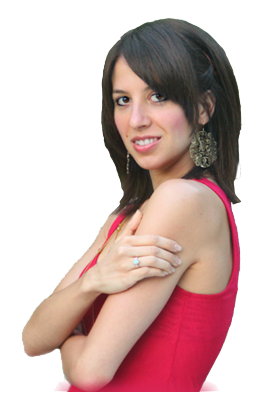 About the author: Ambra is an Italian chef who is here to give you the recipe for being a healthier, sexier and more satisfied you… whilst still indulging everyday! Her goal is to show you how you can indulge in the most delicious food while drastically improving you health, getting skinnier and looking gorgeous! You can find more of her delicious recipes on her blog, or you can get in touch with her on Facebook, Twitter or Instagram.
Tags:
Dairy-Free
,
Dairy-Free Lunch
,
Egg-Free
,
Gluten-Free
,
Gluten-Free Bread
,
Gluten-Free Lunch
,
Meat-Free
,
Recipe
,
Sugar-Free Lunch
,
Vegan
,
Vegan and Gluten Free
,
Vegan Lunch