This rich vegan cookie recipe is made with ginger and cinnamon, adding a hint of spice to an already delicious bake.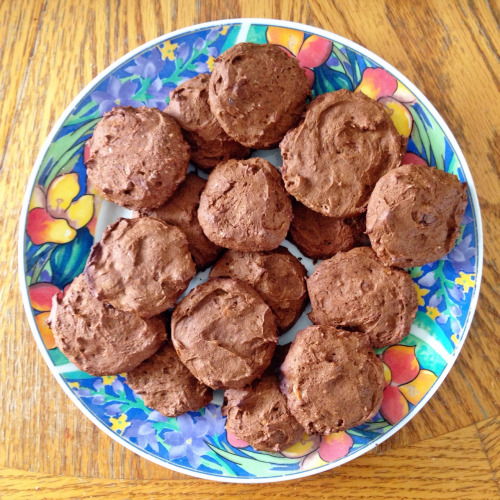 This recipe is: gluten-free, dairy-free, egg-free, meat-free, vegan.
Ingredients: 
1.5 cups buckwheat flour
1 banana
1/4th cup molasses (or black treacle)
1/4th cup sugar (of your choice)
1/4th cup applesauce
1 teaspoon baking powder
1/2 teaspoon grated ginger
1 tablespoon ground flax seed
1 teaspoon cinnamon
3 tablespoons water
Method:
1. Preheat the oven to 400 degrees Fahrenheit.
2. In a very small bowl, mix 1 tablespoon of ground flax seeds with 3 tablespoons of water. Place this in the fridge for around 15 minutes.
3. In a mixing bowl, add the flour, sugar, baking powder, and cinnamon. Mix these ingredients together.
4. Mash the banana with a fork, and add that to the dry mixture.
5. Also add the applesauce, and grated ginger (you can use ground ginger if you don't have fresh). Add the molasses, and flax seed mixture to this too.
6. After everything is in the bowl, mix everything all together until all the clumps are gone and it is creamy.
7. Place some parchment paper onto a tray. With a spoon, scoop out the mixture into circular shapes onto the tray, and flatten them out with your spoon as well.
8. Once all the mixture is in cookie shapes on the tray, bake in the oven for around 25-30 minutes.
9. Take them out of the oven, let them cool for a few minutes, and enjoy!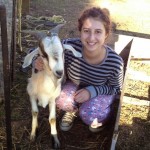 About the author: Emily is a college student and proud vegan inspiring many with her recipes on her Instagram, and Youtube. She is passionate about veganism and also runs an Etsy shop selling a range of t-shirts protesting against cruelty to animals, where $1 of each purchase is donated to animal charities.
Explore more of our delicious vegan recipes and gluten-free recipes.