Welcome to the April 2020 issue of Gluten-Free Heaven, loaded with 101 fantastic and seasonal gluten-free recipes.
The latest issue of Gluten-Free Heaven is out now. This month, with spring most definitely in the air, we are focusing on lighter and greener produce, perfect for the changing climate.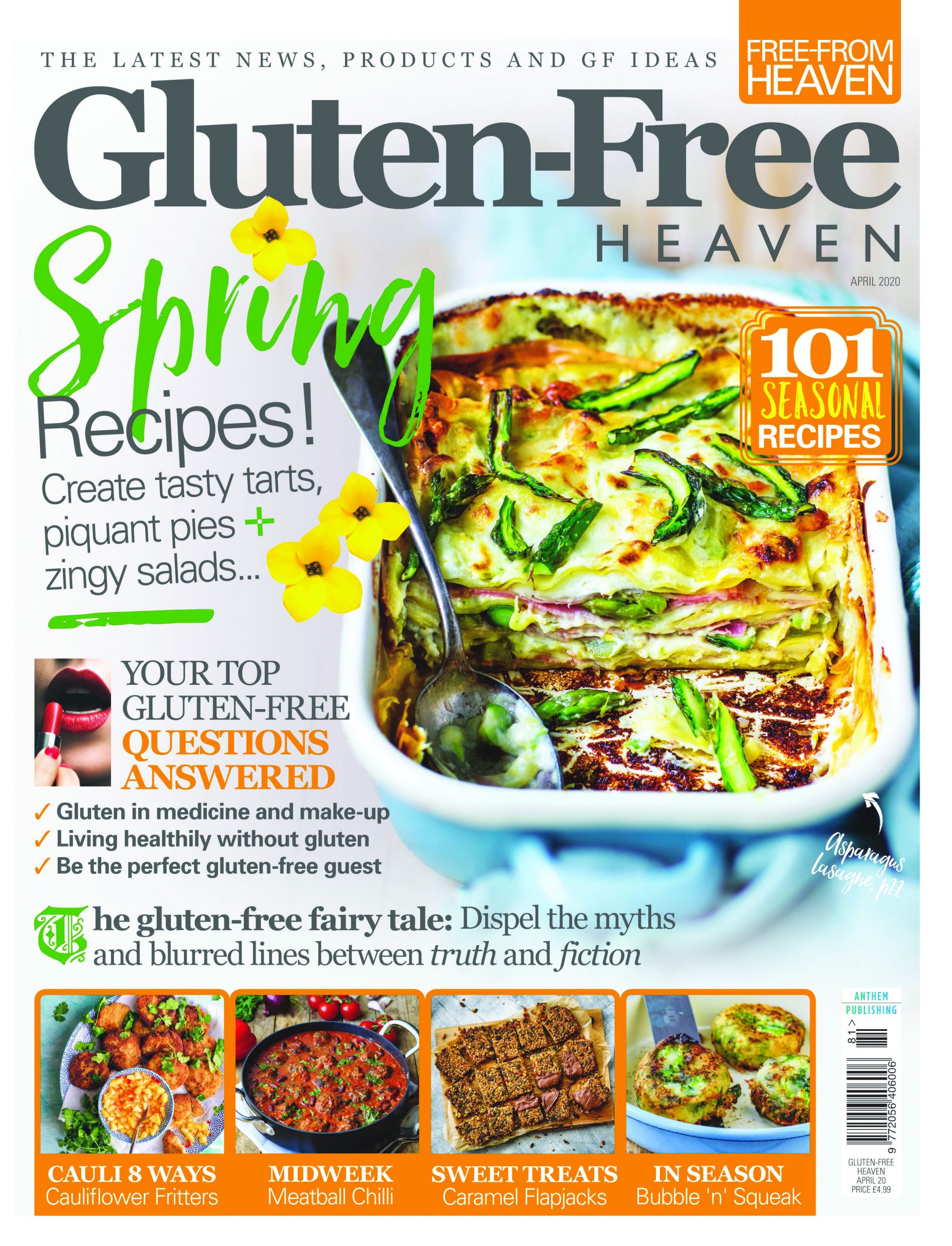 Also this issue, we continue with our gluten-free Q&A series, answering everyday questions you might have about living on the diet.
We also get to the bottom of common misconceptions about coeliac disease and gluten intolerance, cook cauliflower eight ways and go back to 'pastry school', where we learn to make a simple and staple sweet or savoury pastry, perfect for those lovely spring pies and tarts we can now get stuck into!
We hope you enjoy trying some of the recipes this issue – please do let us know how you have got on.
Anyway, until next time, cheers, and stay safe!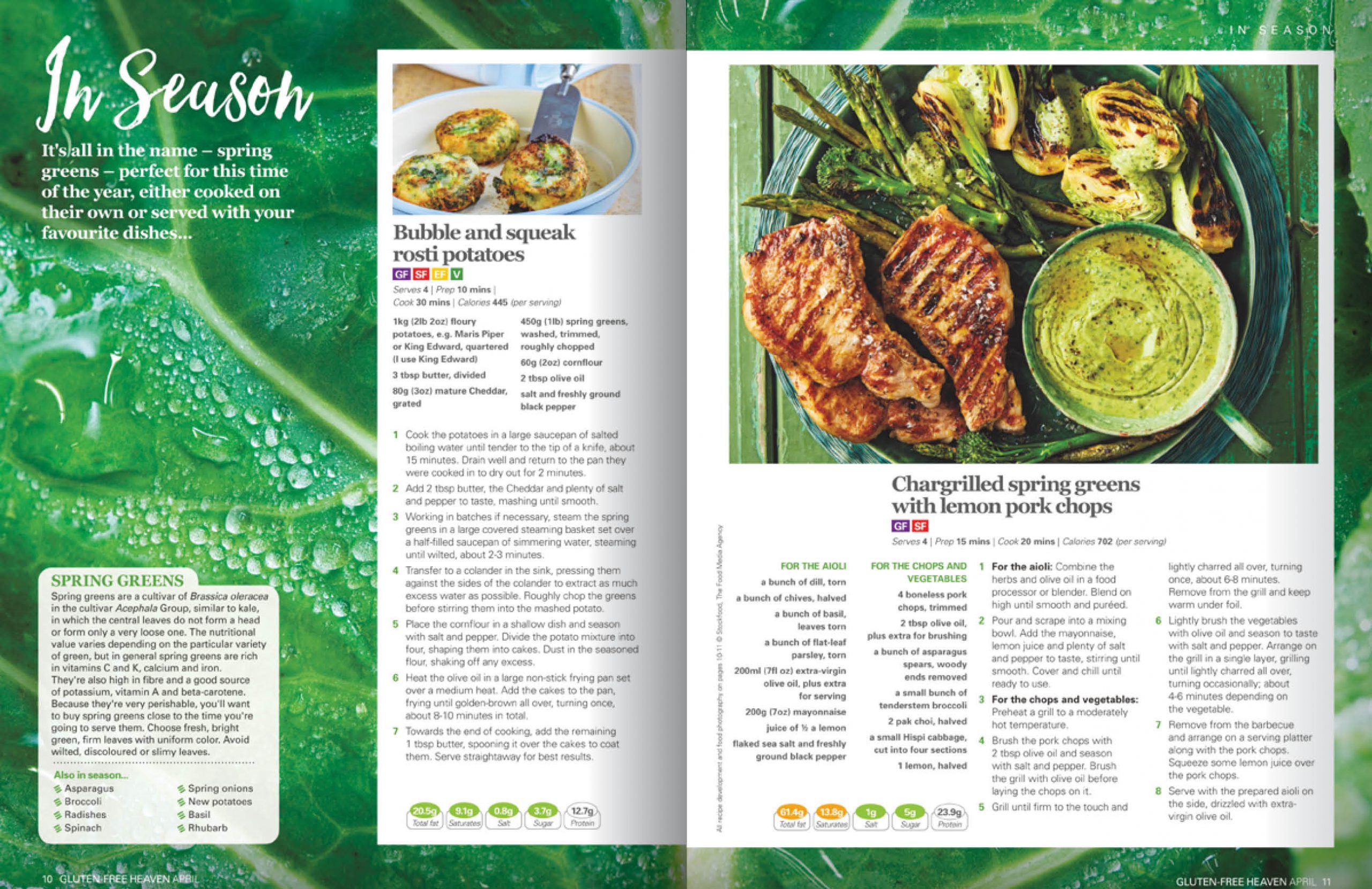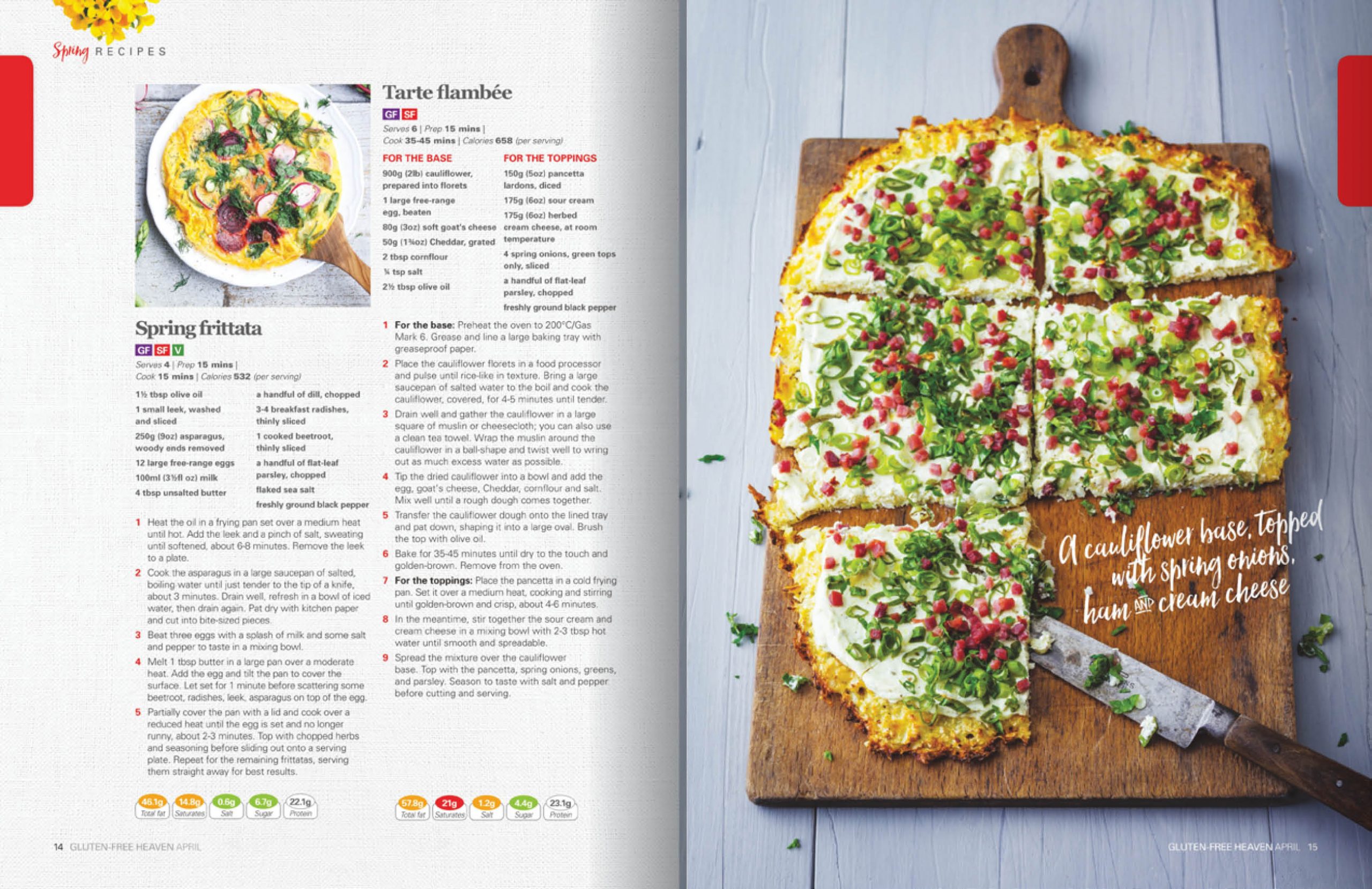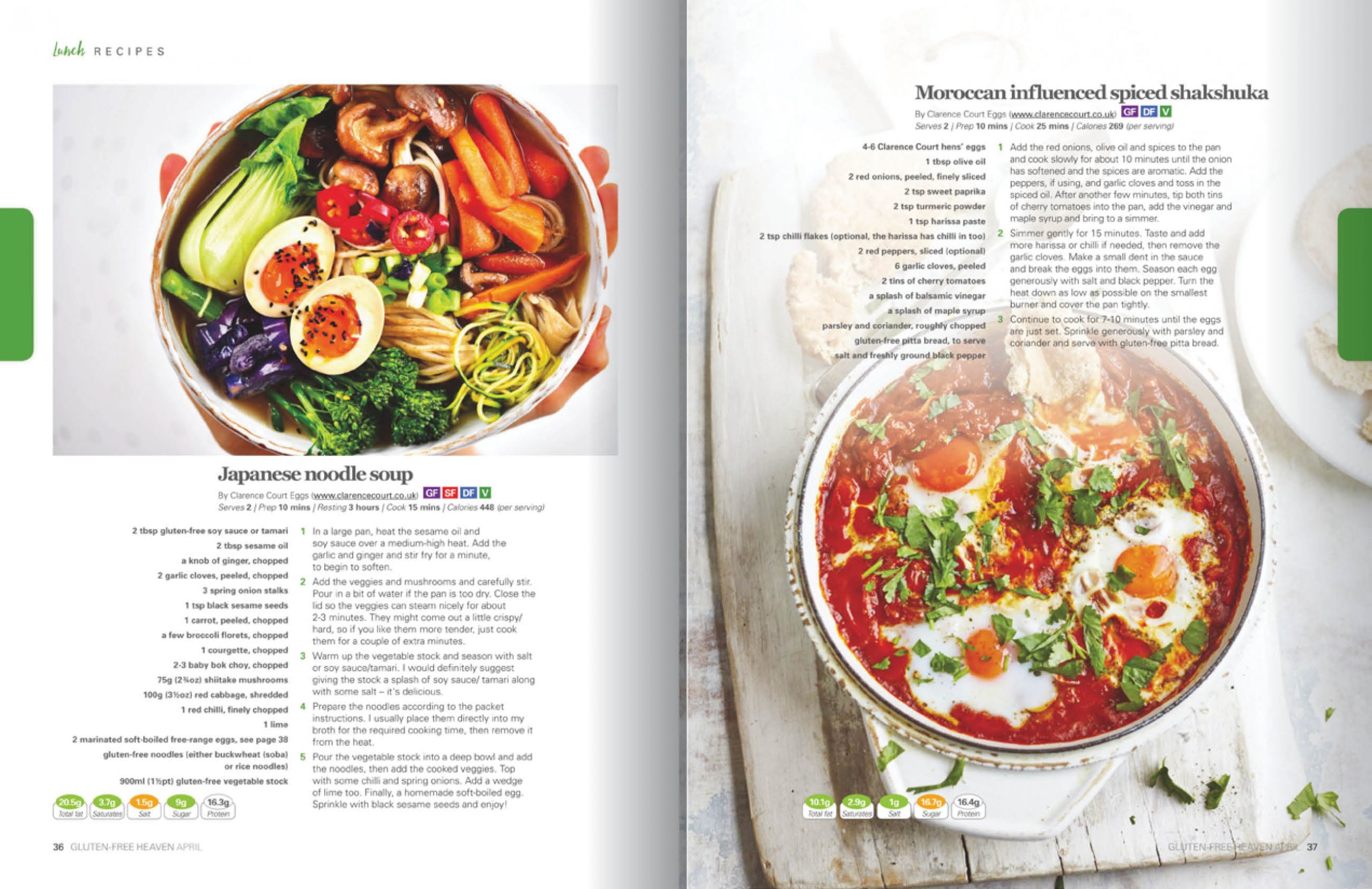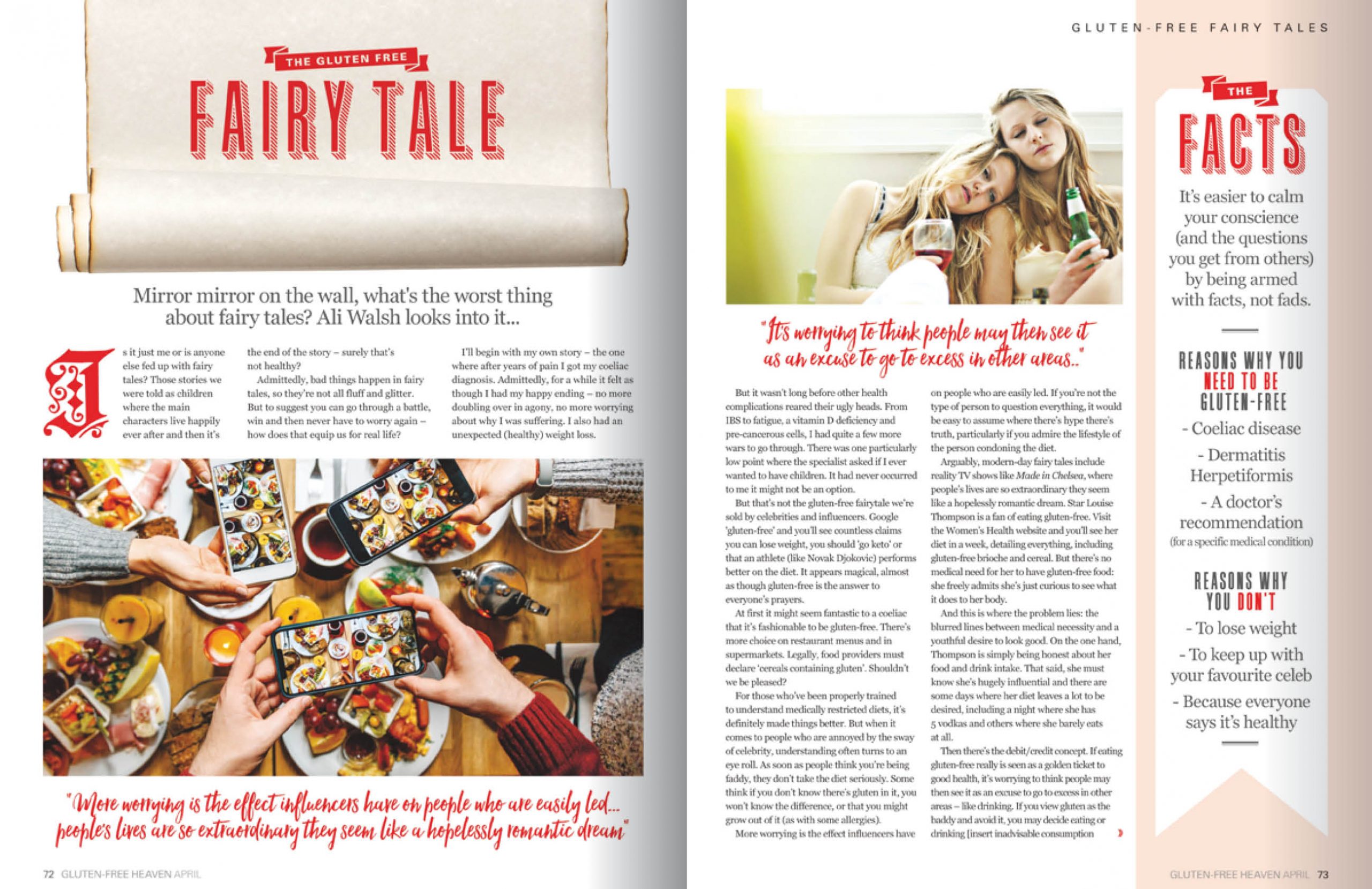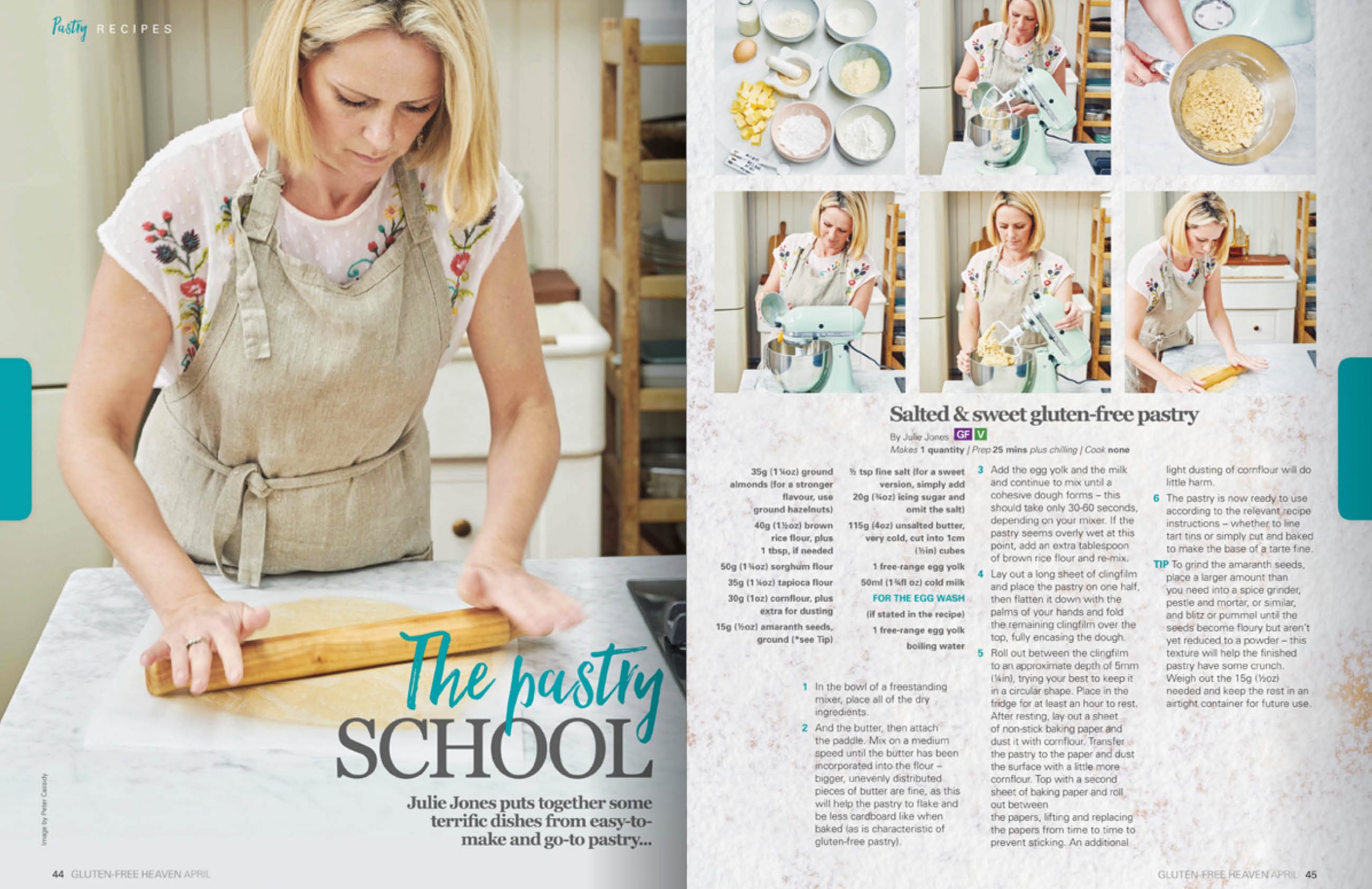 Get your copy of the new issue of Gluten-Free Heaven magazine
Order online
Order your copy directly from us today for just £5.99 (inc. P&P) HERE.
Download the digital edition
Get the digital edition from Pocketmags. Or find the new issue in the Gluten-Free Heaven app.
Not downloaded the free Gluten-Free Heaven app yet? Find out more about the app here.
Find us in stores
Or you can pick up your copy in Asda, Morrisons, Sainsbury's, Tesco, Waitrose and WHSmith. Use our handy Store Locator to find your nearest Gluten-Free Heaven stockist.