A completely gluten-free takeaway has opened in Huddersfield
A Huddersfield woman has been inspired by her sister's medical condition to open a takeaway with a difference – a completely gluten-free takeaway serving up a delicious array of dishes. 
Ruksana Khalid has opened GFQ Ltd takeaway at Chapel Hill to offer an entirely gluten-free and halal menu to hungry diners.
Ruksana was inspired to open the gluten-free eatery as her sister Zenab suffers from coeliac disease, which can leave her ill for weeks at a time if she inadvertently comes into contact with gluten.
Speaking to The Huddersfield Daily Examiner about her decision to open the eatery, Ruksana: "She is coeliac, but her condition is so severe she cannot even touch bread or walk down the supermarket bread aisle without getting poorly. If someone has had a sandwich, she can't even shake hands or come into contact with them."
With her new venture, Ruksana hopes to be able to provide customers with "reasonably-priced" food – despite the higher cost of buying in gluten-free ingredients compared to products containing gluten. "It's not only about making a living," said Ruksana. "It's about providing a service for people."
Menu
GFQ Ltd offers customers an entirely gluten-free and halal menu to choose from, including a mouth-watering selection of pasta, curries, salads and chicken dishes, all of which are made from scratch on the premises using the freshest ingredients.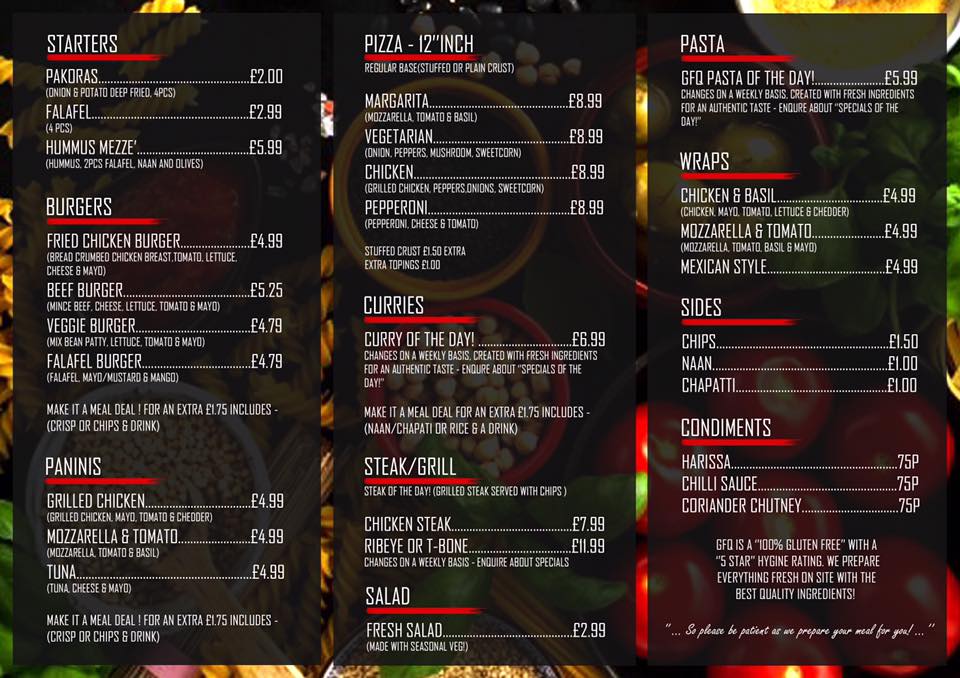 Coeliac UK accreditation
The takeaway is due to be audited by the charity Coeliac UK for gluten-free accreditation, and in time the sisters hope to franchise the business and open more sites around the country to make eating out whilst living gluten-free easier for those with coeliac disease and intolerances.
Tags:
Eating Out
,
Gluten-Free Diet
,
Gluten-Free Takeaways
,
News