Custard slices voted the number one food on the lust list for gluten-free Brits
A recent poll has revealed that the humble custard slice is the number one food lust for gluten free Brits…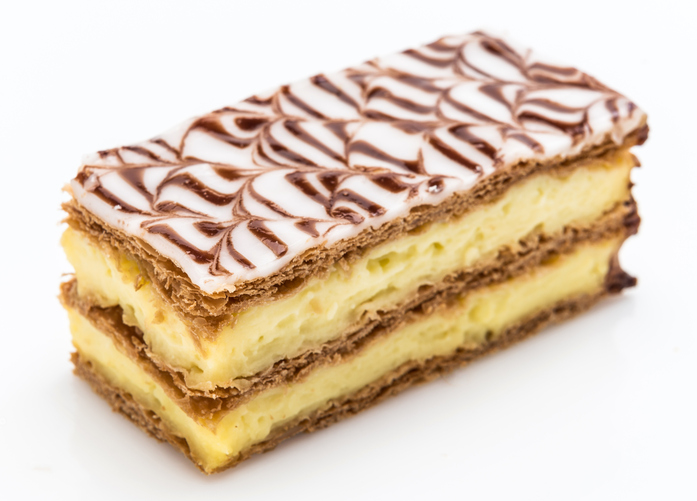 The poll, ran by leading gluten free pastry brand, Too Good To Be Gluten Free, asked Brits who are gluten free, what food they most missed.
The top three food lusts for Coeliacs and those going gluten free were:
Custard Slices
Pasties
Samosas
The results of the poll come at the start of Coeliac Week which runs from 8-14th May, aimed at raising awareness of going gluten free.  The week, ran by Coeliac UK, is part of a campaign, "The Gluten Freevolution" for better gluten free food, whether it's snacks or eating out.
Sam Benjamin, brand manager at Too Good To Be Gluten Free, said: "We were surprised at the results of the poll, I never knew the custard slice was such a favourite!  It's been great for us to find out more about what gluten free Brits really miss.
"Our research in the past has also revealed a strong demand for products like pies, pasties and pastry based desserts and it's this that has helped us to develop our product range to offer savoury and sweet treats which can be enjoyed by those who are gluten free."
Statistics revealed by Coeliac UK, show every one person in a 100 are living with coeliac disease, and 13% of UK population avoid gluten altogether.
Too Good To Be Gluten Free is the UK's leading gluten free pastry brand and the product ranges are built on the premise that gluten free products can be just as mouth-watering as glutenous alternatives.
Sam said: "More and more Brits are choosing to go gluten free, some for medical reasons, many as a lifestyle choice.  Gluten free is now a major movement in the UK and going gluten free shouldn't involve making  a sacrifice on what you enjoy or the taste of your food.  It's up to manufacturers like us to find the solution and create gluten free products that are just as good as their glutenous alternatives, that's our ethos and should be the ethos of the industry."
Too Good To Be Gluten Free specialises in quiches, pies and tarts. The newest faces to the range are Red Thai Chicken Pie, Steak, Red Wine & Shallot Pie and Dark Chocolate & Salted Caramel Tart.
Too Good To Be Gluten Free products are listed in selected UK Sainsbury's, Waitrose, Morrisons, and Co-op stores as well as Ocado online.  They can also be purchased from Too Good's online gluten free shop via www.toogoodtobe.co.uk
Comments
Tags:
Features
,
Fun
,
News