Nottingham is the home of the only 100% gluten-free cafe in the East Midlands, Dottie's Tearoom, who cater for people with a wide range of food allergies and intolerances…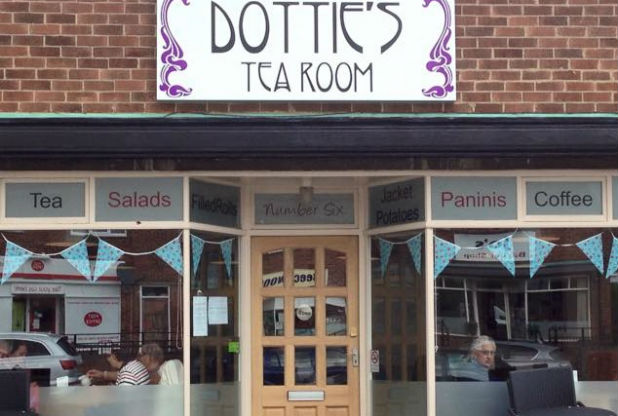 Dottie's Tearoom began when owner Clare Wheat started baking for events at her grandmother's nursing home, and being coeliac herself, made all of the cakes gluten-free. Clare was surprised to find that she receive many compliments "telling me how light and tasty the cakes were and the odd comment telling me that I should sell my cakes as those needing a GF diet would enjoy them." As a coeliac, Clare was tired of the paltry offerings in supermarkets of overpriced, tasteless gluten-free desserts, and so she decided to set up a home-based internet business called Bakesjust4u. A few months after she started supplying her cakes to a local cafe, she was given the opportunity to purchase the premises, and started up her own gluten-free cafe.
Initially, Clare was worried that there might not be enough demand for her baked goods, but with one of the country's best gluten-free bakers, Wheatfree Baker, on board, she took the plunge and just sixteen months later Dottie's Tearoom had grown faster than she could ever have expected, and the cafe even had an advertising banner on the No 58 NCT Arnold to Nottingham bus! In just one year, Dottie's Tearoom had not only received an honourable mention in the Nottingham Post Food & Drinks awards, they also achieved a Certificate of Excellence, and glowing reviews on Trip Advisor, and not just for the food either, as the service was also rated outstanding.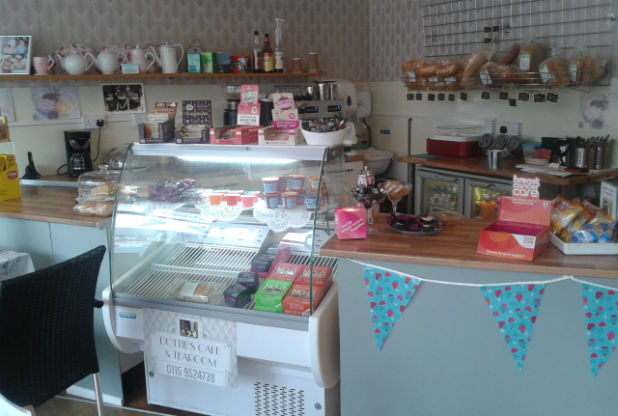 "Nothing was too much trouble for the staff at Dottie's. My 90-year-old grandma was in a wheelchair as it was a nice day we had decided to walk the 15 minutes to Dottie's. After eating a lovely afternoon tea, the weather had turned pretty miserable and cold. The staff told us to wait despite being closed by this time. They let my grandma stay in the warmth whilst I ran home and fetched the car. They even packed her up with two scones for her supper." – Melissa Hanks 
"My granddaughter is a coeliac and she can eat at Dottie's knowing there will be no risk of cross contamination. It is family run and nothing is too much trouble for them and they have a good and varied menu." – Elaine Taylor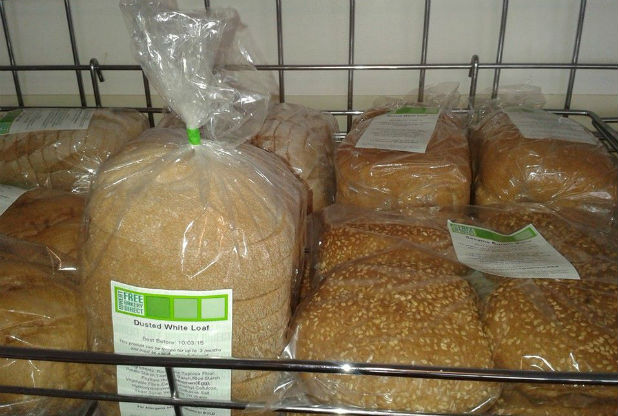 So what's on the menu at Dottie's Tearoom? Lots and lots of tasty food it turns out, including many foods that are normally off-limits so coeliacs in standard cafes. Breakfast, lunch and tea are served, and there's bacon cobs, toast, sandwiches, cakes, biscuits, scones, pies, quiche, tarts, Ploughman's and pizzas. Delicious! As well as being 100& gluten-free, a lot of the food served in the cafe is also dairy-free, and some items are also made without eggs and are low in sugar, making them ideal for diabetics. And if they want to take something home to nibble on, customers can also buy loaves to take home or bakes from Nottingham-based bakery NoG Too Good to Be Gluten-Free.
This story originally featured on the Nottingham Post website.