Gluten-free bakery Davina Steel approved by SALSA
Davina Steel has been awarded the Safe and Local Supplier Approval accreditation.
At the end of last year, Davina Steel launched a brand new range of gluten-free baking kits. Now, the gluten-free bakery has gained SALSA accreditation, meaning Davina Steel can now supply many retailers, food services and restaurants.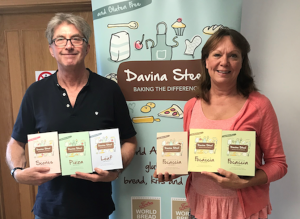 SALSA approval is given when an auditor has found a supplier can produce safe and legal food. Co-founder Davina Steel explains, "Applying for SALSA accreditation takes so much hard work, but we gained the accreditation in record time."
Since opening the bakery in July 2019, Davina Steel has gone on to secure deals to supply gluten-free baking mixes to supermarkets such as Sainsbury's, Ocado and The Co-Op.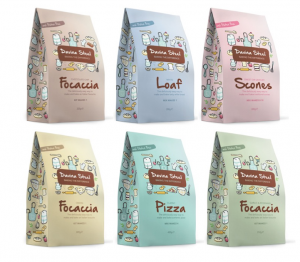 "Achieving SALSA is a huge boost for our business as it opens up a world of opportunity and means we can now target the larger retailers with our extensive range of high-quality gluten free bakes," added Steel.
Davina Steel's wholesome bread, pizza and cake mixes take all the hard work out of preparing gluten-free goodies and couldn't be easier to whip up. A great option for those following gluten-free diets, made using only natural ingredients and free from 13 known allergens, there are six easy-to-make recipes to choose from Garlic & Rosemary Focaccia, Onion Focaccia, Chocolate Chip Focaccia, White Loaf Mix, Pizza Base Mix and Scone Mix.
Look out for the Davina Steel product range in a supermarket near you soon!
Follow us on Facebook, Twitter and Instagram for all the latest recipes, news and features from Gluten-Free Heaven.
Tags:
News
,
Products