Gluten Free Baking and Living Flour Blends Crowdfunding Campaign
Gluten Free Baking and Living are raising funds on Indiegogo to develop their own range of gluten free flour blends – a gluten free plain flour blend, brown bread blend, and Italian stoneground blend, a first for the free from market.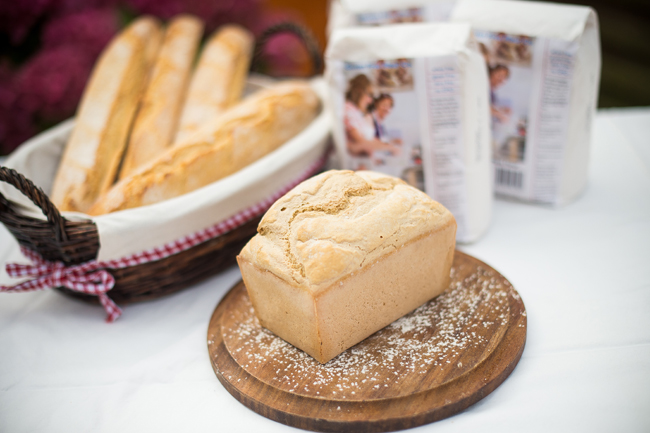 Founded by Ian and Deborah Thackeray, the company was born in 2012 when Ian was diagnosed with coeliac disease. As lifelong home bakers, when they started baking gluten free, they struggled to find gluten free flour that produced a good bake. So they made their own!
Tried and tested on their baking courses, all three flours produce great results when baking gluten free. The blends can be used to make anything and everything – gluten free baguettes, bread, pastry, scones and cakes, through to sauces, crepes, and all things in between.

What makes the flour so good?
It's more nutritious than the gluten free flours currently on the market, and has better quality ingredients, containing valuable nutrients
It's a much better substitute for wheat flour in traditional recipes
It contains tapioca flour, rice flour, potato flour, whole corn flour and sorghum flour – perfectly balanced to give great results when baking at home
Why should you support Gluten Free Baking and Living's crowdfunding campaign?
Baking gluten free at home can be tricky – recipes call for all sorts of different flours that can be difficult to source, and getting the proportions just right at home is time consuming. The prepackaged gluten free flour blends that are currently available can produce bakes with a bitter flavour and cloying aftertaste, and don't always work like traditional flour. Gluten Free Baking and Living want to make it easier for everyone to bake gluten free at home, and with their blends, you get great results first time, every time! But they need your help to make the campaign a success. There are great perks available to backers – from digital downloads, recipe books, nutritional consults and of course, the flour itself.
You can find out more by visiting the campaign page, and you can also follow Gluten Free Baking and Living on Facebook or Twitter to find out more.
Win a luxury gluten free Christmas hamper worth £60!
Win a luxury gluten free Christmas hamper worth £60! Back the campaign and to be entered into the draw to win – homemade gluten free mince pies, Christmas pudding, chutney, sloe gin, lemon curd, almond biscuits, mincemeat and more! All backers eligible, winner announced on 7th December. 
Tags:
Gluten-Free Diet
,
News