Gluten-free pizza lovers disappointed by Domino's customer service
Angry GF pizza fans have taken a stand against takeaway chain Domino's after being given conflicting information about how to order their food. Are gluten-free customers being discriminated against despite the company's attempts to be more cautious of contamination?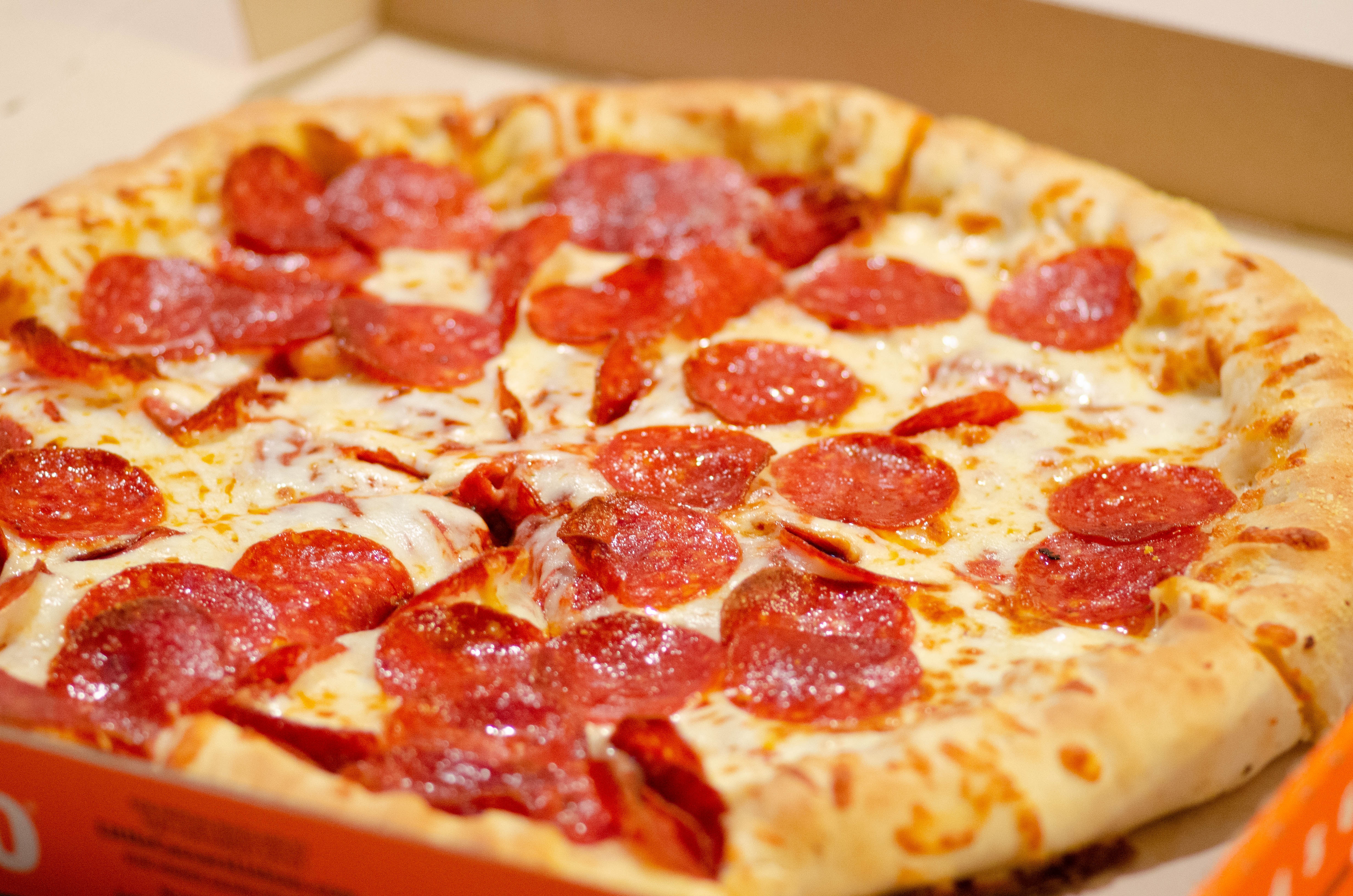 Takeaway pizza chain Domino's have changed the way customers order and it's left the free-from community seething. It's difficult enough to get pizza that's suitable for those who avoid gluten, but now Domino's have changed their ordering process and buyers are being told they have to order online.
Customers trying to order in shops or over the phone were told that they needed to do so through the company's website instead. However, according to the multitudes of pizza fans who took to Twitter in protest, this change doesn't seem to have made life particularly easy…
UK news outlet DevonLive reported one man attempting to buy £600 worth of pizza for a charity event only to have his order of one gluten-free pizza rejected. He was redirected to the website to place the order for the sole pizza, and was then charged an extra fee.
Domino's have now announced that they are listening to complaints and intend to make things easier for GF customers in future, but, in the meantime, these Twitter users made their voices heard: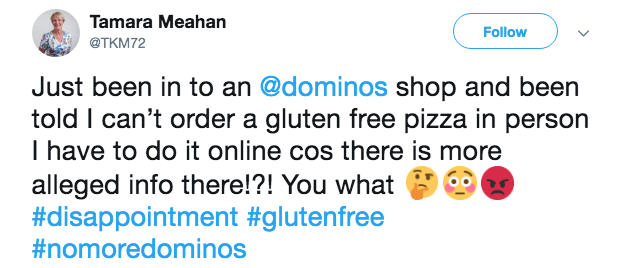 Some people seemed to encounter further complication when trying to order online, too: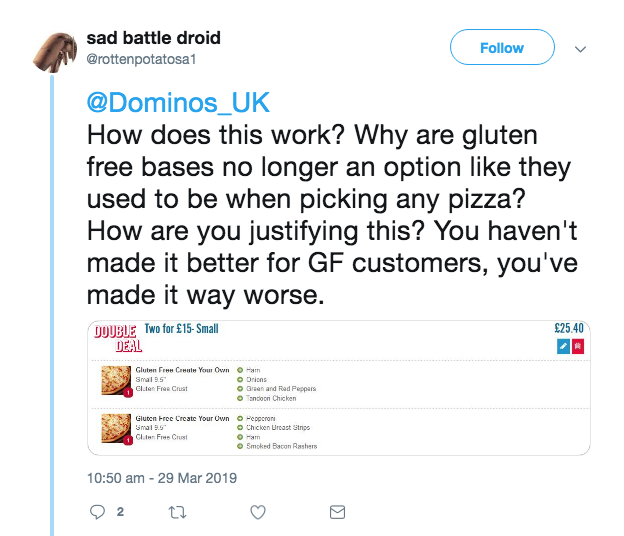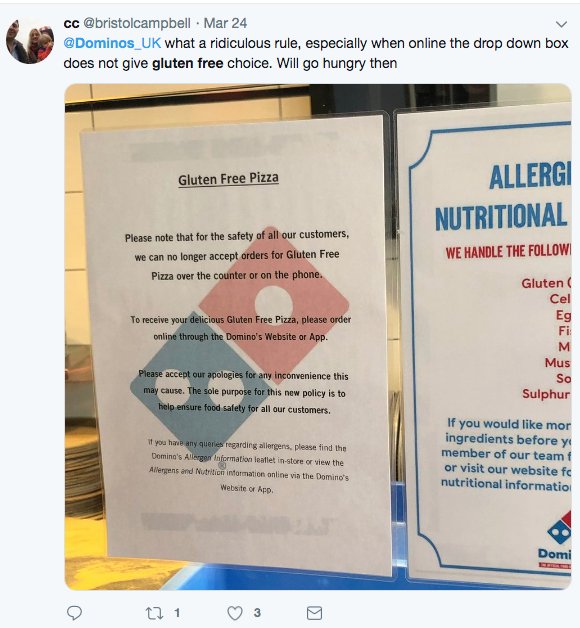 One Twitter user received misinformation from a confused employee when she questioned the decision:

Most notable, however, were the cries of discrimination:

Making life more difficult for those with food allergies certainly isn't going down well. Let's hope Domino's resolve this problem in a timely manner and with due respect to the people affected.
Tags:
Gluten-Free
,
Gluten-Free Diet
,
Gluten-Free Pizza
,
Gluten-Free Takeaways
,
News