Grub: Edible Insect Snacks
Meet Grub – a UK food company with a unique offering: edible insects. Are you brave enough to try their innovative, healthy snacks?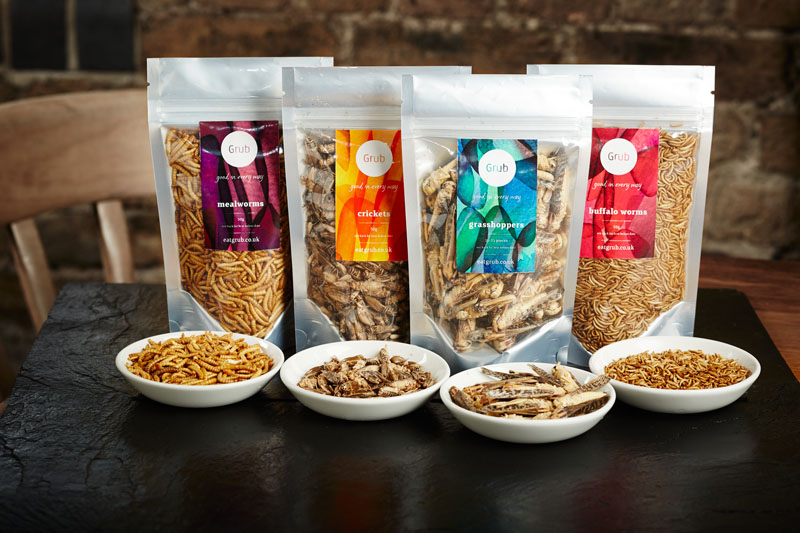 Not long ago, they heard how people all over the world were getting their protein through eating insects, and were ultimately having less impact on the planet as a result. After a lot of thinking, research, and most importantly, tasting, they decided to start sharing the benefits of entomophagy (that's 'insect eating') with you.
Grub, which launched in 2013 by two friends, Shami and Neil, were the first company to sell edible insects in UK supermarkets, and since then they have been busy in the kitchen developing their ranges of delicious snacks, including Roasted Crickets and Cricket Nut Fudge. Grub are also releasing  an insect cook book in April 2016,  and are planning to launch the UK's first cricket-for-food farm for human consumption early next year.
You might be scratching your head and wondering who on earth would want to eat bugs and insects, but crickets are commonly eaten around the world due to the fact that they are high in protein, calcium and iron, as well as being delicious! What's more, they are sustainable – turning resources into energy a lot more effectively compared to cows, pigs or chickens. As livestock farming is becoming unsustainable, scientists agree that world is facing a huge protein shortage and increasingly argue that insects could be the answer.
"We are delighted to have secured the first listing with Whole Foods Market for our Roasted Crickets which are already proving very popular among customers. We have been eating insects for thousands of years as they are such a nutritious food source – it seems crazy not to use them" says Shami Radia. "We just need to embrace them for the tasty and sustainable source of protein they are."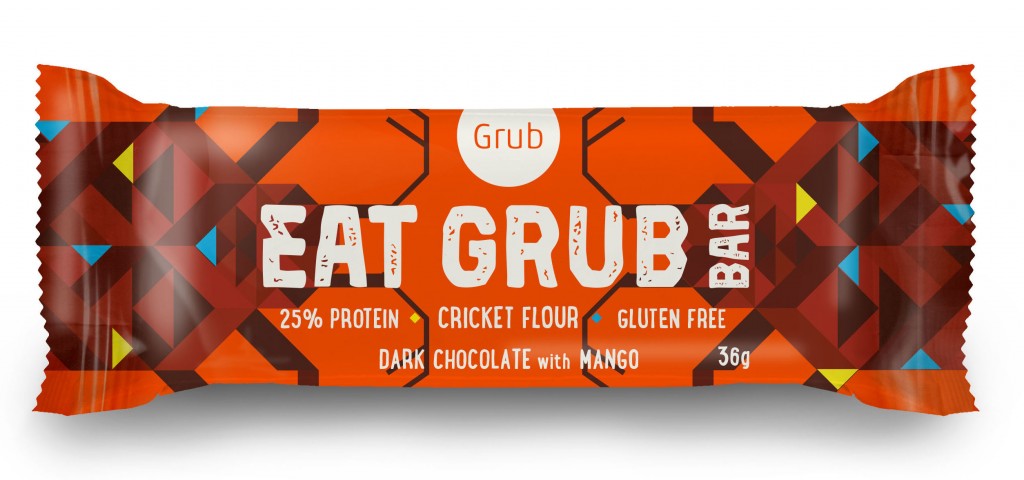 This month, Shami and Neil will be launching their Kickstarter campaign to help part-fund and launch their new Eat Grub Bar made with cricket flour – a rich mix of super healthy ingredients and a great source of protein. Backers can buy an exclusive box now with the new bar ready to go into production early next year. The Eat Grub Bar is really special, not just because it's made with cricket flour, but because it combines great nutritional values with amazing taste. The bar is made from organic dark chocolate (one of the best antioxidants out there), dried mango (a great source of Vitamin A for eagle eyed vision and a boost for your defenses), desiccated coconut (for brain function and keeping cholesterol at bay), pumpkin seeds (for happy immune systems and lowering blood pressure), honey and, of course, cricket flour.
We were lucky enough to try a selection of Grub's products at Food Matters Live, including the new bar, and we were blown away by the incredible rich, complex, nutty flavours in these delicious bars- and for anyone who is worried about the cricket flour, fear not because it tastes delicious!
The new bar will be ready to go into production early next year, and will be available to buy in April 2016. Grub have the recipe and design and are now asking you for a little help, with all donators receiving different rewards for their pledges ranging from exclusive boxes of the bar, an invitation to join Grub's tasting team, PLUS an opportunity to have a slap up insect meal cooked by the incr-edible chef, Seb Holmes, in your very own home! How could you resist?!
To make a pledge, or for more information visit: https://www.kickstarter.com/projects/586269537/1544068291?token=ed9bec99
Did you know that mealworms contain a comparable amount of Omega 3 and 6 oils to fish?
Over 2 billion people around the world eat insects every day!
100g of Cricket contains only 121 calories, yet has 12.9g of protein and only 5.5g of fat. Beef by comparison has over 23g of fat per 100g and a huge 288.2 calories
Did you know that meat production (such as beef and pork) contributes to about 20% of all greenhouse gas emissions.
Tags:
Gluten-Free Diet
,
paleo-diet