New free from cooking classes now available
Leiths now offer free from cooking classes, to help improve your dairy and gluten-free cooking!
Whether you want to adapt your cooking due to an intolerance, or would like to explore the alternatives available, the new free from cooking classes from Leiths may be for you!
Free From: Dairy and Gluten
The 'Free From: Dairy and Gluten' one day workshop is hosted by Leiths School of Food and Wine and is an accessible introduction to gluten-free and dairy-free ingredients. The day includes tips on adapting and altering traditional recipes.
The next class takes place on Thursday 26 September 2019, 10.00 – 14.30 at the West London Cookery School. To book, visit the Leiths site.
The September class will be taught by Leiths-trained chef and gluten-free expert, Adriana Rabinovich.
Through a combination of informative demonstrations and hands-on cookery guided by Adriana, you'll discover interesting, nutritious dishes that you'll want to create time and time again at home.
On top of learning about the alternatives, you'll also discover fabulous recipes which simply don't rely on the inclusion of dairy and gluten in the first place.
You will cook a selection of recipes such as:
• Teff bread
• Fresh chickpea pasta
• Zesty coriander, walnut and basil pesto
• Chocolate roulade with fresh berries
• Peanut butter cookies
Please note, recipes might change.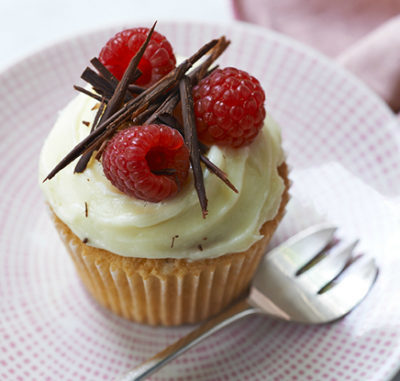 Gluten-Free Survival Tool Kit
There is also the 'Gluten-Free Survival Tool Kit' class taking place on 14 January 2020.
Whether you're a confident baker or not, most people struggle with bread and pastry. And for those on a gluten-free diet, the process may seem that much more daunting. Luckily, they need not miss out on the delights of bread and pastry.
On this exciting new course, Adriana Rabinovich will demystify gluten-free bread making, helping you to understand the process and tackle more challenging recipes with confidence. Students will lock down the main techniques and receive guidance on how each recipe can be adapted to be used for different things.
This is a brilliant new opportunity for anyone wanting to get to grips with the art of gluten-free baking.
Typical recipes may include:
Healthy gluten-free bread
Lemon drizzle cake
Red Velvet chocolate cake
Berry streusel muffins
Cranberry oatmeal cookies
Recipes and ingredients may vary.
For more information and to book click here.
Comments
Tags:
Dairy-Free
,
Gluten-Free
,
Gluten-Free Lifestyle
,
News