SIN Gluten Free Goodies Nominated for Two 'Free From Food Awards'
SIN Gluten Free Goodies has been nominated for two 'Free From Food Awards' in the 'Food To Go' category sponsored by Tesco, in a celebration of their Chocolate & Orange Brownie and Fruit Cake.

The Free From market is the UK's biggest growing food sector and some foods are fab – but many products are rushed to market, taste poor and have even worse textures. Step forward SIN gluten free goodies, made with love from an artisan bakery.  There little treats are cake as it should taste: deliciously wicked! Not only do the cakes taste amazing, but the sexy little black box they come dressed in keeps them looking great – protecting them from getting squashed (perfect for snacking on to go) and vitally protecting them from cross-contamination from gluten as they are  sealed in plastic wrap, then boxed.
Here's some press about the Chocolate & Orange Brownie:
'Hello generous portion size! Wow! As soon as I opened the packet, I knew I would love this naughty little treat; I was hit by a beautifully fresh zingy citrus scent and was amazed at how well this brownie held its shape! After countless attempts at gluten free baking, I am still yet to master the art of the 'perfect brownie' – mine are always either a sloppy mess that falls apart, or an overly dry, crumby rock. Sin have, in my opinion, perfected the brownie. Crisp and crunchy on the top and edges, but beautifully moist and gooey on the inside, this is so moreish. To say I woofed this down would be an understatement, but I did take enough time to notice the yummy shavings of chocolate peppered throughout, and even the cheeky ribbon of orange zest. The orange oil helps keep this a really light, fresh taste, and is not at all sickly sweet (an issue I often find when baking with ground almonds). Huge thumbs up from me!' – Maddi Mears, designer Personal Trainer Magazine.
And some about the Fruit Cake:
"The highlight of any fruit cake is undoubtedly the fact that it features an abundance of dried yet juicy fruity morsels, and in that respect, this gluten free version didn't disappoint – I loved the mixed array of raisins, sultanas and even vibrant red peekings of cherries densely scattered throughout the darkly sweet and sticky slab. The portion size is ideal, after all, there is nothing more disappointing than a minute cake slice, yet the 95g serving also wasn't too big. The firm texture was still soft and juicy to eat, and although it had that classic richness that you would expect to find in a fruit cake, it wasn't so dense that it couldn't be eaten easily – mine disappeared rather quickly! With 323 calories a portion, it isn't the healthiest snack in the world, however treat days are vital for ensuring you stay on track with healthy nutrition in the long run. Interestingly, of the 10.9g of fat in the serving, only 3.7g of this was saturates, so that at least is a plus point. On the whole, a totally tasty cake, and the individual packets make it nice and easy to not overeat too, as well as being simple to transport.' – Katie Scott, editor Personal Trainer Magazine.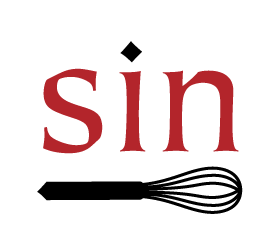 Find SIN's tasty products on Amazon: https://www.marketplacepulse.com/amazon/uk/sin-gluten-free-goodies
Tags:
Gluten-Free
,
Gluten-Free Diet
,
News