Apple and Raisin Plait
This delicious, cinnamon spiced apple and raisin plait, made with Silly Yak gluten-free pastry is bursting with festive flavours, and is perfect when served with a vanilla custard, or cream.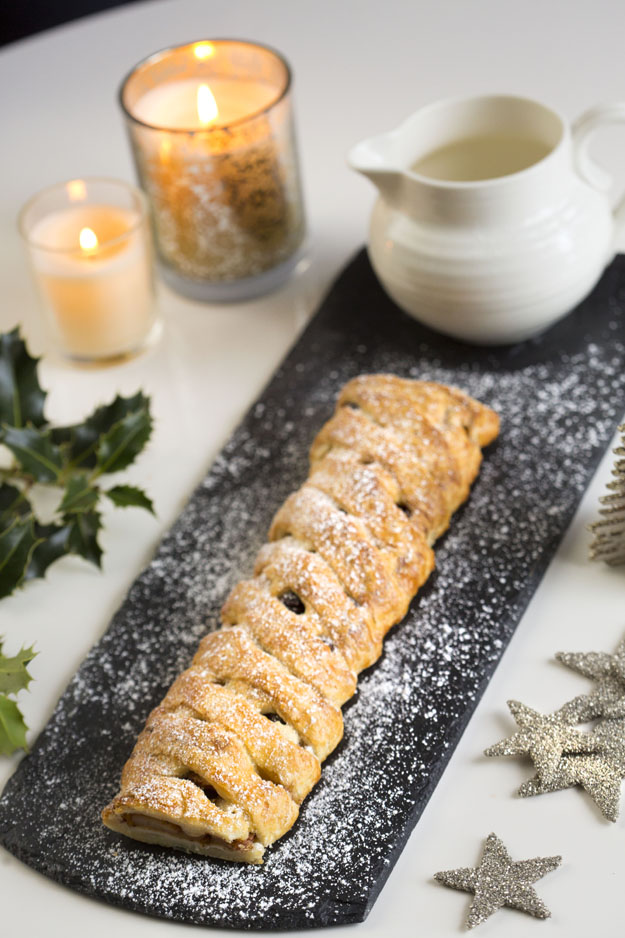 Apple and Raisin Plait
Ingredients:
½ tin diced apples in syrup
2 tablespoons cinnamon
100g raisins
1 block Silly Yak puff pastry
1 egg, beaten
Directions:
1 Pre-heat oven to 200C/gas 6. Dust your surface and roll the pastry out, approx. 5mm thick. Cut a rectangle approx. 30cm long and 20cm wide. Remove excess pastry.
2 In a bowl, mix the apples, cinnamon and raisins. Place the mixture across the center of the pastry in a strip approx. 6cm wide
3 With a sharp knife, cut strips approx. 1cm wide along the pastry, starting from the apple filling moving out to the edge of the pastry. Do this above and below the filling.
4 Alternately wrap the strips of pastry over the top of the filling to form the plait. One from the top, followed by one from the bottom and repeat until all strips are interwoven.
5 Brush with whisked egg and place on a lined baking tray.
6 Bake for 35-40 minutes until pastry is golden brown.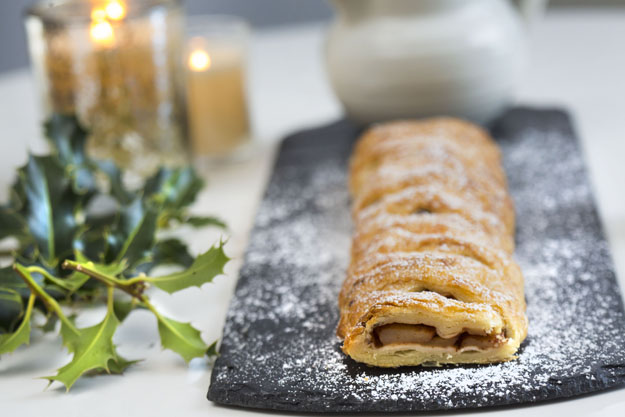 About Silly Yak
When Lucy, the wife of a talented young baker named Tom, was diagnosed with Coeliacs, Tom couldn't bear for her to miss out on all of her favourite baked goodies. With passion in his heart and a rumble in his tummy, Tom created a selection of truly scrumptious gluten and wheat-free treats that he and Lucy both loved. Now you can love them too with this delicious range of delights from the Silly Yak.
Visit Silly Yak for more gluten-free recipes and information.
Photo credits: paulbox© 07976299870
Comments
Tags:
Autumn
,
Gluten-Free Christmas
,
Gluten-Free Dessert
,
Gluten-Free Diet
,
Gluten-Free Recipes
,
Pastry
,
Puff Pastry