Cranberry gin
Cranberry gin recipe from Berry World
This cranberry gin is vegan and gluten-free and could make a wonderful gift!
The gin will be more or less sweet as the natural sweetness of the berries varies. It's a good idea to add half of the sugar syrup and try – add more to suit the berries and your taste.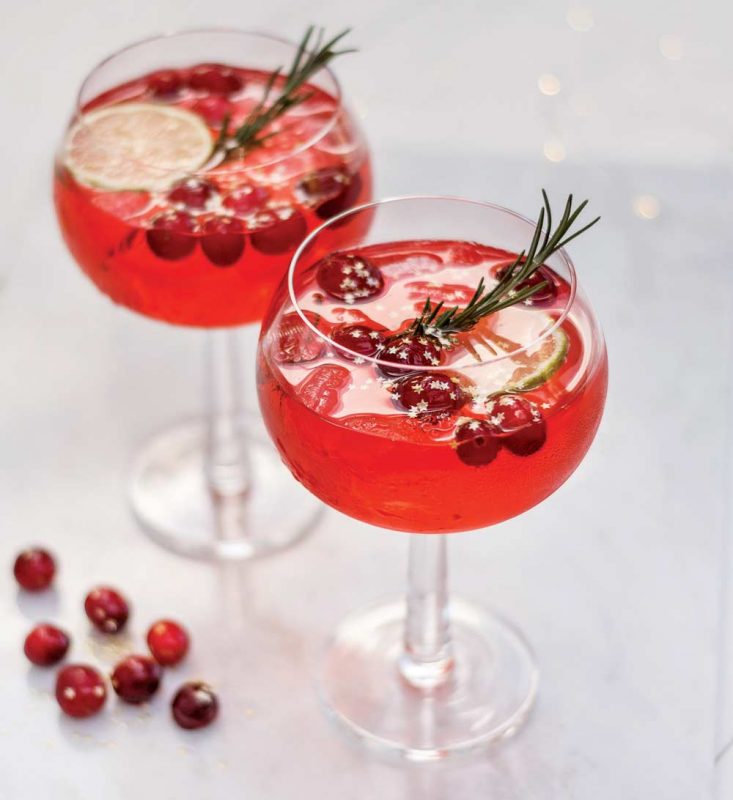 Makes 700ml
Prep 30 mins plus 4 weeks to steep
200g (7oz) cranberries
500ml (18fl oz) gin
160g (53⁄4oz) caster sugar
60ml (2fl oz) water
1 Wash the cranberries and put into a sterilised preserving jar. Pour over the gin, seal the lid and put in a dark cool cupboard to steep for at least 4 weeks. In the first week, invert the bottle every other day and once a week for the rest of the time.
2 Once the berries have steeped and you're ready to bottle, put the sugar and water into a small saucepan over a medium heat until the sugar has dissolved.
3 Strain the now flavoured gin into a jug through some muslin. Add the sugar syrup and stir. Pour the finished gin into a sterilised bottle and label.
Follow us on Facebook, Twitter and Instagram for all the latest recipes, news and features from Gluten-Free Heaven.
Tags:
Dairy-Free
,
Dairy-Free Drinks
,
Dairy-Free Recipes
,
Egg-Free
,
Gluten-Free
,
Gluten-Free Drinks
,
Gluten-Free Recipes
,
Vegan and Gluten Free
,
Vegan Drinks