Cranberry Lemonade
Who says lemonade has to be made with lemons?! This sparkling cranberry lemonade with a hint of fresh mint would make a great alcohol free festive tipple!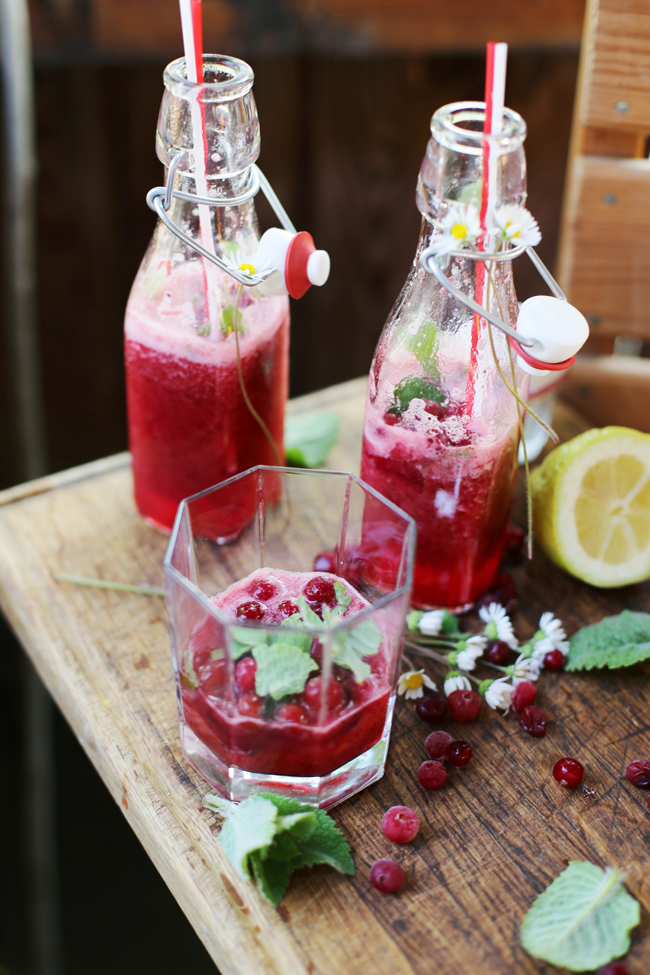 Cranberry Lemonade
By Natalia Mantur (www.eatandtravelglutenfree.com)
Serves 5 | Prep 5 mins | Cook none |
GF DF EF V MF
Ingredients:
Juice and zest of 1 lemon
5 tablespoons cane sugar
6 tablespoons agave syrup
1L really cold sparkling water
2 handfuls of fresh mint
2 cups frozen cranberries
Method:
Squeeze the lemon juice into a jug, add the lemon zest, sugar and agave syroup, mix well to dissolve.
Add frozen cranberries and blend until smooth with a hand blender.
Top up with sparkling water, shake to combine.
Pour into glasses, garnish with fresh mint. Serve immediately, with a straw.
Tags:
Dairy-Free Diet
,
Dairy-Free Drinks
,
Dairy-Free Recipes
,
Gluten-Free Drinks
,
Vegan Drinks
,
Vegan Recipes