Morrisons has just revamped it's Free From range – introducing 12 new products and improving many of its existing recipes.
Morrisons has launched 12 new products, including pain aux chocolat swirls, cupcake kits and ready meals, as part of its Free From range and delivered recipe improvements to many of its existing products.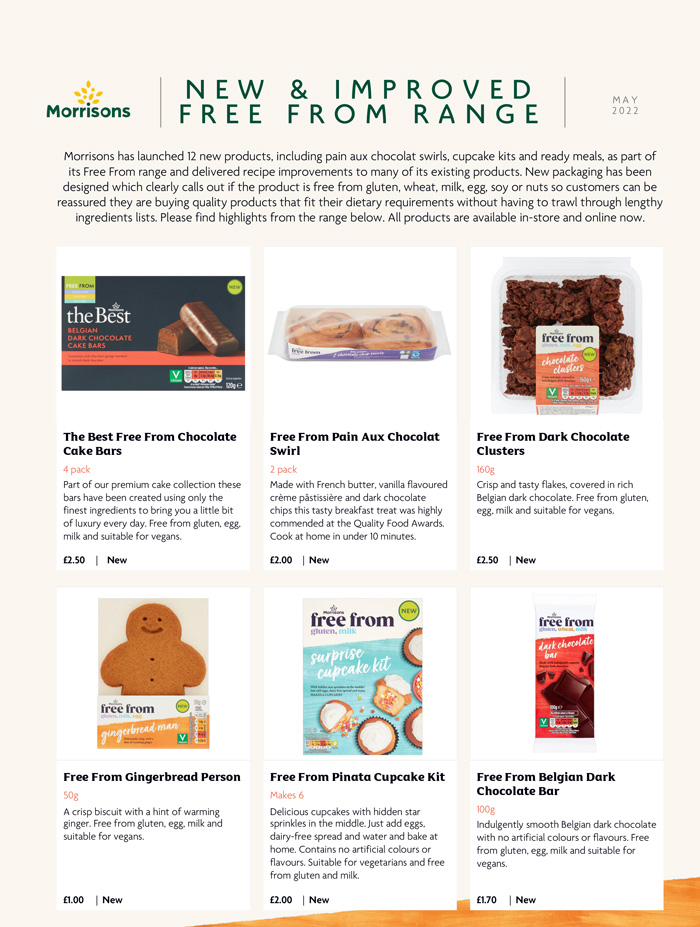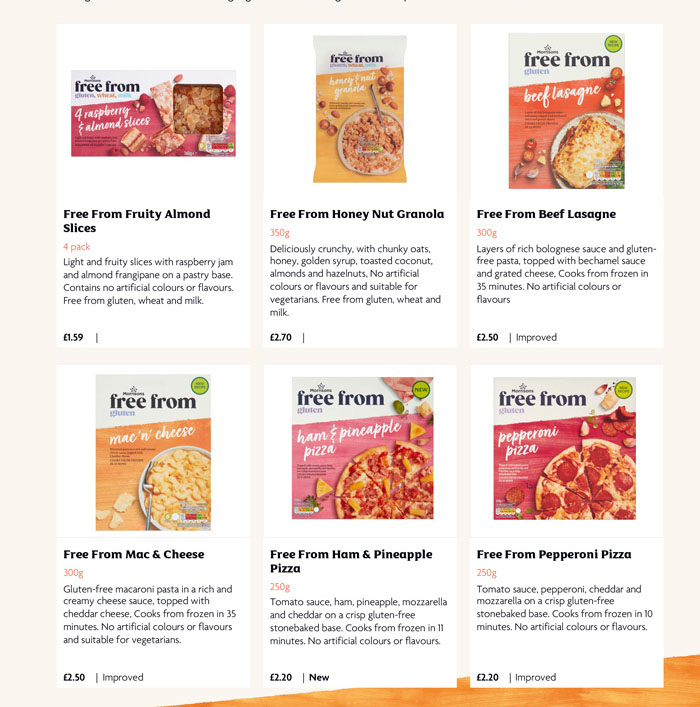 New packaging has been designed which clearly calls out if the product is free from gluten, wheat, milk, egg, soy or nuts so customers can be reassured they are buying quality products that fit their dietary requirements without having to trawl through lengthy ingredients lists. All products are available in-store and online now.
Comments
Tags:
Gluten-Free Diet
,
Gluten-Free News
,
Gluten-Free Products
,
News
,
Products