Thinking about setting up a gluten-free business? Ali Walsh's guide might just give you the confidence to make that leap of faith…
You got your diagnosis. You took on a new lifestyle. You've tried living gluten-free. But… something just drives you crazy. There's no-one that provides XYZ in the way you need it. Maybe it's a banger of a bagel. Maybe it's a good beer, or maybe it's a beauty salon where you don't come away itching.
And then the lightbulb appears – there's a niche in the market and you're going to solve it – you'll open up your own gluten-free business. The trouble is you don't have a lot of money to invest. Or you've never run a business before. Or you simply want to test the water before diving in.
Whatever your reasons, starting a business from home can be a good strategy, and I've been doing it now for nearly 7 years.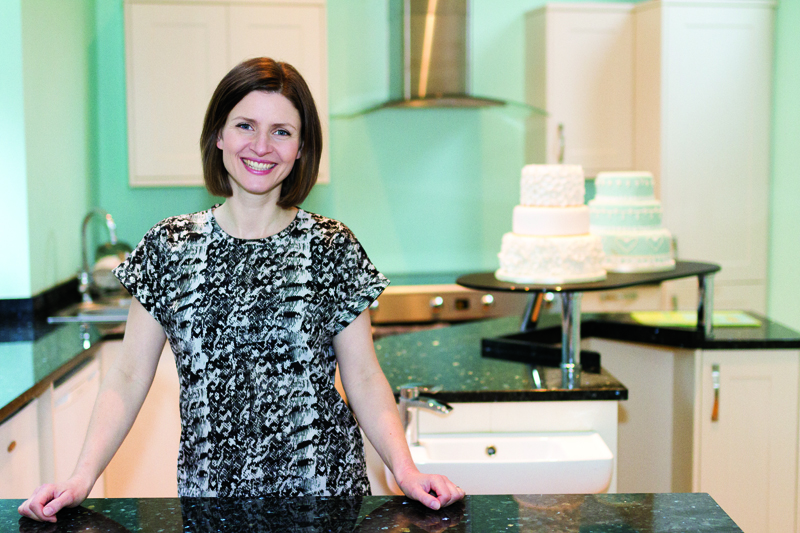 Getting started
First and foremost, you'll need an excellent idea. Perhaps it's a product like naan bread made from chickpeas. Maybe you'll be a gluten-free childminder where everything's safe for the children to play with (like Play-Doh & pasta). Or maybe you'll start an online shop stocking shampoos and pancake mixes. Whatever it is, you need to feel passionately about it.
Secondly, who will your customers be? Why do they need you? Are they coeliacs who want trustworthy gluten-free food? Are they unable to touch gluten and therefore need special skin products? What do they earn? Are they able to spend a lot of money or do they need something cheap and cheerful? Will this be a seasonal purchase (like a Xmas pud) or are you expecting regular customers (e.g. for bread)?
Thirdly, what type of business are you comfortable with? Will you use your home as the business (like a guesthouse) or will customers not realise you work from home (such as ordering from your website and having a product delivered)?
Spacial awareness
If you're going to use your kitchen as a place to make gluten-free products, you need to make sure it's a gluten-free environment.
Although there's no law in place (yet) insisting on gluten-free product testing, you'll need to prove you've taken reasonable measures to ensure your goods are under 20 parts per million.
An easy way around this is to have a dedicated workshop (like converting your garage) which means your business is totally separate from your home kitchen.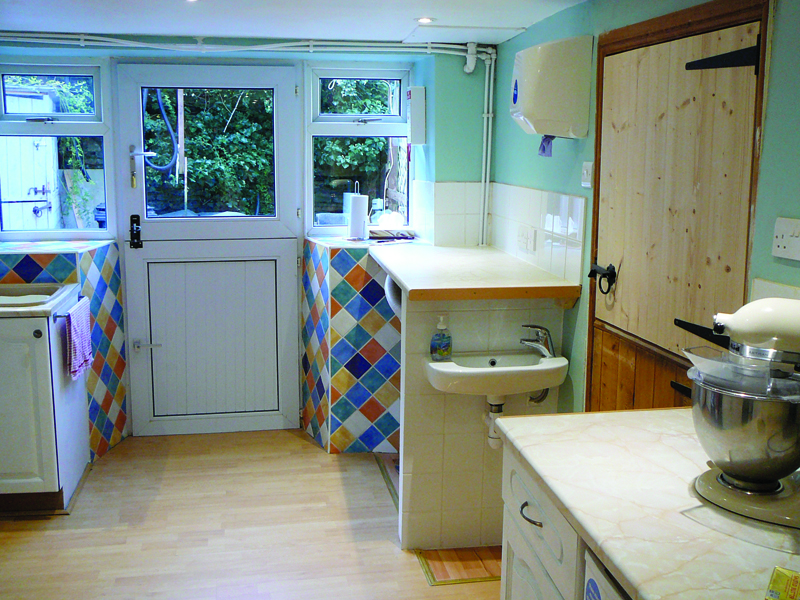 Yes sir, no sir!
Your local council will want to do an inspection of your property (the basis for your food hygiene rating). You'll need to make sure everything not only looks spick and span but also is recorded as being so.
They'll analyse everything from the temperature of your freezer to having a dedicated hand-washing sink. They'll take points off for anything under par (like not having skirting boards).
They really are thorough, and they'll want to double-check you know what you're talking about when it comes to free-from.
T's and C's
If you're selling pre-packaged food, you'll need to label it with the allergens it contains. This may seem easy (you're used to reading ingredients, right?), but there are strict rules issued by the Food Standards Agency you'll need to comply with.
Your best bet is to contact them and talk through what you're doing, even if you're super- confident you've got it right. Whatever you're selling, you'll need to provide customers with iron-clad terms & conditions.
Get them legally checked by a small business specialist, especially the part about allergens. Make it clear the customer must inform you of their dietary requirements when ordering and enter proof of this on the order form.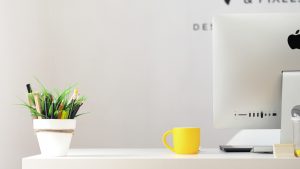 Know your market
Next, you'll need to do your research. Are you going to rely on getting customers online? At dedicated free-from food fayres? Via a third party (like a supermarket)?
Wherever it is, who else is also doing it? How will you be different/better? It doesn't matter if you've got competition: you just need to have an edge. Do you focus on health? Are you vegan-friendly? Or maybe you have the gift of the gab and can prove your products are amazing.
Plan to succeed
Once you've researched your competition, you'll need to draw up a business plan. If this seems daunting, rest assured there are some fantastic books and online resources you can use to help you start.
Banks sometimes offer a free day course for business start-ups and this should help you with some of the trickier questions. If nothing else, you'll find it a lot easier to get investment, privately or otherwise, if you can prove how you'll make your business viable.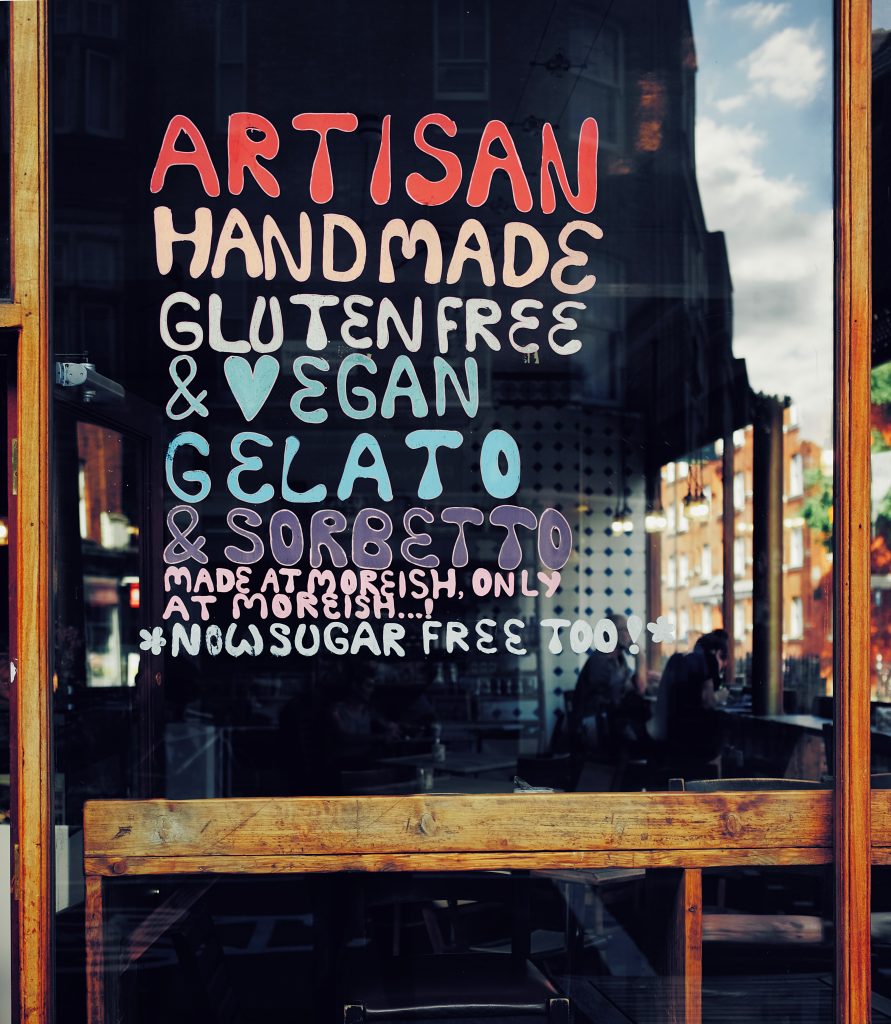 What's in a name?
Now for the fun bit – giving yourself a name. Will you hint at being gluten-free (like Glutafin and B-Free), state explicitly what you make (like Ace of Cakes) or make gluten-free obvious (like The Gluten-Free Kitchen)?
Whatever you do, don't use a name that's similar to someone else (and definitely not the same as) or you'll find yourself taking calls for their customers (annoying, time-consuming and not helpful).
Also, avoid weird spellings (like Glooten-Free Kaykes) or you'll spend forever going over it with people and wondering why no-one finds you online.
Google it…
Whatever you call yourself, you'll need to get to the top of search engines and that takes good SEO (Search Engine Optimisation). From paid adverts to press releases and blogging, there are many ways to achieve this, not least if you have a technically good website with a low bounce rate and a clear call to action (buy now/find out more/book here etc…).
If it's easy and logical for people to use your site, they'll be less inclined to click off and find someone else. There are many basic website templates you can design yourself, but if you want to be taken seriously, you'd do well to invest in a good web developer.
You'll also need to know about keywords. The most obvious is 'gluten-free', but what else will people typically type into a search engine? Is it 'bakers near me'? Is it 'sensitive skin bath oil'? If you go into an incognito window in Chrome you'll see the highest-ranking local businesses; press CTRL & F to find out how many times they've used their keywords on each page. If you've got the cash, I'd recommend getting an SEO expert to help you.
Now imagine you're the customer. What would be the best possible experience you could have from this product/service? What do you need to convince you that this is delicious/safe/ dependable? How can you go the extra mile to make this happen? Will you put photographs of your ingredients in your online shop? Do you need a video of your kitchen in production? Will you print flyers with clear professional photos to show your customers your products look amazing?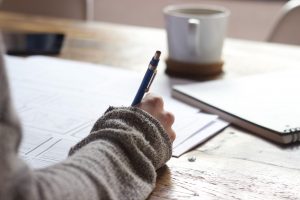 What's the story?
A good way to persuade customers to buy from you is to have a great story. Take a look at successes already out there (like Amy's Kitchen, Deliciously Ella or Propercorn). That human touch they have – about overcoming an illness or making food without E numbers – that's what gives them an edge. What's yours?
Entering competitions such as the FreeFrom Food Awards is particularly useful if you want recognition and to network with influential people (like buyers for Tesco). Having good backlinks from other businesses will help you climb to the top of Google and, the better the business, the better it is for you.
Remember to ask all happy customers to give you a review on Google. It will help you achieve a higher ranking in search results (yep, that's SEO again!) and you should soon find you appear on a map when people type in your keywords (like 'gluten-free B&B').
Finally, even if you have the best gluten-free idea, you'll also need an excellent business head. Get as much training as you can in business. Either find local courses for areas you're not confident in (like social media, marketing and bookkeeping) or outsource to others (like getting an accountant).
Remember, 9 out of 10 businesses fail in their first year. For the sake of the gluten-free community, be one of the 10% that triumphs!
USEFUL RESOURCES
✔ Food Standards Agency: www.food.gov.uk (allergen info)
✔ BRAVE: www.brave.org.uk (small business workshops & training)
✔ Stupid Factor by Peter Jump (a book for small business start-ups on how to succeed)
✔ FreeFrom Food Awards: www.freefromfoodawards.co.uk
✔ Your local city library – a wealth of business books to choose from!
✔ Local business group: www.en-act.co.uk (for support, accountability & mentoring)