Beetroot Falafel
These brilliant beetroot falafel are as delicious as they are vibrant in colour! They make the perfect filling for wraps, can be tossed on salads, or even as a tasty snack.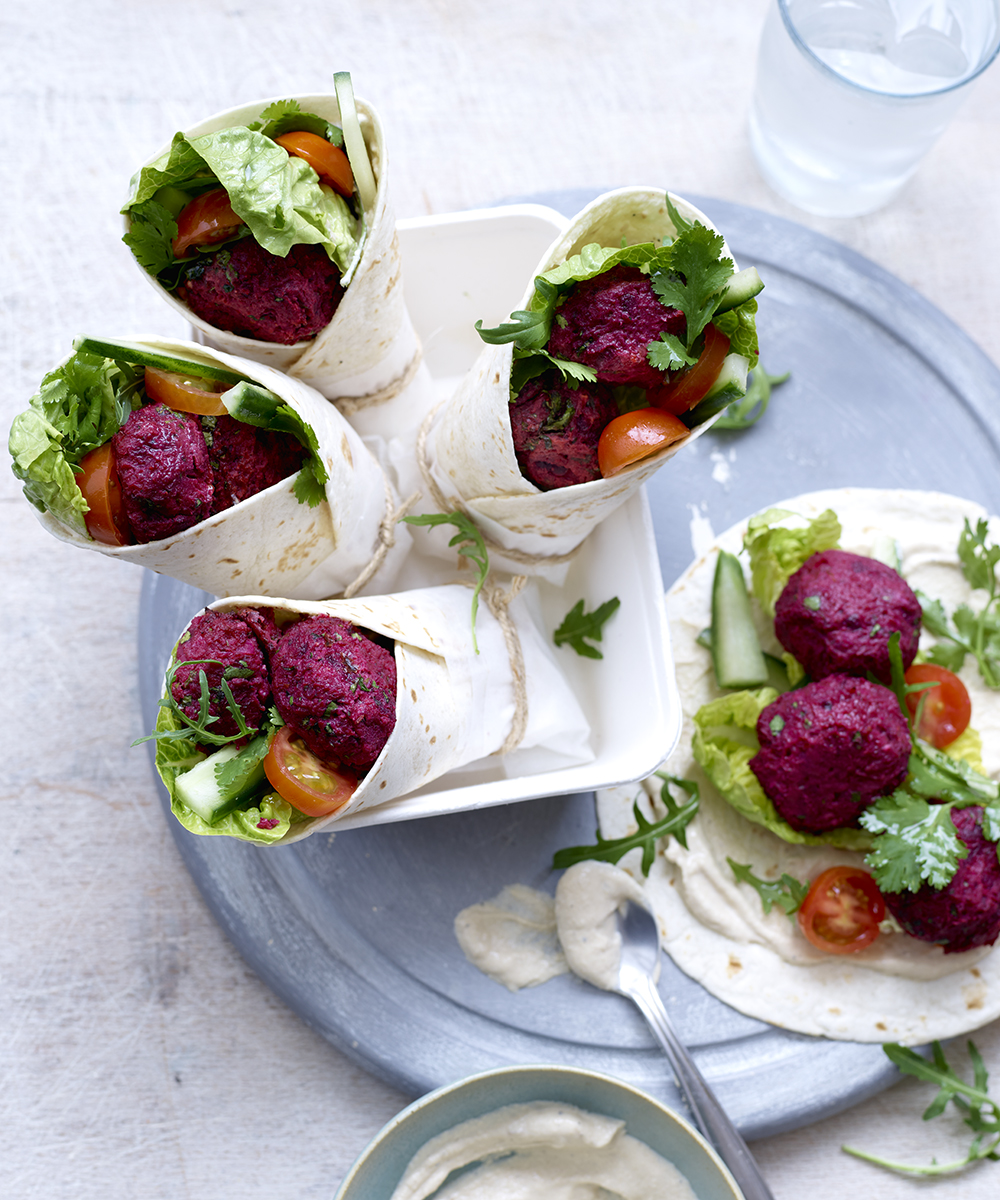 Beetroot Falafel
By Olivia Cooney for www.lovebeetroot.co.uk
Serves 4
GF SF DF V MF
Ingredients
250g pack sweet chilli cooked beetroot
400g can chickpeas
6 Tbsp gluten-free flour (we used buckwheat)
1 large egg
1 tbsp olive oil, plus extra for brushing
1 onion, chopped
2 cloves garlic, chopped
2 tsp ground cumin
1 tsp Paprika
Handful of fresh coriander
Handful of fresh parsley
Large pinch salt and pepper
Garlic Tahini dressing
1 garlic clove, finely chopped 100ml tahini
70ml water
Juice of 1 lemon
Salt and pepper
Method
Preheat the oven to 200°C, gas mark 6.
Grate the beetroot into a sieve over a bowl or the sink, and squeeze out any excess liquid.
Heat the oil in a frying pan and soften the onion and garlic for 5 minutes. Stir in the cumin and paprika, and cook for another minute.
Using a food processor, whizz the grated beetroot, onion mix, chickpeas, flour and egg to a smooth paste. Using damp hands, to avoid the mixture sticking, roll into 20 even-sized balls and place on a non-stick baking sheet. Brush lightly with oil and bake for 20–25 minutes until crisp.
While the falafels are cooking, make your tahini dressing by mixing everything together in a small bowl until smooth.
Serve your falafels with the salad and tahini dressing. They're also great in a wrap.
Place in fridge for 10-15 mins to firm up and enjoy!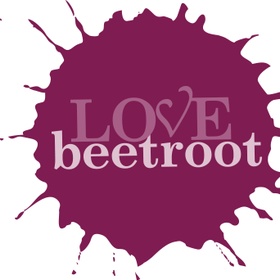 Gluten-Free
,
Gluten-Free Diet
,
Gluten-Free Dinner
,
Gluten-Free Lunch
,
Gluten-Free Recipes
,
Vegetarian
,
Vegetarian Dinner
,
vegetarian lunch
,
Vegetarian recipes