Gluten-Free Food on a Budget
Do you ever feel like you are getting ripped off in the free-from aisle? Yes, we know that feeling too. Jenna Farmer gives us her essential guide to getting the most for your buck…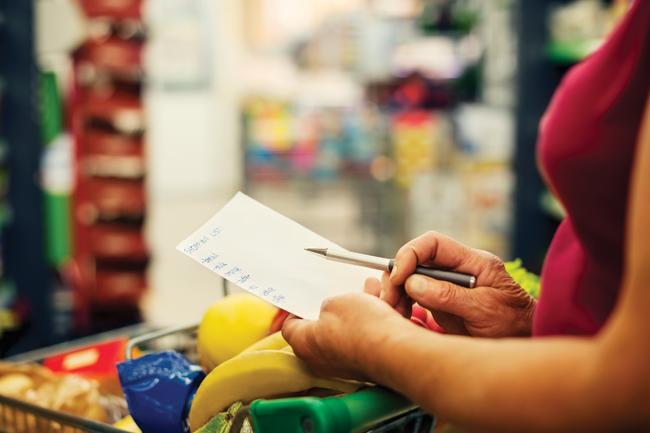 Whether you are coeliac, gluten intolerant or just trying to improve your health, giving up gluten is no easy task. The pesky protein is in absolutely everything and when you do manage to find a place that serves gluten-free fodder, your friends ask whether you're on that 'trendy gluten-free diet' (since when has turning down cake been fashionable?!) Yet the biggest issue with going gluten-free is just how eye-wateringly expensive it is! The gluten-free food industry thinks nothing in asking us to shell out £3 for a loaf of (often holey) gluten-free bread, while biscuits have to be carefully rationed until pay day. But it doesn't have to be that way with these tips to going gluten-free on a budget!
First of all, when writing your shopping list, stick to naturally free-from gluten-free staples such as potatoes, rice, corn polenta, sweet potatoes and Thai rice noodles. These are all naturally gluten-free and cheap staples to base your meals around. For example, switch gluten-free sarnies for a baked sweet potato, and swap gluten-free pasta for rice noodles.
Don't just stick to the free-from aisle when shopping; products marketed at the free-from market have a premium price tag, but you'll discover many products are naturally gluten-free once you read the label! For example, I once discovered naturally free-from rice cakes for under 50p, while they were selling in the 'free-from' aisle for over £1! They both contained the exact same ingredients; the only difference being the latter was aimed at the gluten-free market.
The world food aisle is another good place to look. Although most western cultures base their meals around wheat-based products, many Asian countries barely use gluten in their cooking. Going gluten-free can actually be a great way to widen your palate and explore new recipes. Stock up on traditional Indian papadoms (cheaper and much less likely to contain gluten than commercial brands), Thai rice noodles (great for stir fries) and Vietnamese rice wrappers (great for free-from spring rolls). These often work out much cheaper than the alternatives in the free-from aisles and are often much healthier.
If you are looking to be more adventurous, you can invest the money you save into a good cookbook. The Sweet Mandarin Cookbook (Helena & Lisa Tse) is a great place to start for gluten and dairy- free Chinese food, while Everyday Paleo:Thai Food (Sarah Fragoso) has some great ideas for free-from Thai cooking.
Although it's great to eat natural foods, sometimes we want to buy pizza and pasta like the rest of the population. It's a good idea to save free-from processed foods for a treat since they're expensive and can be loaded with sugar and salt. However, when you want to indulge, being loyal to your favourite brands can pay off. For example, Schâr currently offers all of its members a free £2 discount voucher if you join their gluten-free club and many brands run similar offers on their website. But don't just ditch companies as soon as you get your freebies: if you like a brand, let them know about it! Many of us free-from foodies spread the word as soon as we find a must-have product and therefore food companies will often reward positive company feedback with vouchers and free products to test. Try sending an email to your favourite free-from brand and look out for the postman!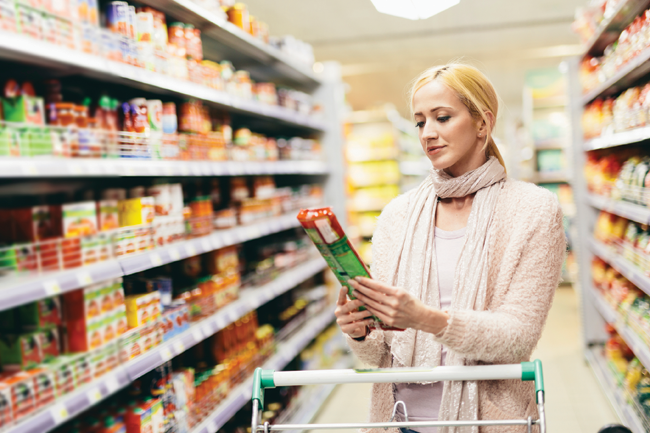 If you are serious about bargain hunting, then the internet is your friend! There are several great Facebook groups that are dedicated to grabbing a gluten-free bargain. Check out 'Gluten Free On A Shoestring', and 'Gluten Free Bargains and Deals'. The first focuses on gluten-free recipes, while the second invites users to share the latest free-from deals they've snapped up!
Once you've snapped up your products, the key is to make them last as long as possible. This can often be tricky especially if you are the only gluten-free person in your household. Most products have a short shelf life before you can them, so the tip here is to clear the freezer. Stop chucking half a loaf away and get freezing!
Freezer Friendly Foods
Divide your gluten-free bread into portion sizes and section into sandwich bags. Keep half in the freezer and defrost in the toaster when needed!
Got a banana that's too ripe? Slice it and pop it into a sandwich bag. Keep these slices in the freezer to whiz up gluten- and dairy-free ice cream in a blender.
Many supermarkets such as Tesco offer bulk bags of frozen gluten-free sausages. These make a great freezer essential for late night dinners and work out much cheaper than buying individual packets.
Marks and Spencer offer multi-buy deals on the refrigerated gluten-free foods (such as fish cakes and breaded chicken). Snap these up and pop one in the freezer of a later date!
Divide 'free-from' pesto into ice cubes and freeze. Defrost when needed to perk up grilled meat
or poultry.
Shape
The final tip for gluten-free on a budget is supersizing! Buying products in bulk online can be really helpful. Check out Muscle Foods to stock up on meat and Amazon for bulk quantities of nuts for gluten-free baking. Think outside the box too: discount sites such as Groupon often sell gluten-free foods in bulk (surprisingly, they do great deals on boxes of Nakd bars). You can also bulk cook to ensure you get the most out of your foods. Making recipes such as lasagne, stews and casseroles in batches and freezing the leftovers can be both time and cost efficient. There are many helpful guides online for prepping foods on Sunday, then having your meals sorted for the rest of the week! This can also be helpful if you tend to grab food on the go (which is not only expensive but really difficult if you are avoiding gluten).
It's obvious a gluten-free lifestyle can be difficult to navigate at first, but with good organization and shopping around, there's no reason that it has to blow your budget too!

For more information, visit www.abalancedbelly.co.uk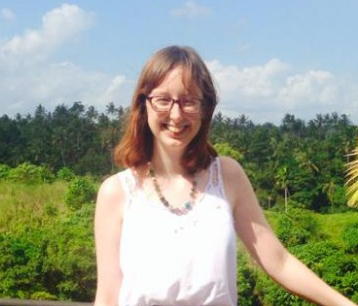 About the author: Jenna Farmer is a qualified Nutritional Therapist (Accreditated through IICT and working toward FNTP accreditation) and writer. She runs a blog, A Balanced Belly, to help people with all kinds of gut issues: from coeliac disease, to IBS to crohn's and UC. You'll find advice on everything from how intolerances work to how to get a good night sleep! It's your one-stop blog for living a balanced and healthy life. You can find Jenna on Twitter, Facebook  and Instagram.
Tags:
Budget
,
Features
,
Gluten-Free
,
Gluten-Free Diet
,
Gluten-Free Lifestyle