Roobios crème brûlée
A moreish custardy pud infused with the distinctive flavour of rooibos, complete with a delicious crunchy top.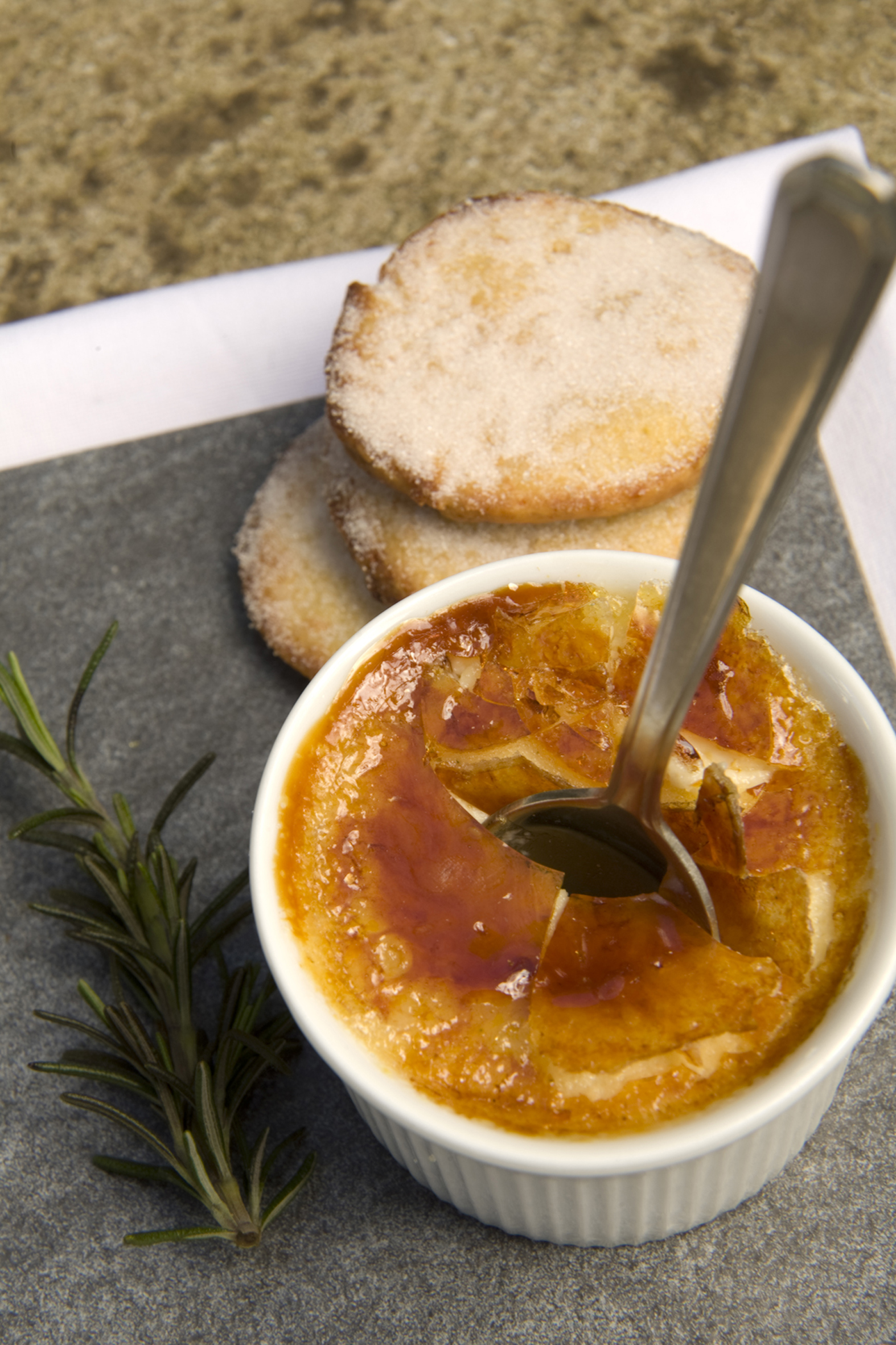 Roobios crème brûlée
Recipe by Tick Tock Tea (www.ticktocktea.com)
GF V(vegetarian) MF
Serves: 12
Ingredients
24 egg yolks
2 eggs
375g caster sugar (plus extra for the topping)
500ml milk
2 litres double cream
8 Tick Tock Original Rooibos teabags
Method
Preheat the oven to 110C and lightly grease 12 ramekins.
Cream the egg yolks and eggs together with the caster sugar.
Place the milk, cream and Tick Tock teabags in a saucepan and bring to just below boiling point. Do not bring to the boil! Remove from the heat and set aside to cool slightly. Discard the teabags.
Pour a little of the milk mixture into the egg mixture and stir well. Then add the rest of the milk mix and stir to blend thoroughly. Strain the liquid through a fine sieve. Allow to cool completely, skimming off any foam on top.
Pour the mixture into the prepared ramekins. Lightly spoon off any remaining foam on the tops of the brûlées. Then place in a roasting tin and fill with water to reach halfway up the sides of the ramekins. Bake for 1hr or until set.
Remove from the oven and leave to cool. Once cool, refrigerate to chill completely. Dust each ramekin with caster sugar and use a blow torch (or grill) to brown the surface.

Gluten-Free
,
Gluten-Free Dessert
,
Gluten-Free Diet
,
Gluten-Free Recipes
,
Recipes
,
Vegetarian
,
vegetarian dessert
,
Vegetarian recipes