The latest tastiest gluten-free bread
See what we at Gluten-Free Heaven HQ thought of a selection of breads to hit the aisles…
We have done a bread taste test before, but as this is such a contentious area for those on a gluten-free diet we thought it was worth revisiting with another selection. And what a selection we got! Every offering we sampled delivered on its promise. Perhaps that's because the producers have all upped their game, perhaps it's because there is now such healthy competition out there, or perhaps it's taken this long to perfect the product. Either way, we're glad to report that bread issues seem to be in the past.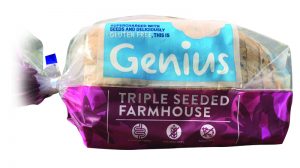 Product: Triple Seeded Farmhouse Loaf
Price: £2.60
A light, slightly sweet loaf, visibly packed with a whole host of seeds. It toasts brilliantly and provides a first-class base for your topping of choice. The Farmhouse Loaf is a versatile all-rounder with added healthy plus points.
Verdict: ★★★★★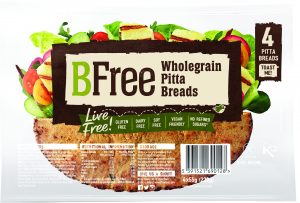 Product: Wholegrain Pitta Breads
Price: £2.50
As pitta breads go, these are right up. They hold their shape, toast well and taste great – perfect for a kebab or a whopping great big salad. They are not laden with sugar either, which gives them a natural flavour where the buckwheat really shines through.
Verdict: ★★★★☆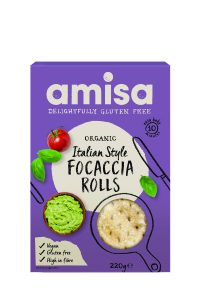 Product: Italian Style Focaccia Rolls
Price: £3.99
Grab yourself a ramekin of olive oil and balsamic, or dish up a classic Caprese salad, then dive into these traditional Italian rolls with gusto. They are moist, but still hold a crunch and, once lightly toasted, are a great addition to your table.
Verdict: ★★★★☆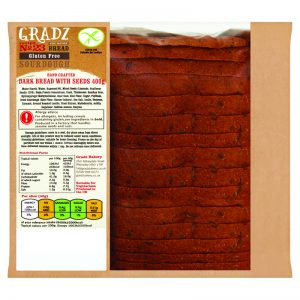 Product: Dark Bread with Sunflower Seeds
Price: £3.85
Okay, the price tag is a little on the high side for a loaf of bread, but what you get is a wonderful dark brown bread, packed full of seeds and a real depth of flavour. Keep it in the freezer and bring it out for toasting whenever you feel like spoiling yourself. It's a real treat…
Verdict: ★★★★★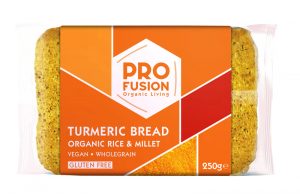 Product: Turmeric Bread
Price: £2.89
Profusion have created one of the more heartily substantial breads in the GF bread market. It's a moist loaf too, with the added benefit and complexity of a satisfying turmeric hit. Delicious slathered in butter.
Verdict: ★★★★☆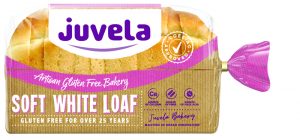 Product: Soft White Loaf
Price: £2.80
Juvela have a long pedigree in the gluten-free market so you'd be right to expect big things from them. And they've certainly got it right with this loaf. For a start, it is light, soft and easily one of the better offerings on the shelves. It's tasty and a great all-rounder. Perfect for your lunchbox sandwiches.
Verdict: ★★★★★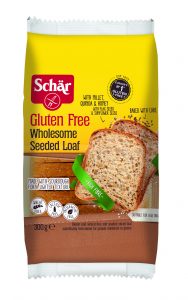 Product: Wholesome Seeded Loaf
Price: £2.50
As far as a seeded loaf goes, you really can not tell this is gluten-free. Eaten toasted or not, it's a real winner texture-wise. It does come across a little bit sweet, and some may not want that experience with bread, but that does not distract from the excellent 'build' of this loaf and we give it a big thumbs up!
Verdict: ★★★★☆
See the bread taste test's from 2016 and 2017.
Tags:
Features
,
Gluten-Free Bread
,
Products
,
Taste Test