Paleo Mushrooms Stuffed With Brazil Nut Pesto
This nutty recipe is really easy to make and results in a tasty, filling dish, which is vegan, and suitable for those following a gluten-free or paleo diet.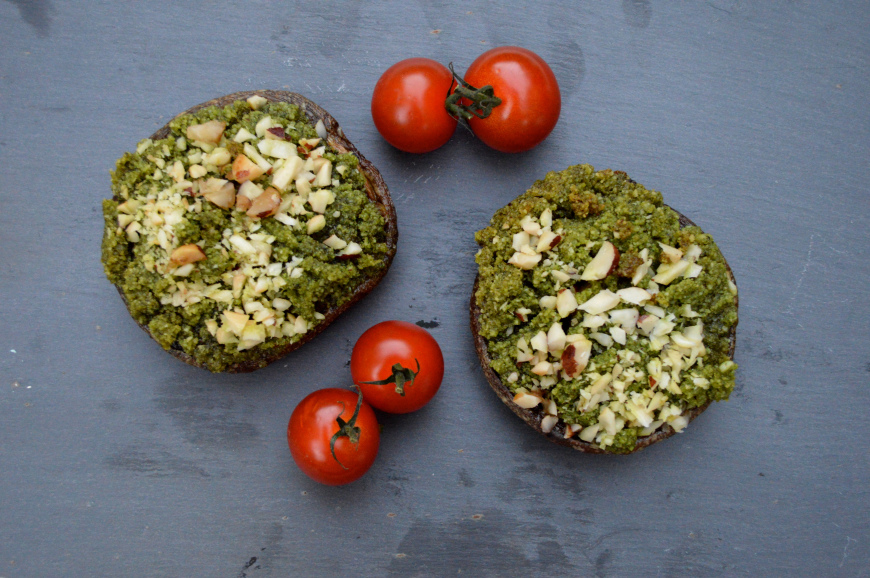 By Emma of Paleo With Mrs P.
This weekend we spent an amazing couple of days with visiting family in London; the sun shone, we had picnics in the park, walks by the river, games in the garden and all in all it was very happy. I had a lot of fun making homemade fruity ice pops with my gorgeous two and a half year old nephew, which were very successful and went down a storm.  After they all left we were so pooped that we wanted something quick and simple for supper before an early night, so we decided on a trip to Waitrose to buy the ingredients for large flat mushrooms stuffed with a garlic free brazil nut pesto. Best not to be kicking off the week with a garlicky pong! Brazil nuts are great for pesto as they are creamy and a handful goes a long way which means you have a jar full to keep using throughout the week. A meaty, quick and delicious dish that takes only a few minutes to prepare and roast.
This recipe is: Gluten-Free, Dairy-Free, Meat-Free, Sugar-Free, Vegan and Paleo.
Ingredients:
For 2 people
Prep time: 10 mins
Cook time: 15-20 mins
2 large flat mushrooms
1 handful brazil nuts (aprox. 100g)
1/2 cup olive oil
1 large handful basil (aprox. 25g)
pinch sea salt flakes
Squeeze of lemon (optional)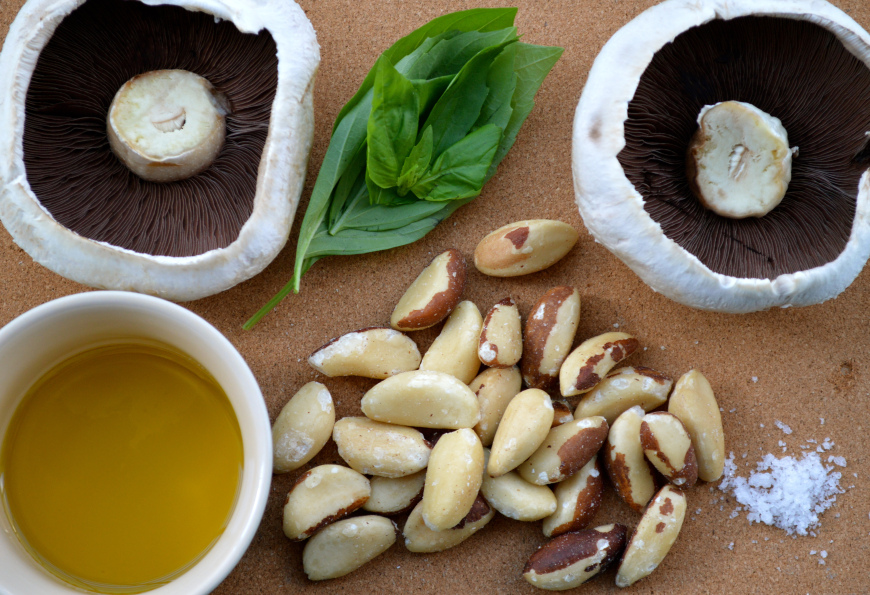 Directions:
1. Preheat oven to 180°c
2. In to a mini blender place basil and brazil nuts; blitz until coarse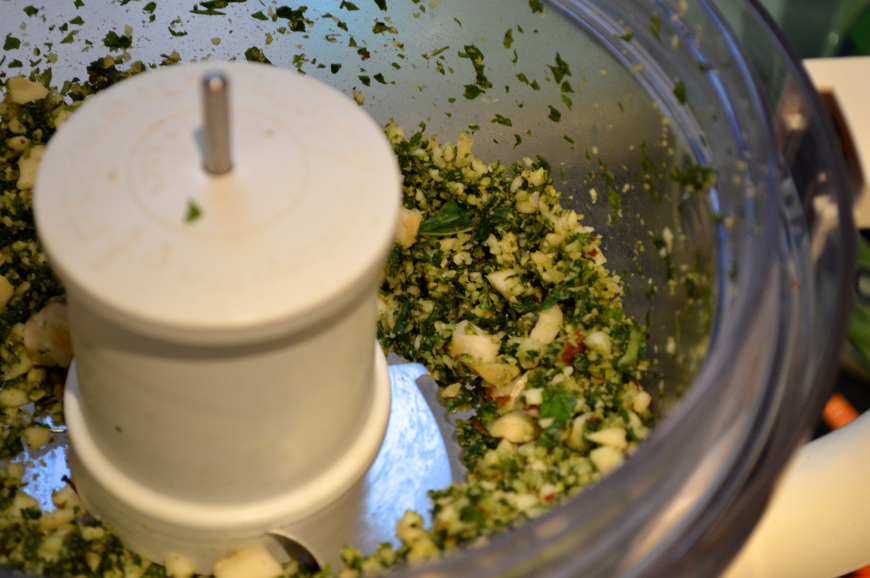 3. Add in salt and olive oil and blend until creamy (and a squeeze of lemon, optional)
4. On to a baking tray place the mushrooms upside down (top down) and add the pesto mixture until underside fully covered
5. Place mushrooms in to oven for 15-20 minutes until soft, add some crumbled brazil nuts on to the top of the pesto 5 minutes before they come out for extra toasted nutty crunch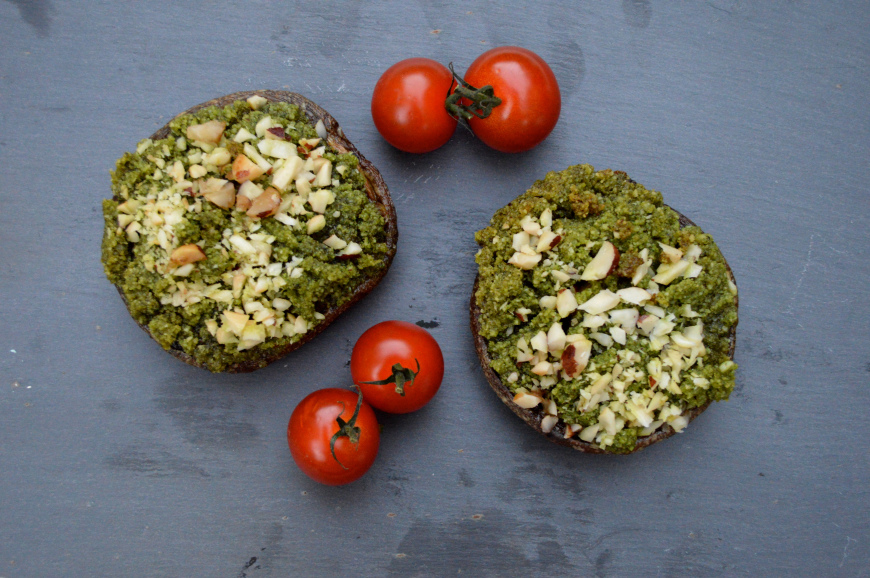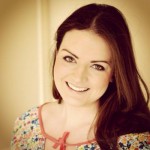 About the author: Emma is the writer of Paleo With Mrs P, a website dedicated to creating simple, healthy, nutritious recipes which are free from dairy, gluten, grains and refined sugar. Diagnosed with diabetes just before her eighteenth birthday, Emma later fell in love with the Paleo diet and how it calmed her symptoms, as well as making her feel happy and healthy.
You can find her on Facebook, and Twitter.
Check out more of our delicious paleo recipes.
Tags:
Dairy-Free
,
Dairy-Free Lunch
,
Gluten-Free
,
Gluten-Free Lunch
,
Paleo Lunch
,
Recipes
,
Sugar-Free Lunch
,
Vegan
,
Vegan and Gluten Free
,
Vegan Lunch
,
vegetarian lunch