Delicious marinated mushrooms with cashew cheese – this burger recipe ticks all the boxes for a vegan barbecue food this summer!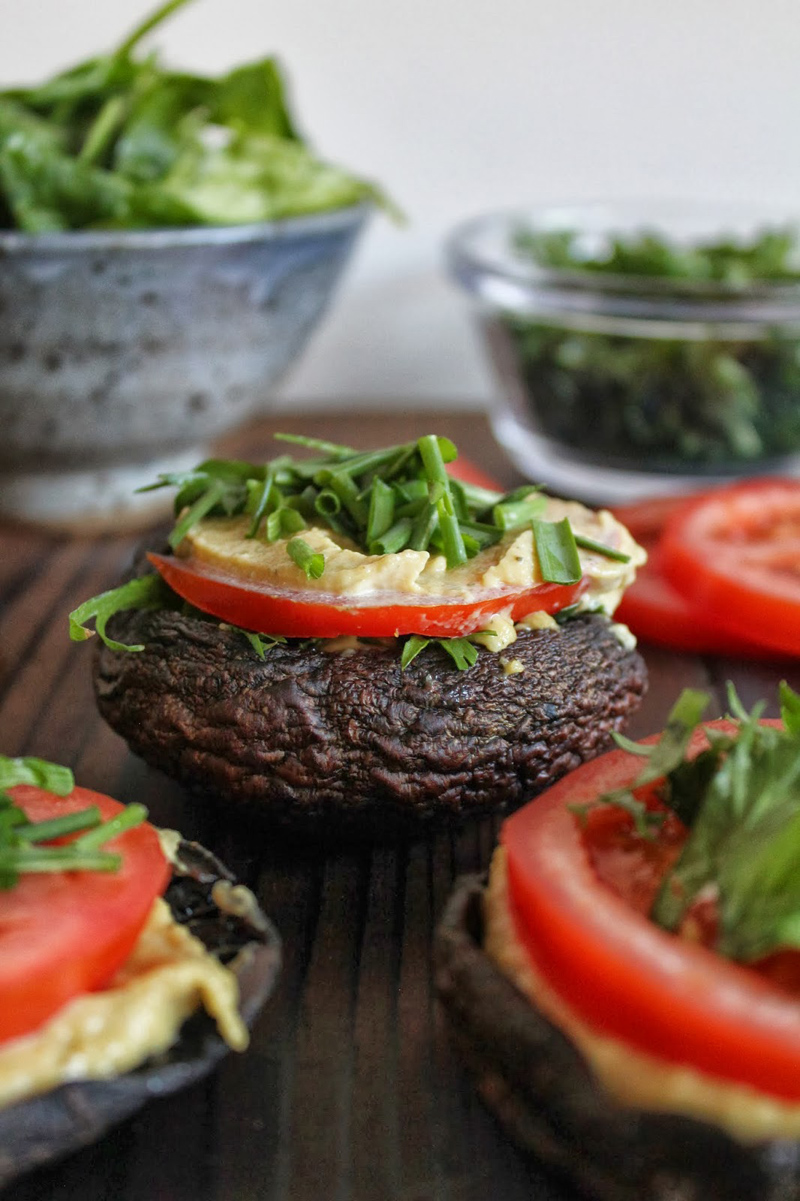 By Emily of This Rawsome Vegan Life. 
If you think these look good, they taste even better than they look. If you think they look weird, they still taste better than they look… (in this case, much better?) I ate them all by myself because I'm a wild, greedy animal like that. You should know this by now.
My mom bought portobello mushrooms and organic spinach from the farmers market on the weekend so I wanted to make a recipe with them for you guys. Eat local! Yeah, baby! I initially planned on making portobello "steaks" with spinach pesto and cashew cheese but wound up not making pesto (instead simply serving the mushrooms with crisp spinach leaves) and calling them burgers because I stacked 'em like sandwiches. What up, simplicity.
This recipe is gluten-free, dairy-free, egg-free and vegan.
Ingredients:
Marinated Mushrooms:
4 portobello mushrooms
1 tablespoon extra virgin olive oil
1 tablespoon liquid aminos (or soy sauce)
Cashew cheese:
1 3/4 cups cashews
1/2 cup water
1/3 cup nutritional yeast
Juice from 1 lemon
2 peeled garlic cloves
2 tablespoons miso
Salt and herbes de provence, to taste
Toppings:
Sliced tomatoes
Fresh chopped chives, spinach and parsley
Anything else your heart desires
Method:
To marinate the mushrooms: rub them down with the olive oil and liquid aminos then place in your dehydrator or oven at its lowest temperature for about 3 hours, or until they have softened and darkened and smell amazing.
While they are marinating, make the cashew cheese: blend all the ingredients until smooth and thick. Taste and adjust accordingly. Scoop into a bowl lined with cheesecloth and let it sit somewhere for at least 2 hours (or, if you've got time, let it age for a few days).
When everything is ready, spread your cheese onto your mushrooms and layer with herbs and tomatoes. You can double-shroom it (that is now a term) if you want, and/or use fresh mushrooms instead of marinated. Note: you're gonna have lots of left over cashew cheese. Let it sit in a quiet spot overnight then put in the fridge and eat within a week.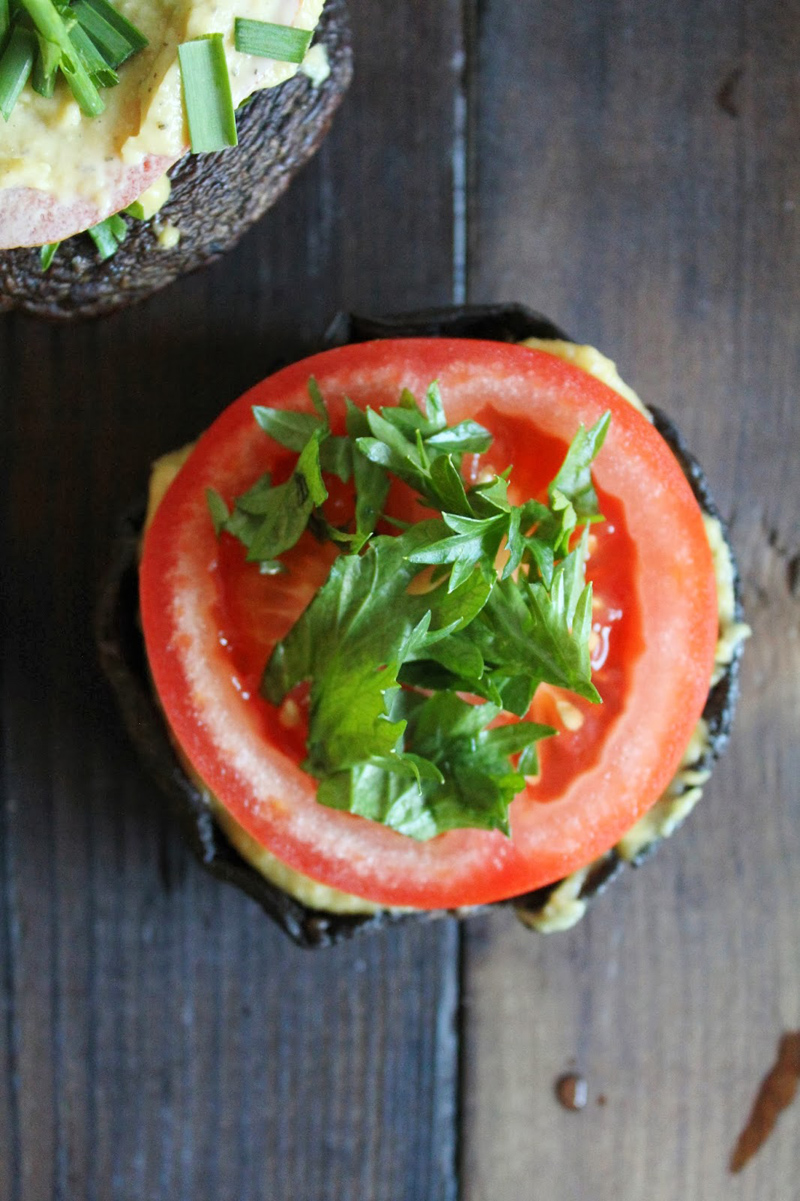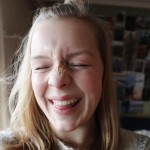 About the author: Emily is a vegan, plant-based foodie blogger over at Rawsome Vegan Life, documenting her inventive recipes as she experiments with raw foods. She believes in eating for happiness, and eating what you want.
You can visit her website, or say hello on Facebook and Twitter.
Check out more delicious gluten-free recipes and vegan recipes! For even more, grab a copy of the magazine.