We chat to Hayley from 'Off The Wheaten Track', the first gluten-free deli in Manchester
Hayley Hadfield had always dreamed of opening a deli or eatery, but there never seemed to be the right opportunity – until recently. Her husband was diagnosed with coeliac disease over 13 years ago, and they found it difficult to eat out without the risk of becoming ill. Hayley thought there must be many more people with the same issue and so, after lots of research online, she realised there was a gap in the market.
Hayley didn't come from a catering background. Instead, she began working as an estate agent, before moving to the BBC and then working as a manager for her brother, Russell Watson (UK's bestselling classical music artist). Although loving her job, she "yearned" to cook and bake, so decided to at last pursue her dream.
Cooking and baking since she was seven years old, she was taught her love of cooking by her grandmothers. When her husband was diagnosed she concentrated on perfecting her gluten-free recipes, in an attempt to prove that gluten-free didn't mean taste-free.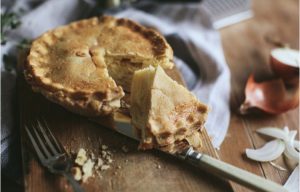 She took the plunge and, after many setbacks including a flooded basement, opened the first fully gluten-free establishment of its kind in Greater Manchester – Off The Wheaten Track Deli & Cheese Specialists.
Off the Wheaten Track is the first 100% Gluten Free eat-in establishment in Altrincham and also Manchester. All of the cakes and pies and chutneys are made on-site in a cross contamination-free kitchen and many of the products are also dairy-free.
The feedback they have had in their first 4 months of opening has been overwhelming, with customers travelling some distances specifically to visit the deli. Hayley says that "the one thing our customers are overwhelmed by, is the choice and also that everything really is gluten-free, and they don't need to worry or explain."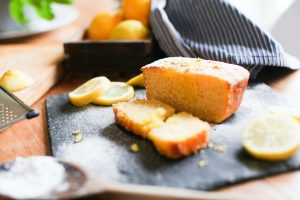 She has also been featured in the local news and media, including BBC Radio Manchester and in Cheshire Life 'must eats' section. They are now branching out into outside catering, with stalls at various farmers' markets, all helping to get the word out there that gluten-free doesn't mean taste-free!