The December 2019 issue is out now!
It's time to party! The December 2019 issue of Gluten-Free Heaven celebrates all things celebrations!
Welcome to the latest issue of Gluten-Free Heaven, loaded this month with 101 fantastic and seasonal gluten-free recipes. December is a special month, full of parties, events, goodwill and plenty of food & drink!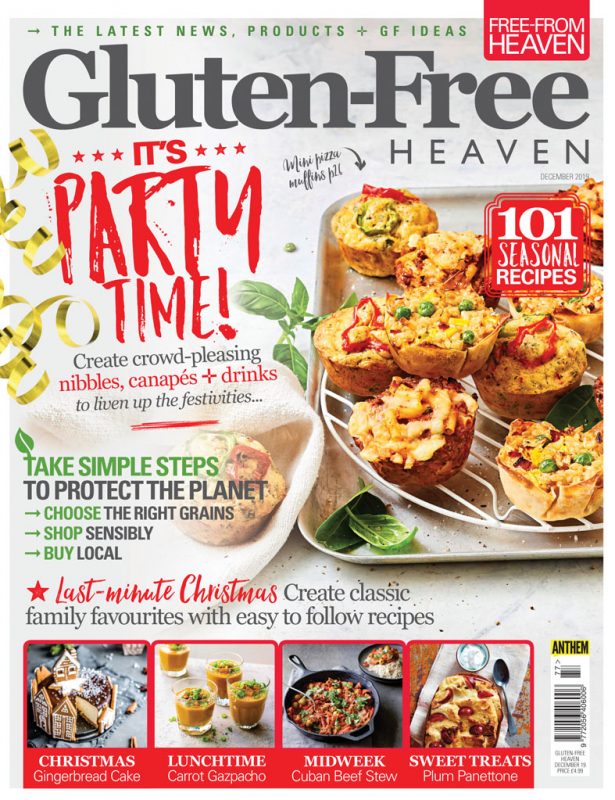 So this issue we have put together some incredible gluten-free party recipes and a selection of classic party drinks, as well as bringing you all the essential Christmas recipes you need to bring the family table together.
Also this issue we look at how to master party etiquette when living on a gluten-free diet, we examine how to eat ethically and sustainably, introduce a load of great new gluten-free products and catch up on all the latest news and views from around the gluten-free arena.
Merry Christmas one and all and a happy New Year!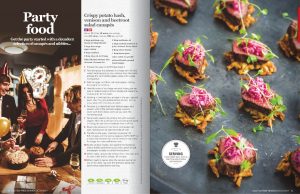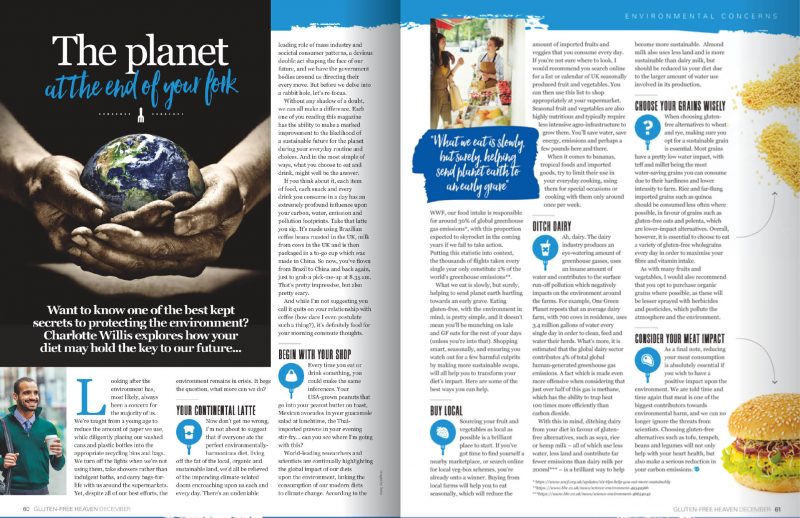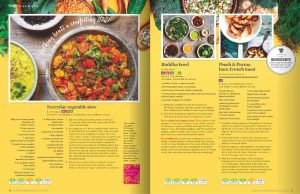 Get your copy of the new issue of Gluten-Free Heaven magazine
Order online
Order your copy directly from us today for just £5.99 (inc. P&P) HERE.
Download the digital edition
Get the digital edition from Pocketmags. Or find the new issue in the Gluten-Free Heaven app.
Not downloaded the free Gluten-Free Heaven app yet? Find out more about the app here.
Find us in stores
Or you can pick up your copy in Asda, Morrisons, Sainsbury's, Tesco, Co-op, Waitrose, M&S, WHSmith and Easons. Use our handy Store Locator to find your nearest Gluten-Free Heaven stockist.
Comments
Tags:
Christmas
,
Magazine
,
News
,
Party