Gluten-free chapati recipe
Gluten-free chapati recipe from Eurostar Foods
A simple gluten-free chapati recipe perfect for accompanying a homemade curry or Indian takeaway, this recipe only needs 4 ingredients and 30 minutes.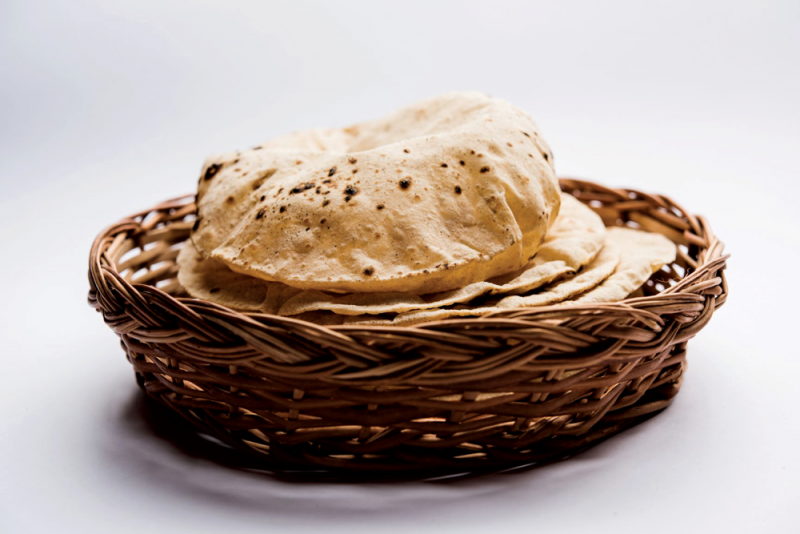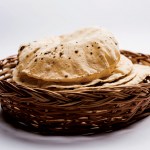 Mrs Khan's chapatis
Ingredients
300

g

Eurostar Gluten Free Chapati Flour

200

ml

warm water

1

tbsp

milk

1/2

tsp

salt
Instructions
Put the flour into a large bowl. Add the water in small amounts to bind it – keep in mind that you are adding milk later, so be careful not to make the dough too wet.

Knead the mixture so that its sticks together, around 5 minutes.

Add the milk and salt and knead it in for another 5 minutes.

Roll the mixture together and leave to stand in a warm sport, for at least 1 hour.

After an hour, form the dough into small balls and flatten down.

Make as round as you can and roll out with a rolling pin into shape.

Heat in a frying pan or tawaa (chapati pan) until golden brown.
Nutrition Facts
Mrs Khan's chapatis
Amount Per Serving
Calories 185
Calories from Fat 44
% Daily Value*
Fat 4.9g8%
Protein 4.9g10%
* Percent Daily Values are based on a 2000 calorie diet.
 As featured in the December 2019 issue of Gluten-Free Heaven magazine
Follow us on Facebook, Twitter and Instagram for all the latest recipes, news and features from Gluten-Free Heaven.
Tags:
Egg-Free
,
Gluten-Free
,
Gluten-Free Bread
,
Gluten-Free Diet
,
Gluten-Free Dinner
,
Gluten-Free Recipes
,
Gluten-Free Snacks
,
Sugar-Free Diet
,
Sugar-Free Recipes