Gluten-Free Gingerbread Christmas Cookies
These wonderful gluten-free gingerbread Christmas Cookies are beautifully festive, moreish and deliciously chewy. They are extremely simple to make, dairy-free, gluten-free, grain-free and refined sugar-free. Perfect to be hung on the tree or packaged up in a clear cellophane gift bag, tied up with a bit of string and ready to give to a friend or loved one.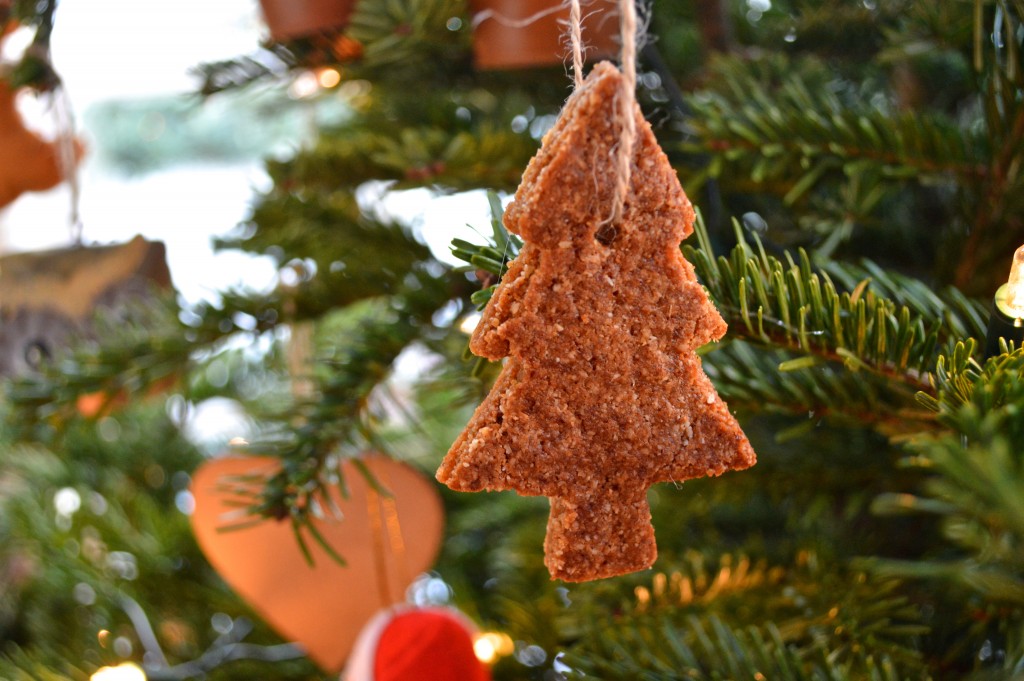 Gluten-Free Gingerbread Christmas Cookies
By Emma Porter  (www.paleowithmrsp.com)
GF SF DF MF
Makes 10-12 | Prep 20 mins |  Cook 10-20 mins | Calories 164 (per serving)
What you need:
To make 14 medium-sized cookies 
Silicon cake pan 28cm x 25cm x 5cm 
150g / 5.30oz Ground almonds Almond flour
100g / 3.5oz Coconut oil, melted
1 (62g / 2.18oz) Large egg
50g / 1.76oz Tapioca Flour
100g / 3.5oz Coconut palm sugar
1 Tsp Mixed Spice
2 Tsp Ground ginger
Directions:
Preheat oven t0 180°c
In to a large mixing bowl place your ground almonds, mixed spice, ground ginger, tapioca flour and coconut palm sugar, mix with a wooden spoon until fully combined
In to a separate pan melt your coconut oil. Make a well with the dry ingredients and pour in the coconut oil, stir in to dry mixture
Now add one egg to the mixture and beat in. Keep mixing in until it is fully combined. You will find that the mixture binds together (if you keep mixing!) in to a ball shape and the bowl will be left clean
In to a cake pan / high edged baking sheet, press your mixture down until it's about 0.75cm / 1cm thick, if you don't have a large baking tin then you should split the mixture in two and do one first and then the other (make sure to grease tin first)
Place in to the oven for approximately 20 minutes until golden brown, they will feel slightly soft still when they come out but this is good, as they will harden as they cool
As soon as the cookies are out of the oven, using a cutter firmly but gently cut out your shapes and place on to a wire baking wrack / bread board to cool
If you are going to make these in to Christmas tree decorations, you want to make a small hole in to the cookie whilst it's still  warm – I used a roasting fork, but you could use a metal skewer too. Once the cookie has then cooled, thread some string through it and hang it straight on your tree
If you are going to package them up, allow them to fully cool and then place them in to a cellophane gift back, bind with some string and a perhaps a personalised name tag for that individual touch
These will keep in a biscuit tin / cellophane gift bag for up to 3-4 weeks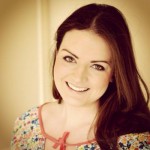 About the author: Emma is the writer of Paleo With Mrs P, a website dedicated to creating simple, healthy, nutritious recipes which are free from dairy, gluten, grains and refined sugar. Diagnosed with diabetes just before her eighteenth birthday, Emma later fell in love with the Paleo diet and how it calmed her symptoms, as well as making her feel happy and healthy.
You can find her on Facebook, and Twitter.
Check out more of our delicious paleo recipes and gluten-free recipe ideas. 
Tags:
Christmas
,
Cookies
,
Dairy-Free Christmas
,
Dairy-Free Diet
,
Dairy-Free Recipes
,
Gluten-Free Baking
,
Gluten-Free Christmas
,
Gluten-Free Diet
,
Gluten-Free Recipes
,
Sugar-Free Diet
,
Sugar-Free Recipes