Balsamic Beetroot & Carrot Fritters
Enjoy the delicious health benefits and earthy flavour of beetroots with these vibrant balsamic beetroot and carrot fritters.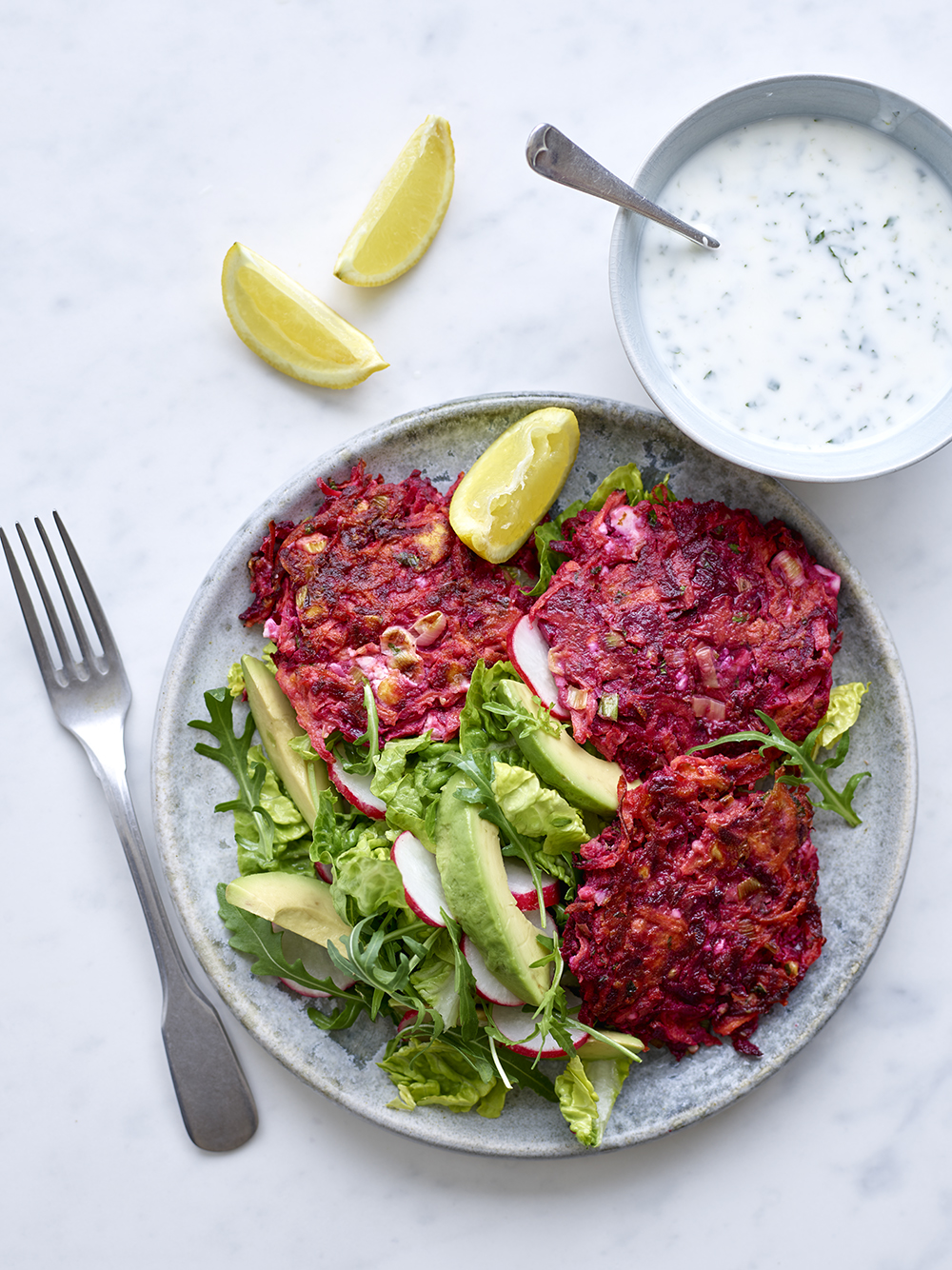 Balsamic Beetroot & Carrot Fritters with Garlic & Mint Yoghurt
By Olivia Cooney for www.lovebeetroot.co.uk
Makes 6 medium fritters
GF SF V MF
Ingredients
250g balsamic infused cooked beetroot, grated
2 large carrots, grated
2 eggs
4 Tbsp flour (you can use any, but I like buckwheat)
100g feta
4 spring onions, thinly sliced
1 Tbsp coconut oil
Small handful mint, chopped
Salt and pepper
Garlic and mint yogurt
150g natural yogurt (sub dairy-free if you'd prefer)
4 sprigs of fresh mint, finely chopped
Juice and zest of 1 lemon
1 clove of garlic, grated
Salt
Method
Place the grated beetroot and carrot in a sieve over a bowl or your sink and squeeze as much liquid out as possible.
In a large bowl, mix together the beetroot, carrot, eggs, spring onions, feta, flour, mint, salt and pepper.
Heat the coconut oil in a large non-stick frying pan and fry the fritters on a medium heat for 2- 3 minutes on each side, until golden and crispy.
To make the garlic and mint yogurt, simply mix all the ingredients together, and serve.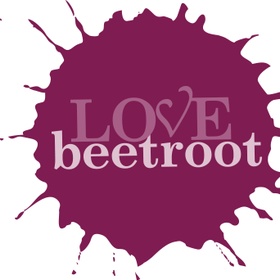 Gluten-Free
,
Gluten-Free Diet
,
Gluten-Free Dinner
,
Gluten-Free Lunch
,
Gluten-Free Recipes
,
Meat-Free
,
Recipes
,
Sugar-Free Diet
,
Sugar-Free Dinner
,
Sugar-Free Lunch
,
Sugar-Free Recipes
,
Vegetarian
,
Vegetarian Dinner
,
vegetarian lunch
,
Vegetarian recipes