Courgette, Spring Onion and Lime Fritters
Simple, flavoursome fritters – ideal as part of a gluten-free, vegetarian and paleo breakfast or lunch.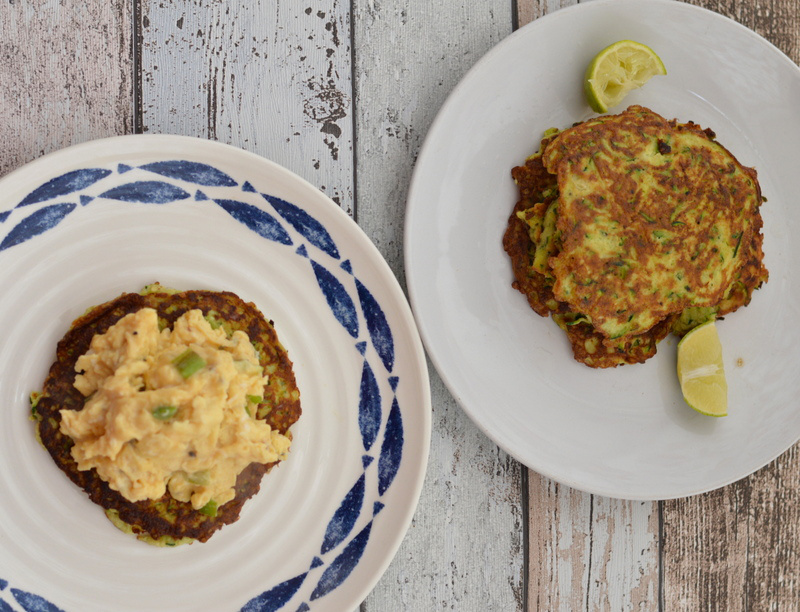 By Emma of Paleo With Mrs P.
I wanted to share these courgette, spring onion and lime fritters with you as they are so simple to make, with only a few pantry staples and taste divine. They are great on their own as a snack or as an accompaniment to any breakfast or brunch dish. Alternatively you could use them on top of a homemade beef / lamb and mint burger with some tomato salsa.
This recipe is: gluten-free, vegetarian and paleo.
Ingredients
250g courgette, grated
20g spring onion, finely chopped
2 large eggs
½ a lime, juice
30g ground almonds (or almond flour)
1tsp sea salt
3tsp coconut oil
Method
In to a mixing bowl place the grated courgette, egg, salt, spring onions, lime juice and ground almonds
Mix with a wooden spoon until a batter is created
In to a frying pan over high heat place 3 tsp coconut oil
Place one heaped tbsp of batter in to the pan and spread out a little so that its about 2 cm thick
Allow the underside to cook for about 2-3 minutes until golden and you can flip it (gently)
Allow the other side to cook for a further 2-3 minutes until golden brown
Repeat until you have used all the batter
Serve straight from the pan or allow to cool and have cold later on.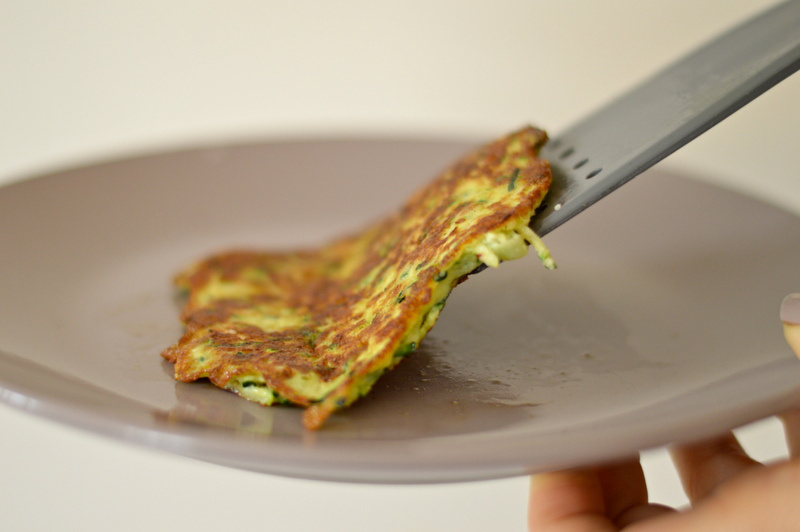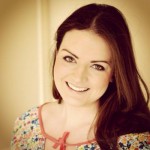 About the author: Emma is the writer of Paleo With Mrs P, a website dedicated to creating simple, healthy, nutritious recipes which are free from dairy, gluten, grains and refined sugar. Diagnosed with diabetes just before her eighteenth birthday, Emma later fell in love with the Paleo diet and how it calmed her symptoms, as well as making her feel happy and healthy.
You can find her on Facebook, and Twitter.
Check out more of our delicious paleo recipes and  recipes suitable for vegetarians.
Tags:
Dairy-Free Breakfast
,
Dairy-Free Lunch
,
Gluten-Free
,
Gluten-Free Breakfast
,
Gluten-Free Lunch
,
Meat-Free
,
Paleo Breakfast
,
Paleo Lunch
,
Recipes
,
Sugar-Free Breakfast
,
Sugar-Free Lunch
,
Vegetarian