Simple Hemp Noodles
This simply delicious pasta-alternative recipe will take you less than 10 minutes to prepare.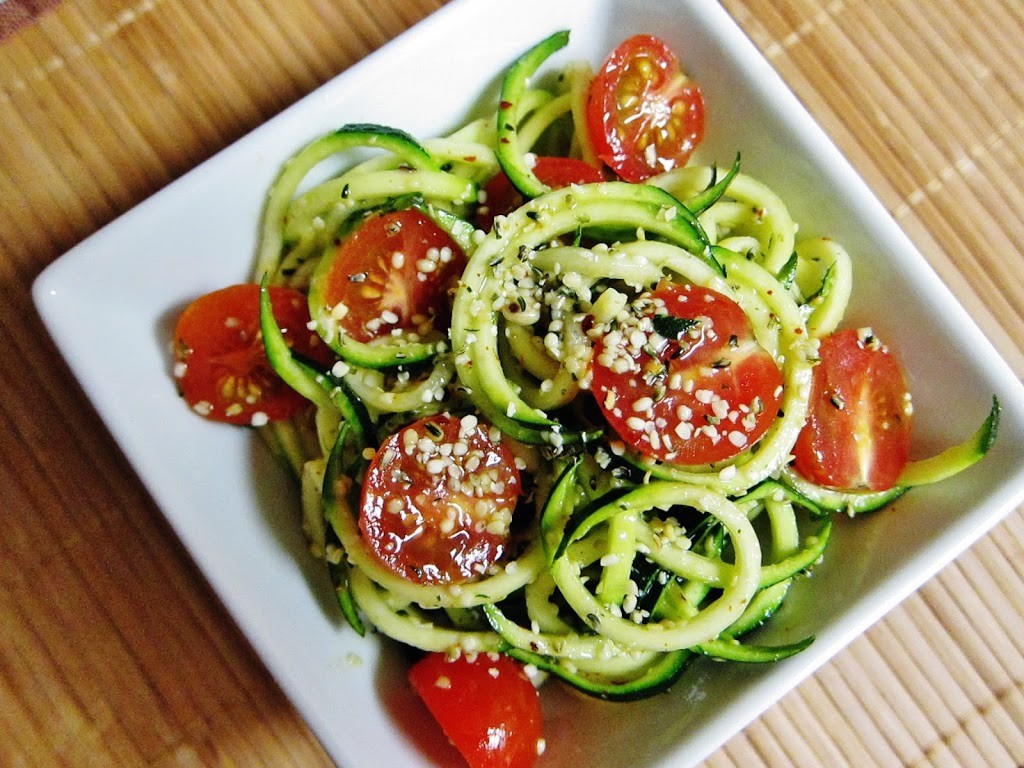 By Amy at Fragrant Vanilla Cake.
When it comes to lunches, and a lot of the time dinners, I want something delicious but I do not feel like putting in the effort to make something elaborate.  Like last weekend, when Eric and I had just arrived home from a long walk out in the snow and I had recipes to type up but not really any time for a big recipe for my lunch. Enter this delicious concoction I made…Simple Hemp Noodles.  Literally less than five minutes and I was enjoying something that was crave worthy to my taste buds.
I have to be honest, I wasn't sure how the hemp oil would taste in a dish like this as one of the main ingredients because it has sort of an interesting flavour to it and I usually just take a Tbsp a day to get my healthy oils in not put it in things. However I was pleasantly surprised, it was so good in this! I combined lemon juice the hemp oil, a touch of red pepper flakes and some sea salt and tossed them with some zucchini noodles, hemp seeds for protein and ripe cherry tomatoes and OMG was this ever good!  I will be making this a lot.
This recipe is: Gluten-Free, Dairy-Free, Egg-Free, Meat-Free, Vegan.
Serves 1
Ingredients:
1 large zucchini (aka courgette), spiralised
1/2 cup cherry tomatoes, halved
1 Tbsp hemp oil
1 juice of one lemon
1/2 tsp red pepper flakes
sea salt to taste
2 Tbsp shelled hemp seeds
Method:
Simply combine all of the ingredients in a bowl, and toss to coat noodles.
Enjoy!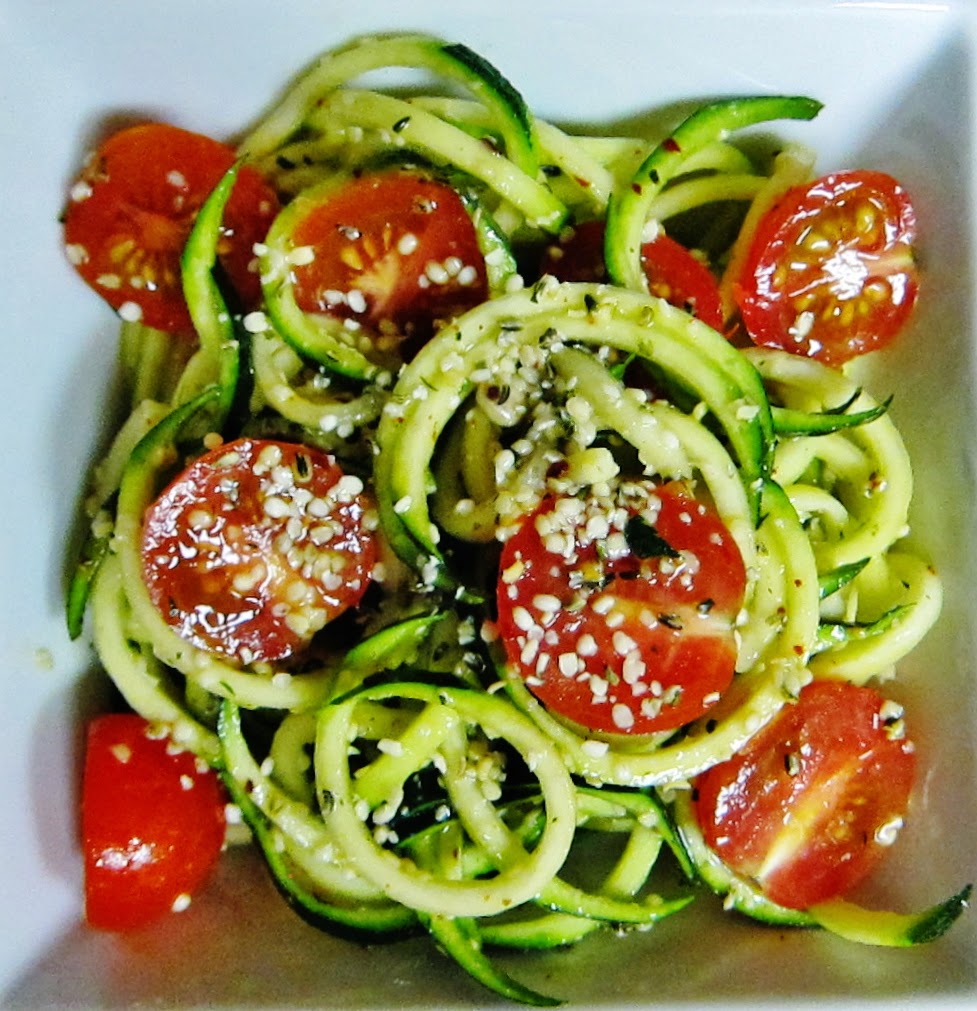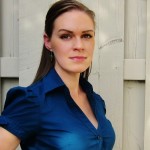 About the author: Amy lives in Minnesota and runs her blog Fragrant Vanilla Cake, which features mostly raw, vegan recipes. She especially likes creating cakes and desserts, but you'll find the occasional savoury dish too. Aside from her passion for creating new and delicious recipes, Amy also loves running and has a degree in studio art – her artistic mind is clear in the beautiful food creations she makes. You can visit her Facebook page, and follow her on Twitter.
Check out more of our tasty vegan dishes.
Comments
Tags:
Chinese Food
,
Dairy-Free
,
Dairy-Free Lunch
,
Gluten-Free
,
Gluten-Free Lunch
,
Meat-Free
,
Paleo Lunch
,
Recipes
,
Sugar-Free Lunch
,
Vegan
,
Vegan Lunch
,
vegetarian lunch