Guide to a Perfect Gluten-Free Breakfast
By making your first meal of the day is great, you ensure a good start to the rest of the day! Here's all the gluten-free breakfast ideas and inspiration you need…
Breakfast can make or break your day! In fact, breakfast is arguably the most important meal you eat each day! But, when eating gluten-free breakfast can be a little trickier. So we've put together a list of fantastic recipes to try, as well as the best ready-made breakfasts you can buy…
Cereals etc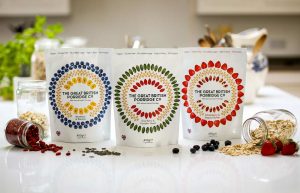 The Great British Porridge Co. do a great variety of yummy gluten-free porridge packets. Each packet is enough for a week's worth of breakfasts packed full of fibre and protein. 350g for £4.00.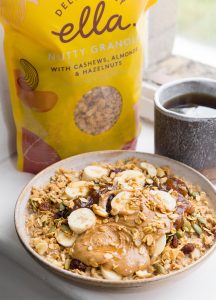 Nutty Granola 500g for £3.99
As you might expect from a Deliciously Ella product, there is a definite lean towards reduced sugar and that is what you get. Although hearty and with a nutty flavour that was very nice, the crunch you get from other granolas was not as apparent, but if you can get past that, then you will love this nutty offering first thing in the morning. And when we say nutty we mean it; it contains cashews, flaked almonds and roasted hazelnuts as well as pumpkin and sunflower seeds. The sugar comes from the dates and orange juice which gives it a density that will keep you satisfied for hours. Like, but not quite in love with!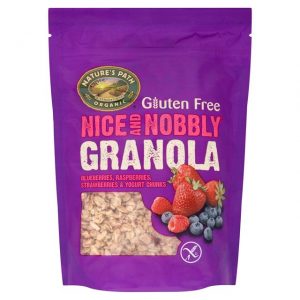 Nature's Path have many gluten-free cereal options, including the Original Berry Granola. 321g for £3.00.
Nature's Path has come up trumps with their blueberry, raspberry and strawberry granola. It's full of flavour, full of texture, full of fruit and will leave you as full as a very full thing, although you will want more! There is a lovely crunch to this granola as well – without any tooth-breaking side effects – and we found it a wonderful mid-afternoon snack as well as a delight in the morning. At about £1 per 100g, it's not cheap, but you pay for what you get and you certainly get your money's worth with this granola!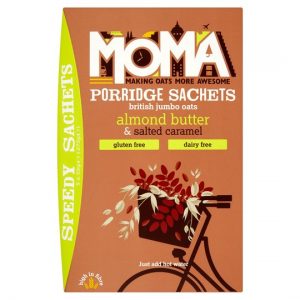 Moma do some excellent porridge options, with a favourite being the delicious almond butter and salted caramel sachets. 5 x 55g for £2.99.
Our review of the 60g pot of Coconut & Chia: If it's grab-and-go you are looking for in the morning, then this Moma porridge might just be what you are looking for – simply add boiling water, wait five minutes, then tuck in. At 60p a hit, it's value for money as well. There is a price you pay however for convenience and cost, as this is not the most exciting of the breakfasts we sampled and the texture might not be everyone's cup of tea – it is quite dense and a little chewy but, when you trade that off against its simplicity and functionality it's a winner in our book.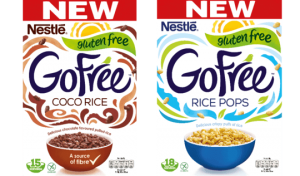 Nestle's Go Free cereal range includes cornflakes, honey flakes, rice pops and coco rice. At £24.50 for 550g, this is one of the cheapest options, and perhaps the closest to the 'original' you can get.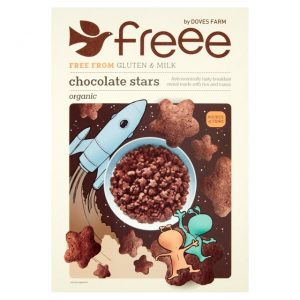 Freee also now do a range of gluten-free cereals, including cereal flakes, fibre flakes and chocolate stars (300g for £2.75).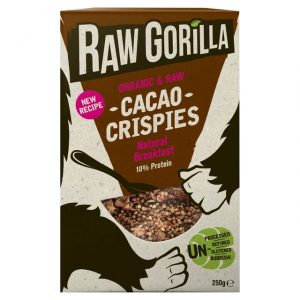 Raw Gorilla make muesli and 'crispies' cereal which is organic, raw and vegan as well as gluten-free. 250g packs for £5.49.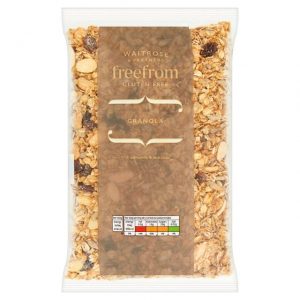 Many supermarkets now have gluten-free versions of their own brand cereals. Waitrose have this granola with almonds and sultanas 500g pack for £3.75
Find out more about gluten-free cereals from our last Taste Test!
Cooked breakfast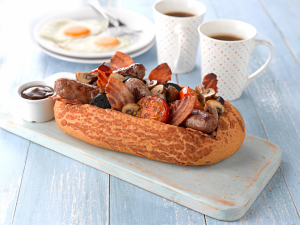 Udi's Gluten Free's Ultimate Cooked Breakfast
Sometimes after a late night, we just need perking up again. Udi's Gluten Free has designed the Ultimate Cooked Breakfast – guaranteed to get you back in the game and on your feet so you can tackle the day.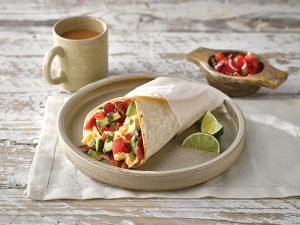 We're big fans of hearty, savoury breakfasts! This spectacular gluten-free breakfast burrito is jam-packed with bacon, tomatoes, avocado and scrambled eggs to give you a delicious start to your day.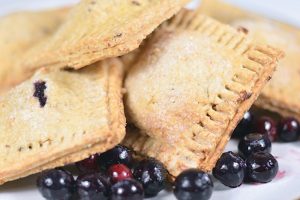 Who needs pop tarts when you can have these wonderful blueberry breakfast bars instead? And there's no need to feel guilty as they're gluten, dairy, sugar and egg-free too!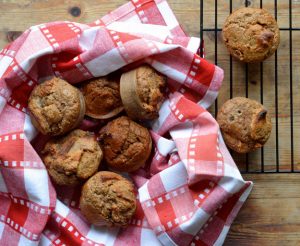 Apple and Cinnamon Breakfast Muffins
These apple and cinnamon breakfast muffins are dairy-free, gluten-free, grain-free and refined sugar-free, making them a great way to start your day. They are best served warm from the oven, smothered in grass-fed butter.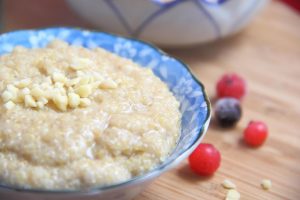 Vegan Spiced Breakfast Quinoa Porridge
This spicy breakfast recipe is an ideal breakfast sure to keep you satisfied throughout the morning.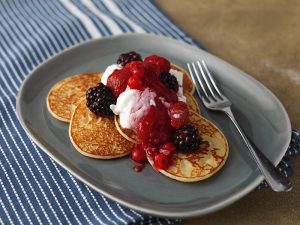 These light and fluffy gluten-free Scotch pancakes are a sumptuous breakfast treat, especially when topped with your favourite yoghurt and fresh fruit.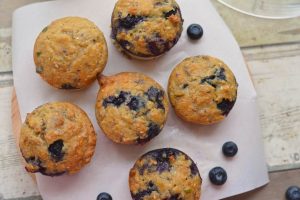 This berry-filled recipe is a super easy make in under 30 minutes and is packed with nutrients. Suitable for those on the paleo diet, as well as gluten-free and dairy-free.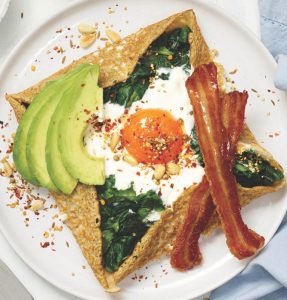 Savoury crèpes are simply the best! These galettes are great for either breakfast or lunch – we've served them with bacon and avocado.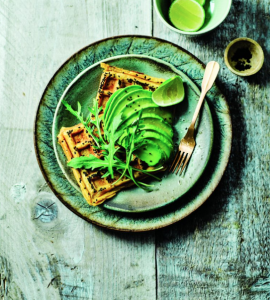 Treat yourself while still feeling healthy with these sweet potato waffles. Not only are these sweet potato waffles quick and easy to make, but they're vegan too!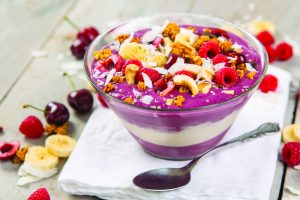 Fresh fruit, granola and seeds, this is a raspberry ripple smoothie bowl of breakfast dreams. Gluten-free and vegan, this should really set you up for a healthy start each day!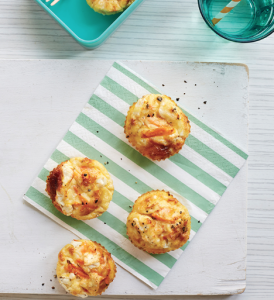 How do you like your eggs in the morning? We like ours in savoury cupcake form with sweet potato to keep us full and energised until lunch.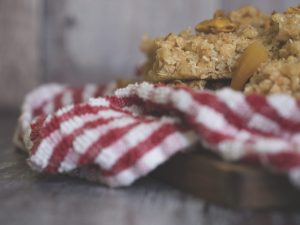 Oats are a great addition to your diet to help maintain a healthy gut and keep blood sugar levels stable – use them to create this delicious breakfast flapjack.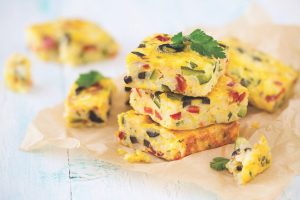 Forget everything you thought you knew about microwaves – with the right one, you can create quick and easy gluten-free breakfasts for all the family.
Follow us on Facebook, Twitter and Instagram for all the latest recipes, news and features from Gluten-Free Heaven.
Tags:
Gluten-Free
,
Gluten-Free Breakfast
,
Gluten-Free Diet
,
Guides
,
Recipe Roundup