Do's and Don'ts of Going Gluten-Free
Ali Walsh explains how going gluten-free can be a lot simpler by following a few easy steps…
If you're new to a gluten-free diet, it can feel like there's a lot to take in. Eating out can be frustrating. Reading the backs of food packets seems to take forever. Packaged gluten-free products may taste inferior to your usual brands and, to add insult to injury, they often cost twice as much. Then someone mentions cross-contamination and you start seeing food as the enemy. No wonder you're exhausted.
When I was first diagnosed coeliac my biggest problems seemed to be time and money. Either it took too long to prepare something to eat, or I simply didn't have the cash to buy the food I wanted – I often went hungry.
It would have been great to have had some decent advice. So that's what this article focuses on: how to tackle gluten-free in a hurry on a budget.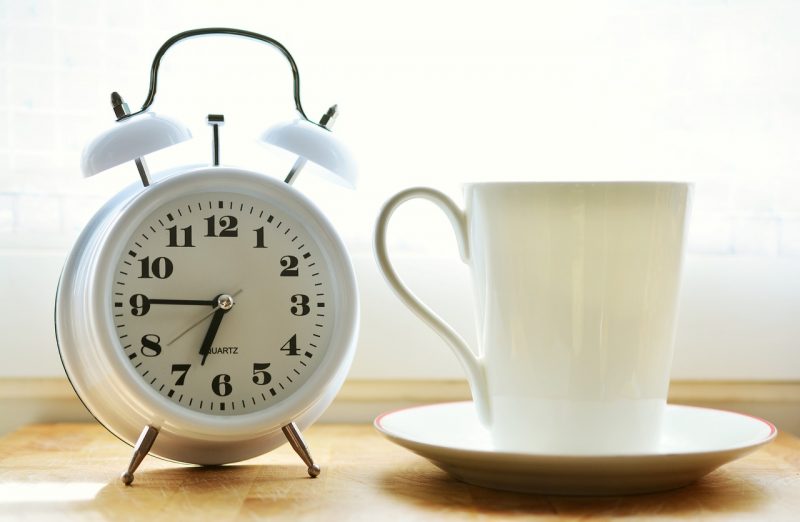 When time is precious
If you work long hours, have a family or would rather devote your time to something other than endless food preparation, the following ideas should help.
When you're just starting out, I'd advise not trying to make a gluten-free version of your usual meals. While it's perfectly possible to make a delicious gluten-free alternative, if you're short on time you'll probably only try making it once, and getting a dish right first time isn't always guaranteed. It's a recipe to end up hungry.
Instead, try thinking about quick to prepare or ready meals that are naturally gluten-free. Perhaps it's a rare steak and roasted vegetables, or pan-fried salmon with asparagus. Maybe it's a Thai curry followed by strawberry pavlova or a chocolate mousse. There are lots of options; you just need to get used to what you can and can't have (and I promise this gets easier, especially now that allergen laws mean gluten has to be specified on food products).
Before you ask, these cupboard and freezer basics are not supposed to make a meal together (baked beans and peanut butter, anyone?!), but each, in turn, can help complete a meal when you're stuck. Peas and sweetcorn are great in salads or as hot vegetables, baked beans can be eaten for breakfast or on a lunchtime jacket potato, and rice goes with a lot of main meals.
For those with a sweet tooth and/or the need to make a quick dessert, grated chocolate over ice cream drizzled with honey and a spoonful of peanut butter goes down especially well with children, moody teenagers or indeed me (should you ever extend an invitation).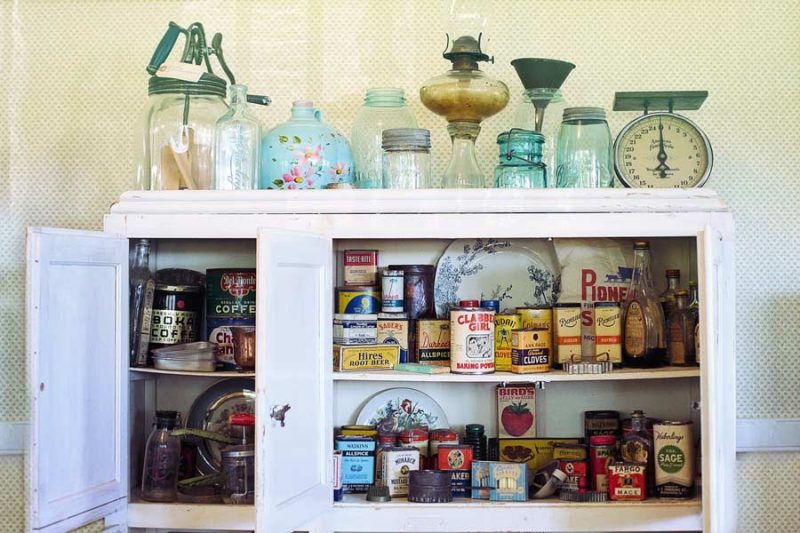 Cupboard and freezer basics
It can make things a lot easier if you have some cheap staples at home with a long shelf life. I'd advise always having the following:
Frozen peas
Vanilla ice cream (*sorbet)
Basmati rice
Tinned sweetcorn
Dark chocolate
Baked beans
Peanut butter
Squeezable honey (*agave syrup)
*dairy-free/vegan substitutes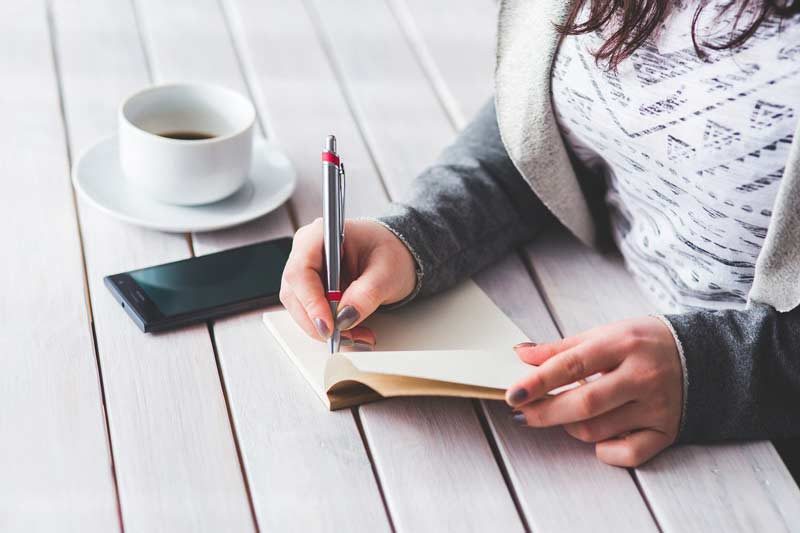 Common Problems and Solutions
Sweet treat needed NOW! 
→ Cake in a mug Take 50g (13⁄4oz) of each of the following ingredients – sugar, butter (or margarine), gluten-free self-raising flour, milk and 1 egg. Whisk with a fork and microwave for 3 mins. Wait 1 minute before tucking in.
No time to cook during the week
→ Big cook Sunday Make a large dish (e.g. of chilli or shepherd's pie) and portion into takeaway tubs to freeze.
Going out to dinner with friends
→ Curry night The one restaurant (or takeaway) where most dishes are naturally gluten-free (but avoid the naan bread and double-check with the staff what you can eat).
Comfort food
→ Sausages Look at the range on offer in the supermarket or butcher's and you'll be surprised at how many are now gluten-free. (Trust me, this wasn't always the case. The coeliac rule tends to be: the better the quality, the more likely you'll be able to eat it.)
→ Chips More and more places are using separate fryers for their chips, meaning you don't have to worry about cross-contamination. Also, since chips are vegan, it's a great treat if you have other food groups you need to avoid.
→ Rice pudding 2 mins to prepare and 2 hours to cook – timesaving in the sense you can be getting on with other things while it's cooking. Try honey and cinnamon as an alternative to sugar. It tastes great!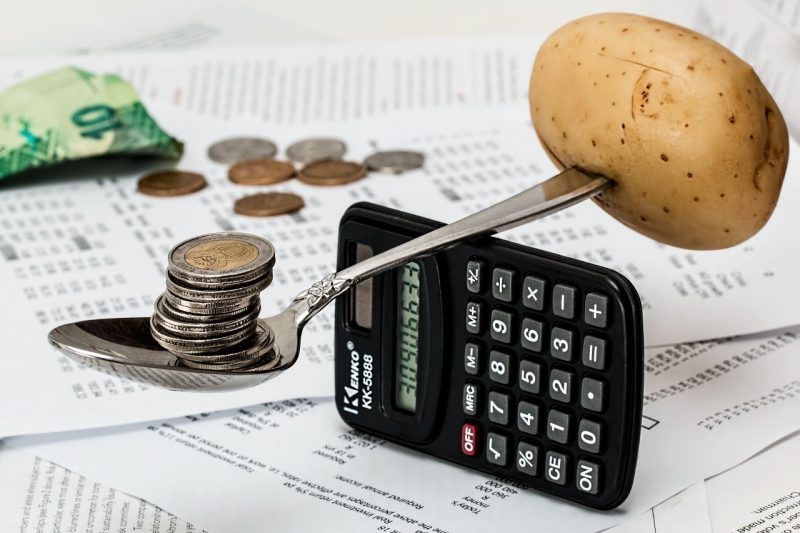 Saving money
We haven't quite got to the stage where gluten-free is cheap. If you've found yourself in the free-from aisle then you've probably half-fainted at the price tags and crawled away. But that doesn't mean you have to spend a lot of money on your diet. The tips below should ensure you halve your shopping bill, but still get to eat amazing food.
DO: cook an extra-large meal at dinner and take a portion in for lunch the next day. Roast dinners are especially good for this.
DON'T: buy naturally gluten-free products in the free-from aisle that are available in other aisles. Search out pasta sauces, crisps, pesto, rice cakes and so on. They're often half the price.
DON'T: fall for 'Buy 2 get 1 free' gluten-free products unless you can freeze and/or eat the food before its due date. You'll just see it skulking at the back of the cupboard a month later and rue the money lost.
DO: shop late in the evening for last-minute reductions on gluten-free goodies (oh, the joy!).
DO: always check the due date on gluten-free bread. It's amazing how many supermarkets will sell loaves that are out of date in a day's time. If you're going to spend three quid on a loaf of bread, you don't want to find it's gone mouldy in the blink of
DO: get sliced gluten-free bread and put it in the freezer. Many toasters now have a defrost option so you'll be able to enjoy your bread at your own pace.
DO: use overripe fruit. Try pan-frying it with your favourite tipple and serving it with ice cream. Just be careful with those flames!
DO: bake a batch of gluten-free cupcakes and freeze them. Every time you want a quick pudding you can defrost one and cover it with yoghurt, custard or cream (depending on how saintly you are). The cost of each cupcake is about 20p, which is SO much cheaper than buying the packaged gluten-free puddings in the supermarket (and you've got the added smugness of having made them yourself).
DO: always carry a snack with you when you're out. That way you won't have to dash to a nearby overpriced corner shop to get something you probably didn't want anyway.
DO: cook from scratch. Ready-meals and takeaways can be drains on your purse. If you're short on time, choose meals like baked salmon, rice and easy-to-prepare veg (like broccoli and peas).
DO: watch what you drink. Wine, spirits and cider are always gluten-free. Beer isn't (although you can buy gluten-free versions).
DON'T: expect cafes to offer a gluten-free main meal. If you haven't planned ahead, you may end up with nothing but a packet of crisps or a chocolate brownie.
Summary
Avoid supermarket gimmicks, cook from scratch, make extra for lunch, use your freezer and carry snacks. Also, don't feel bad if you have a meltdown trying to get everything into a manageable routine.
When I first went gluten-free I was in my early 20's with no responsibilities like a family, a job where I had to travel, or anyone else's diet to consider. If you've got a vegetarian to cater for, a partner who insists on eating gluten or a child who's coeliac, life will invariably be a lot tougher.
If it sounds like a lot to take in, try making one change a week to avoid brain overload. With luck, it won't be long before you reap the rewards.
Read more advice
Follow us on Facebook, Twitter and Instagram for all the latest recipes, news and features from Gluten-Free Heaven.
Tags:
Advice
,
Ali Walsh
,
Budget
,
Features
,
Gluten-Free Lifestyle
,
Going Gluten Free