The best gluten-free pancake recipes
A round-up of nineteen flipping fantastic gluten-free pancake recipes
With Pancake Day getting nearer, get prepared with this list of our best gluten-free pancake recipes on the site! If you're still in need of inspiration, take a look at our past guide with 50 recipes included!
From sweet to savoury, to crepe to fluffy – there are plenty of recipes here to get you started…
Sweet
Blueberry and buckwheat pancakes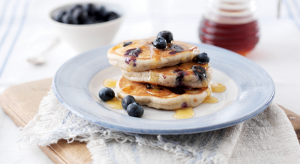 Scroll down on this page to find this recipe!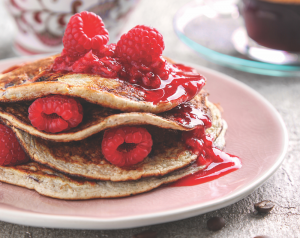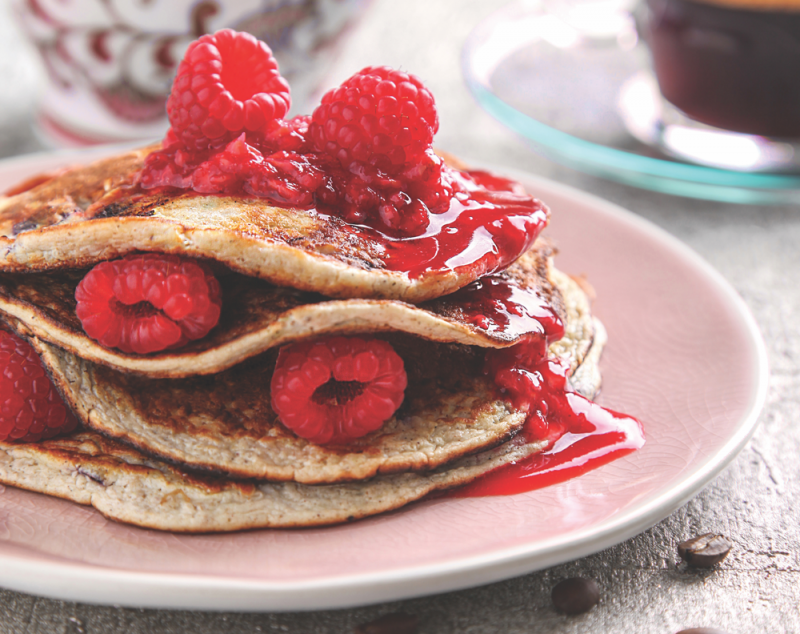 The secret ingredient to these perfect pancakes is… cottage cheese!
Orange and lemon poppy seed pancakes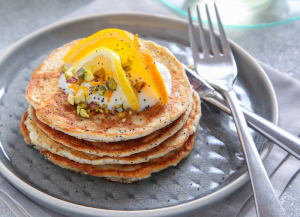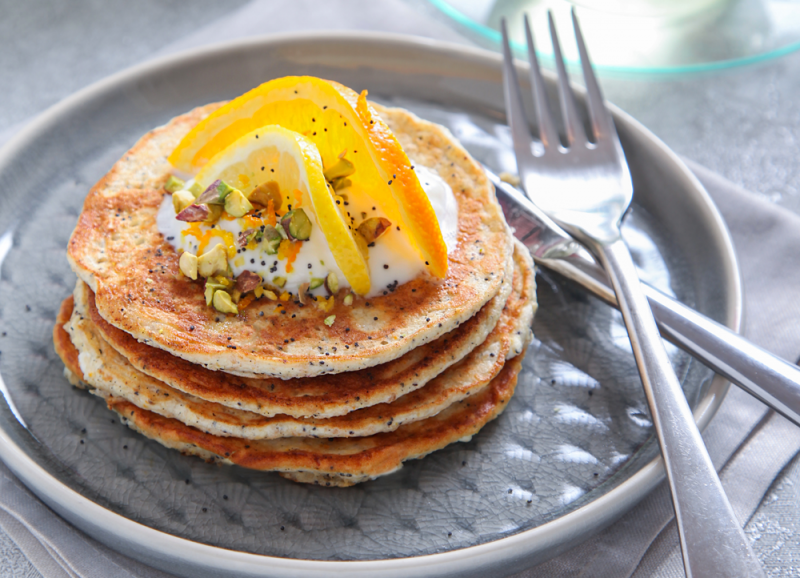 A gluten-free pancake recipe worth trying… these orange and lemon poppy seed pancakes are flipping great.
Pineapple and coconut pancakes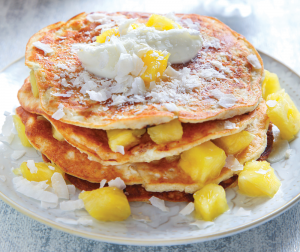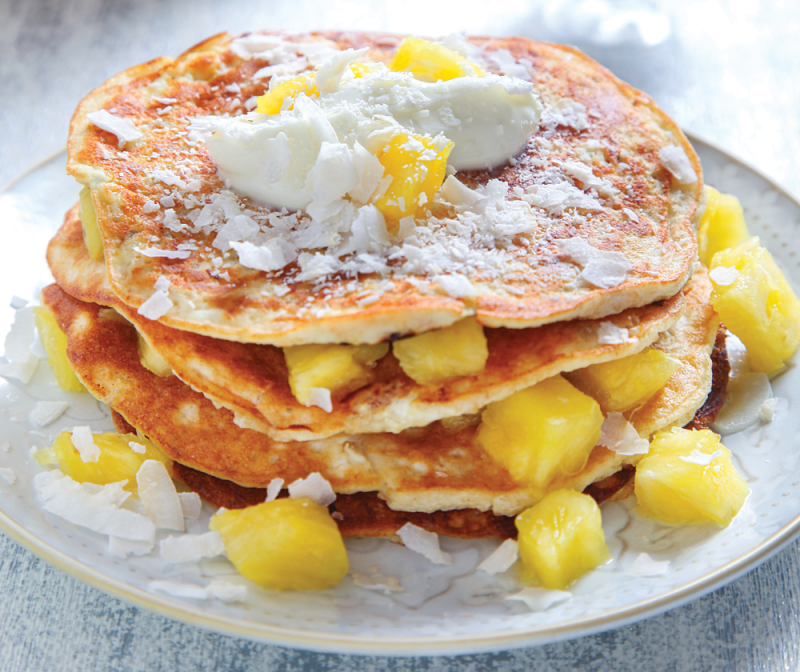 This gluten-free pancake recipe has a tropical twist.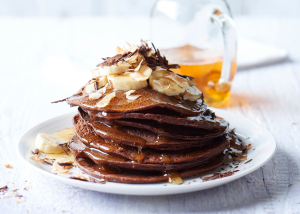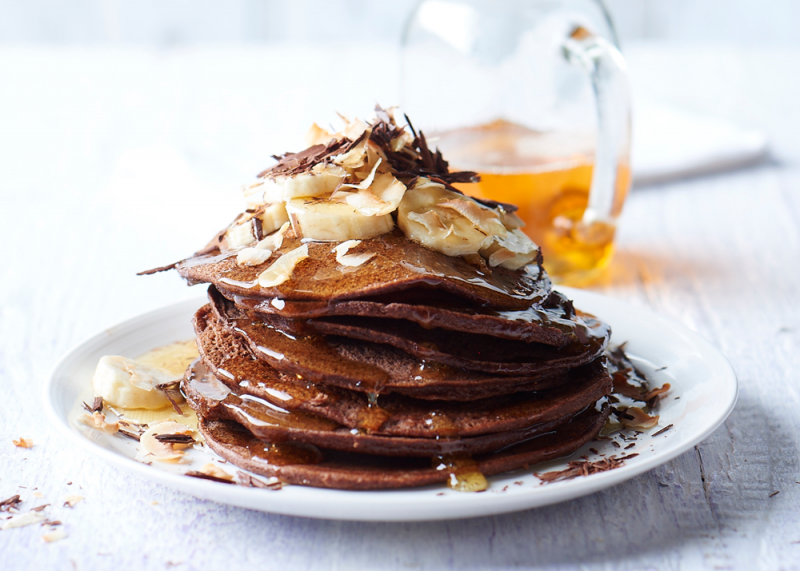 These gluten-free chocolate pancakes are sure to go down well with even the fussiest of eaters.
Sweet potato and banana pancakes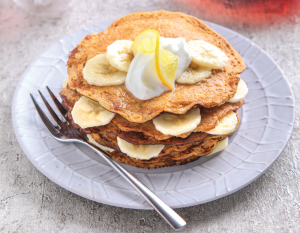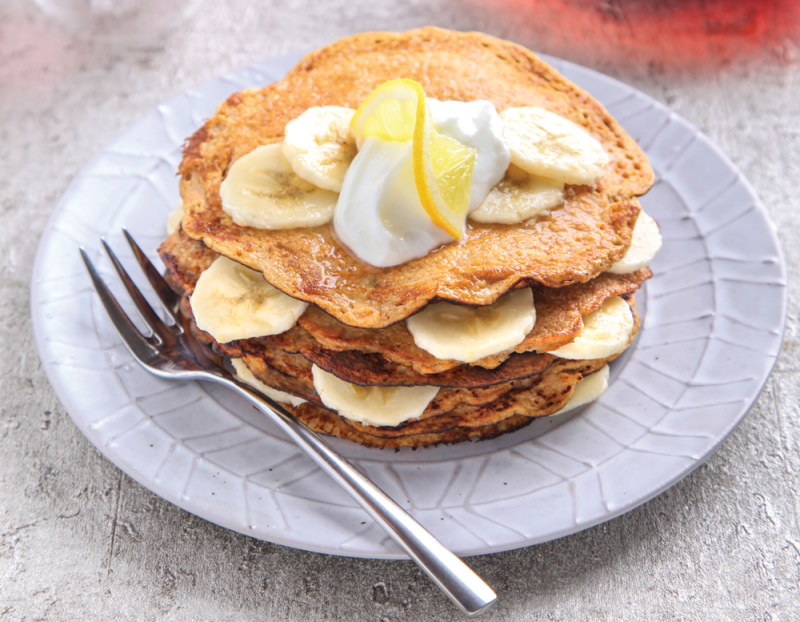 Sweet potato creates a lovely, fluffy texture for these banana pancakes.
Blueberry and yoghurt American style pancakes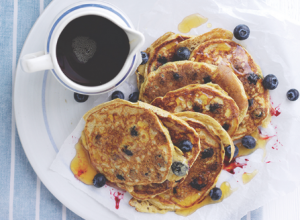 An American classic, these fluffy gluten and sugar-free blueberry and yoghurt American-style gluten-free pancakes make the perfect brunch.
Spelt and vanilla blueberry pancakes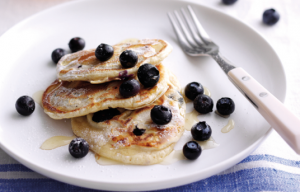 These pancakes are fluffy light and packed full of zingy flavour and superfood goodness with the Chilean Blueberries. To make them even healthier, they are made with spelt flour, which is easier to digest than wheat flour and are sweetened with a touch of lower GI agave syrup.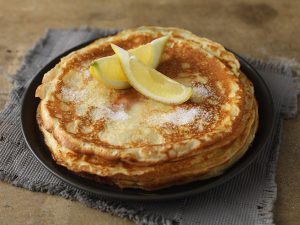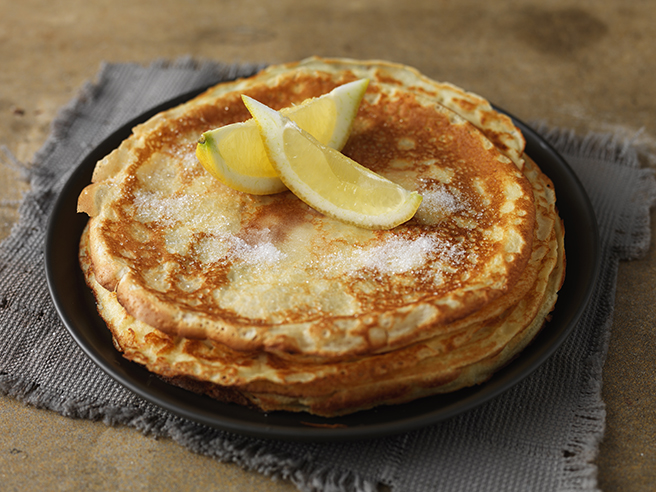 Crêpes are a quick and tasty treat that can be enjoyed all year round, so why wait until Pancake Day? Delicious sprinkled with sugar and a good squeeze of lemon juice. If you're feeling adventurous you could also top them with cheese and ham for a savoury treat.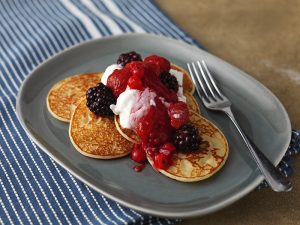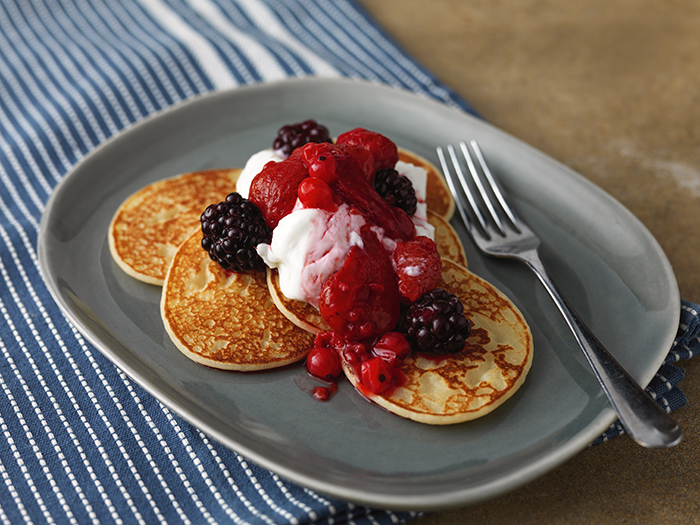 These light and fluffy gluten-free Scotch pancakes are a sumptuous breakfast treat, especially when topped with your favourite yoghurt and fresh fruit.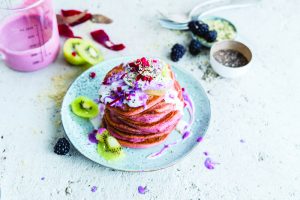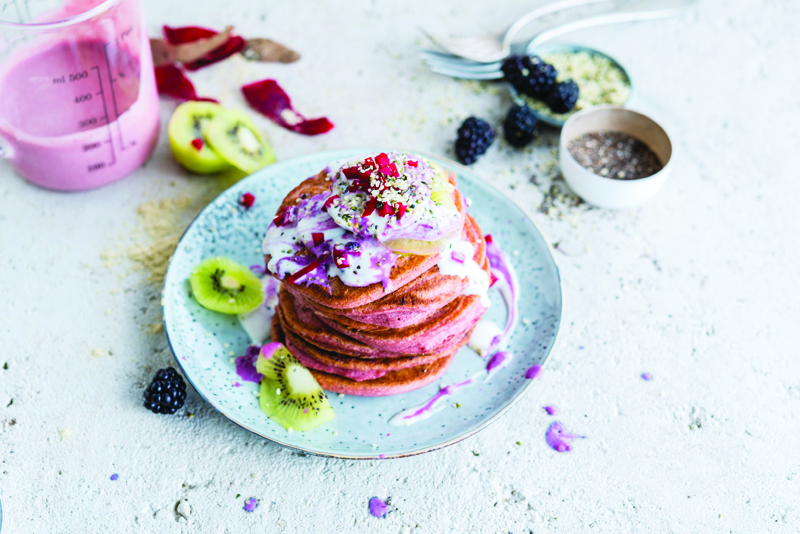 Treat yourself with some delicious pancakes, with a red velvet twist! Not only are they super yummy, but red velvet pancakes are also the ultimate Instagram breakfast!
Dairy-free and sugar-free pancakes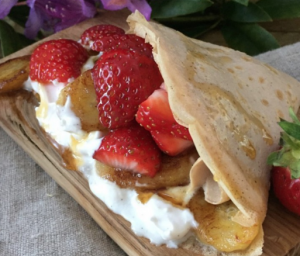 This pancake, is so light and delicate, yet does not fall apart when flipped as with most of my previous attempts. My best is that it can be loaded with gorgeous fillings without tearing, that makes it pass the test in my eyes.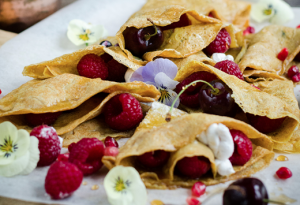 A light and delicious pancake made purely of eggs. No wheat or flour is necessary to make these tasty crêpes!
Easy gluten and dairy-free pancakes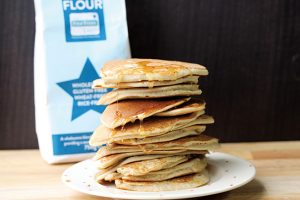 Sometimes you just can't beat a great big stack of pancakes, especially with lashings of maple syrup and fresh fruit. And there's no need to miss out on this breakfast treat with this easy gluten and dairy-free pancake recipe!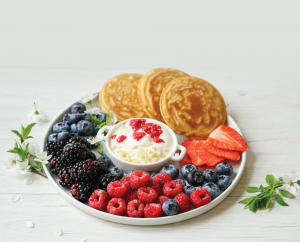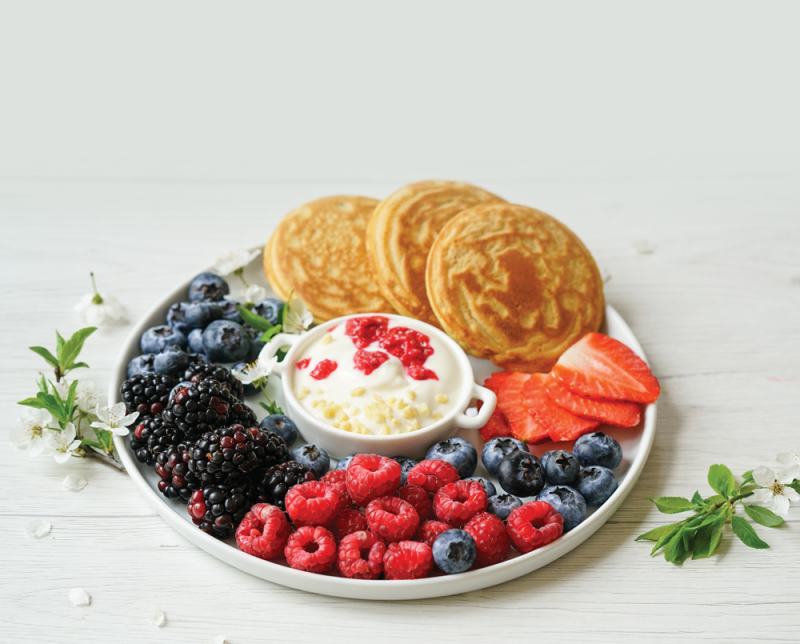 A healthy yet delicious recipe for fluffy gluten-free pancakes! Making gluten-free pancakes fluffy can sometimes be hard but this recipe should now make it easy…
Strawberry banana oat pancakes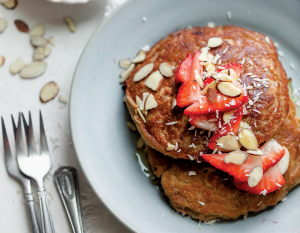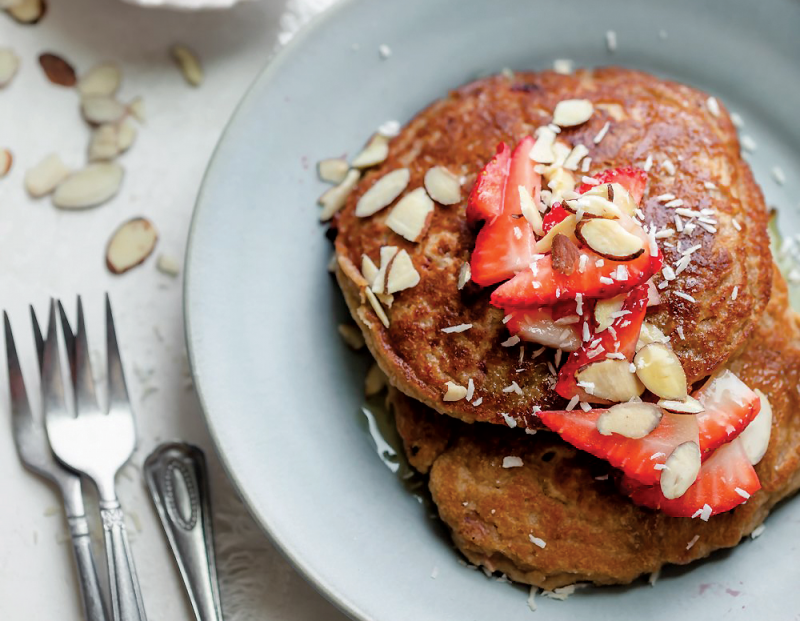 A quick and simple recipe for gluten-free pancakes! Whip up these delicious strawberry banana oat pancakes for a fruity twist on a classic.
Savoury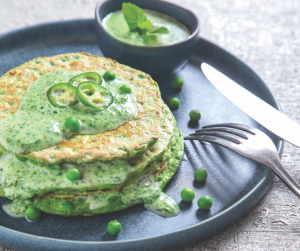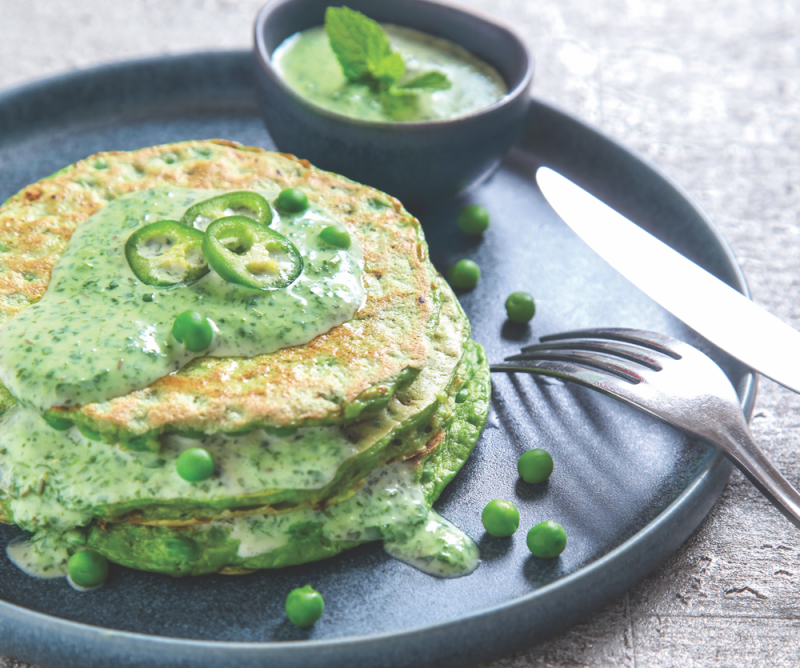 A savoury twist on traditional pancakes.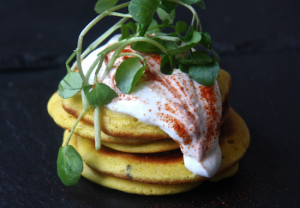 Perfectly spiced grain-free chickpea pancakes, topped with a fragrant chilli beetroot and coconut curry, and complemented with a peanut and coriander chutney.
Spinach and buckwheat pancakes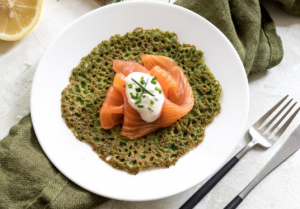 Despite its name, buckwheat is not a member of the wheat family and is gluten free. It is a good source of dietary fibre, complex carbohydrates and a range of polyphenols all of which can have a beneficial effect on the gut microflora. Spinach is a rich source of polyphenols and dietary fibre, and also adds a range of essential micronutrients to the dish. This recipe is low in FODMAPs and is gluten free.
Even more gluten-free pancake recipes!
Follow us on Facebook, Twitter and Instagram for all the latest recipes, news and features from Gluten-Free Heaven.
Tags:
Pancakes
,
Recipe Roundup